Thanksgiving in Provence
Usually, I try to get at least two full weeks for a Europe trip, but sometimes it's challenging to get away from home for an extended length of time. So, how can you take a vacation in Europe when you have responsibilities that keep you close to home or very few days off of work? That's when I love to combine weekends and holidays to get a week-long trip where you can focus on a small area of Europe. A tightly-focused itinerary can also be much more relaxing because you aren't moving from place to place, and you're concentrated on a small area so you can absorb more of the local culture. One of our best week-long trips was spending Thanksgiving in Provence, France.

What's the best way to see a lot in one week?
Find a home base and take day trips.
The hill towns of the Luberon had been on my 'Must Visit' list for years. So, when I found $466 round trip airfare to Marseille, it took me less than five minutes before I had our flights booked. I figured the family would understand if we missed Thanksgiving and instead spent our week in Provence. (I may have softened the blow with the promise of a souvenir.) It was a magnificent trip, and I'd love to spend Thanksgiving in Provence every year.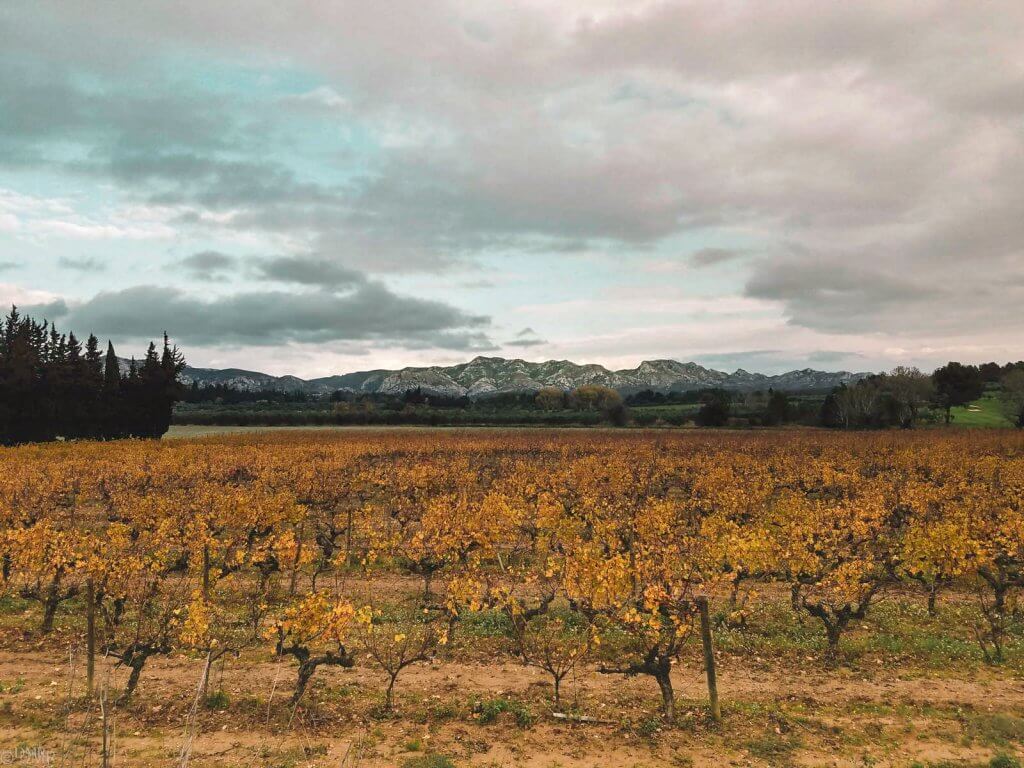 Starting in late November, you're hitting the low season, the tourists have gone, and it's a much more quiet time to travel. On the other hand, that's also when many shops and restaurants close for the season, but as long as you're flexible, you'll be fine.
Wine, beer, and discovering local cuisine are always priorities when we travel, but in Provence, food is like religion. And even better, truffle season begins in November, so I knew we'd be on the hunt for all things truffle. You won't get fields of blooming lavender in the fall, but give me fresh truffles over lavender any day!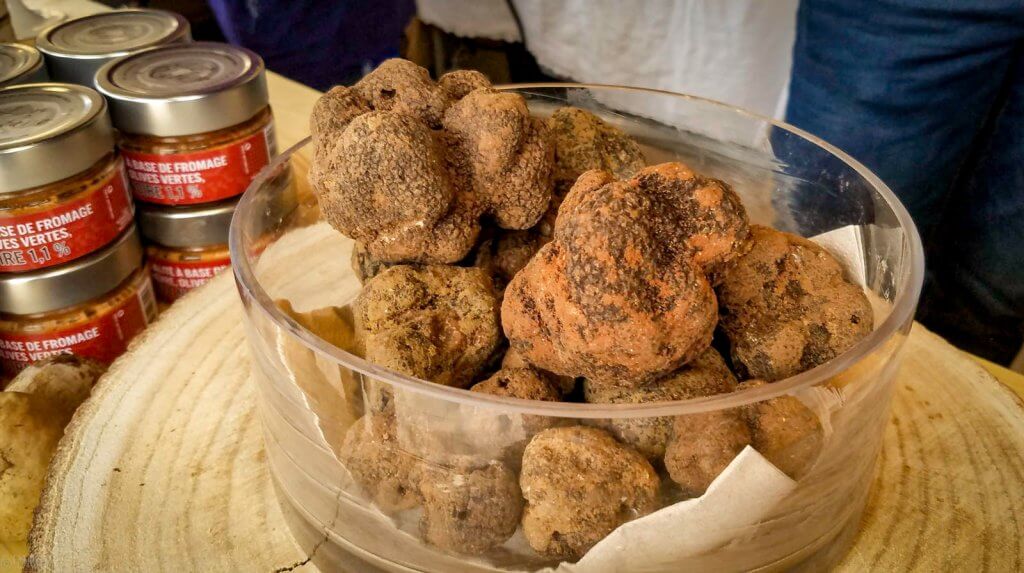 The holiday season starts up, and Christmas markets begin opening in late November, but the tourist crowds haven't arrived yet, so you get the festive atmosphere without the long lines and packed stalls. The magical atmosphere of a European Christmas market with the smell of roasting chestnuts, warm crepes, and sweet treats always gets me in the holiday spirit. The warm mulled wine certainly helps get me festive, too.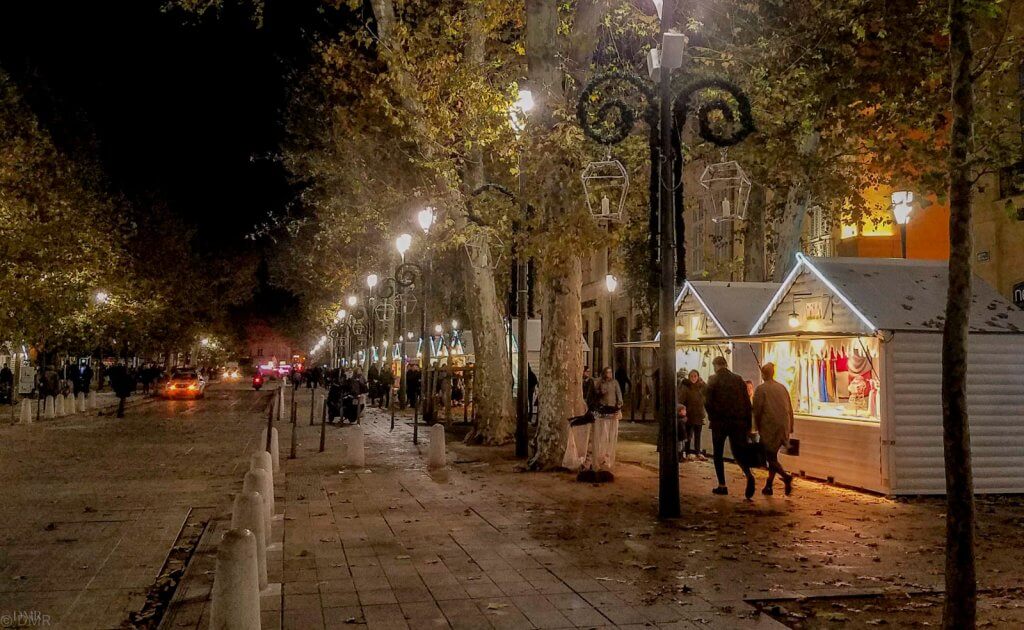 Our Provence in November Itinerary:
Arles

L'Isle sur la Sorgue

Day Trips to Luberon Villages, Vineyards & Olive Groves

Aix-en-Provence

Marseille
1 Night
Arles
We had quick overnight in Arles to see a roman ampitheater and discover some history. Arles is also where Van Gogh painted one of my favorites: The Café Terrace on the Place du Forum, Arles, at Night. The cafe is still there, now called, appropriately, Cafe Van Gogh.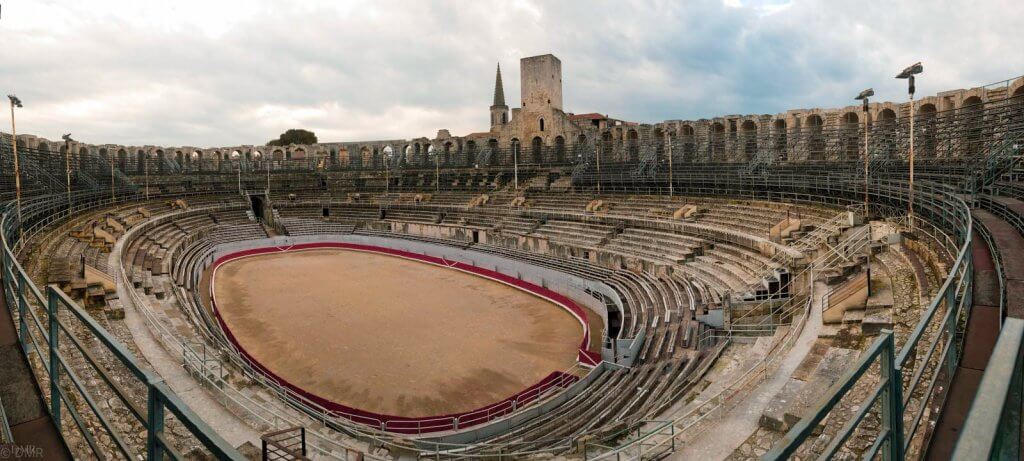 3 Nights
L'Isle sur la Sorgue
L'Isle sur la Sorgue is an ideal village to use as a home base for day trips into Provence hill towns, vineyards, and olive groves. It's a small town in the heart of Provence and is known as the antique capital with its many shops and galleries. Once a necessary technology for commerce, the historic waterwheels along the Sorgue River are now beautiful relics that add to the village charm.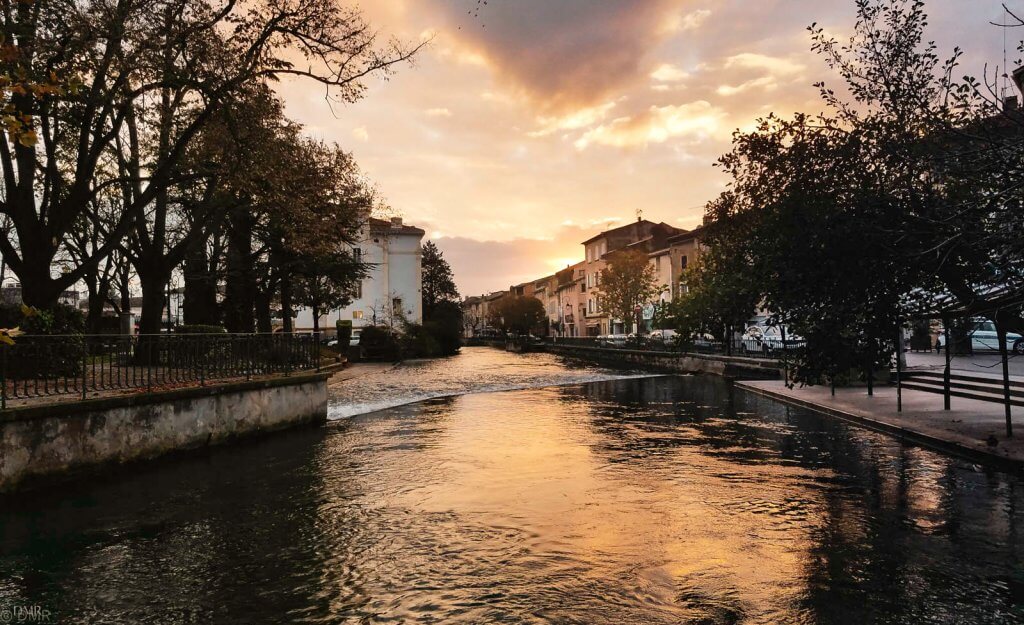 Read more about my favorite finds in L'Isle sur la Sorgue.
Day Trips to Hilltop Villages and Vineyards of the Luberon
5 Luberon Hilltop Villages You Shouldn't Miss
Gordes
If you've ever seen pictures of the hilltop towns in Provence, then you've seen a picture of Gordes. It's an iconic town and an excellent spot to stroll through cobblestone streets with outstanding valley views.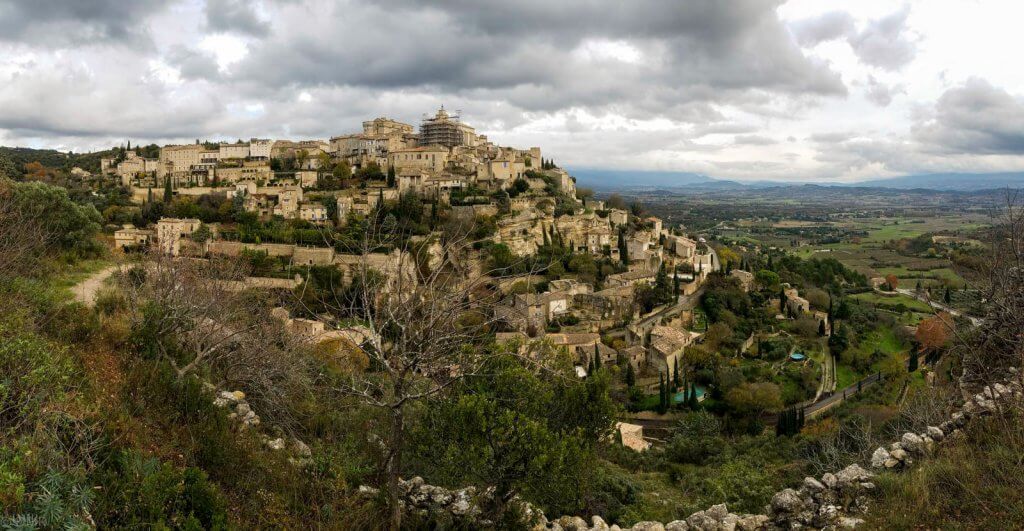 Stop for a coffee at Le Cercle Républicain for a breathtaking view from its small outdoor patio.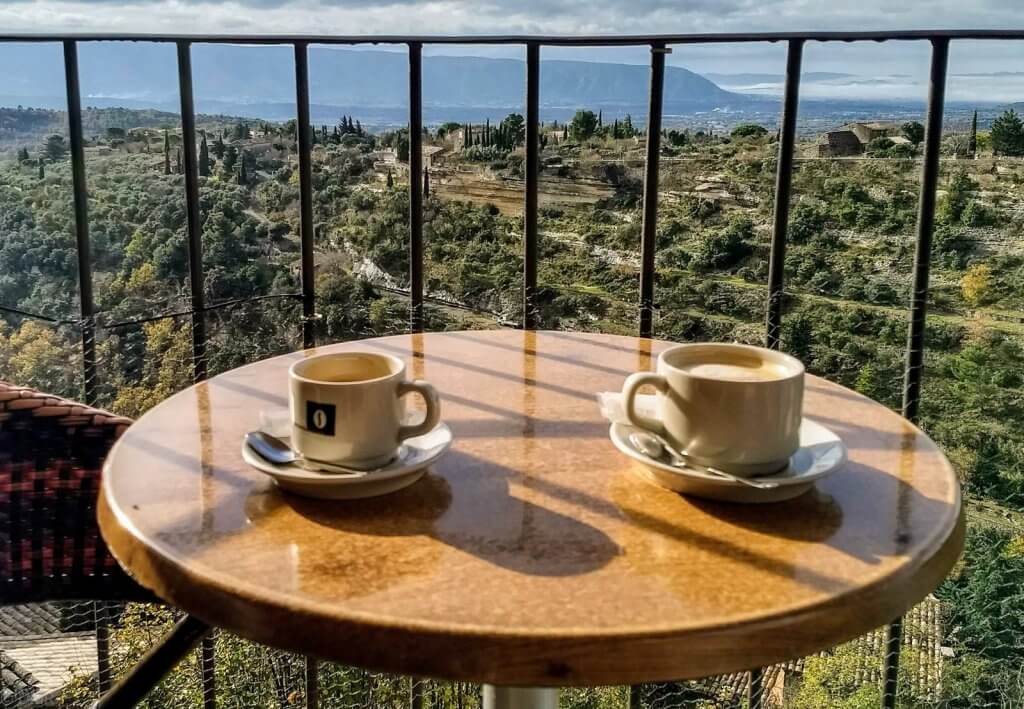 Roussillon
With its ochre deposits in the surrounding hillside, Roussillon is unique with its red and orange buildings.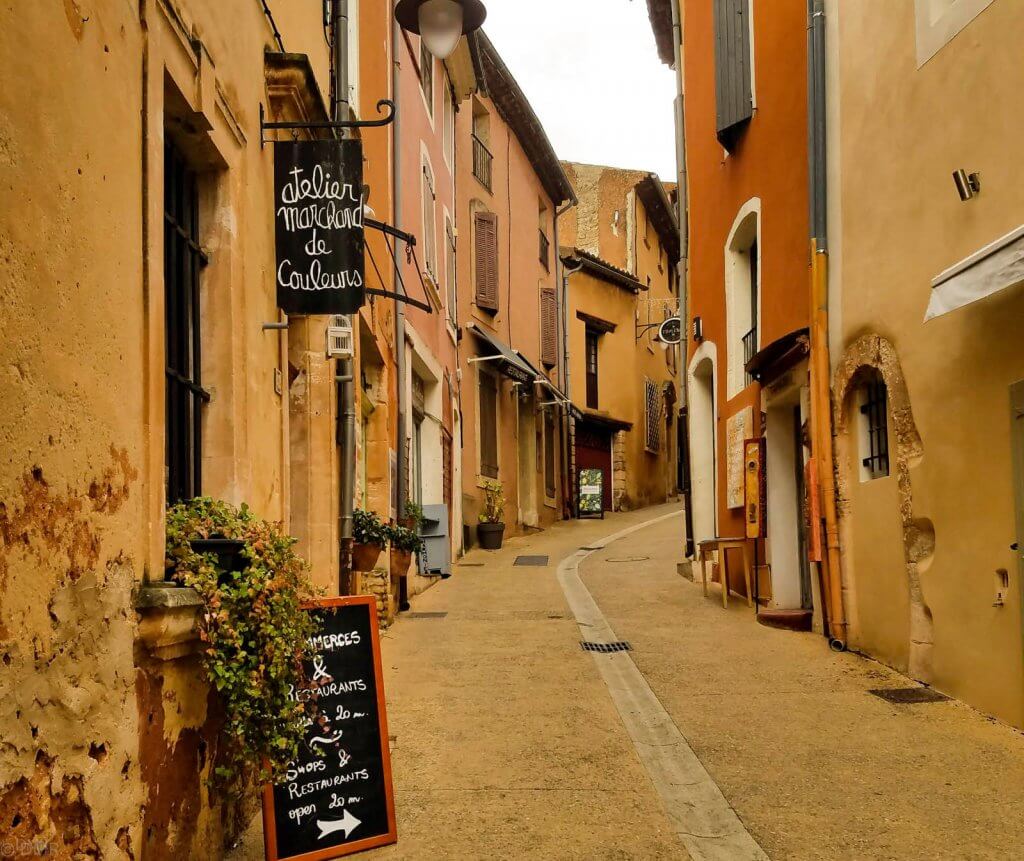 Stop for a bite to eat at La Treille, and if the truffle omelette is on the daily menu, go for it! You'll get more black truffle in one dish than you thought possible. I teared up a little when I had to admit that it might be too much truffle.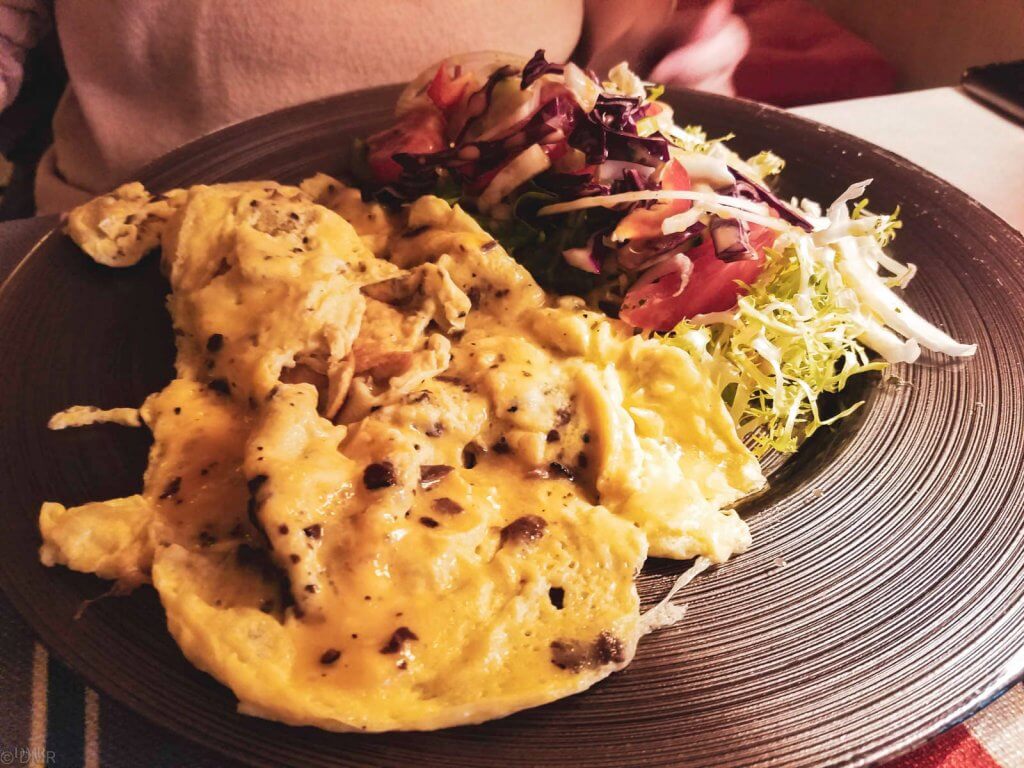 Goult
Goult is small and isn't as well known as other villages, and that's why you should make a stop.

Bonnieux
From its prominent hilltop perch, you'll see the 12th-century church tower of Bonnieux from miles around. The village has plenty of cafes and lovely old charm.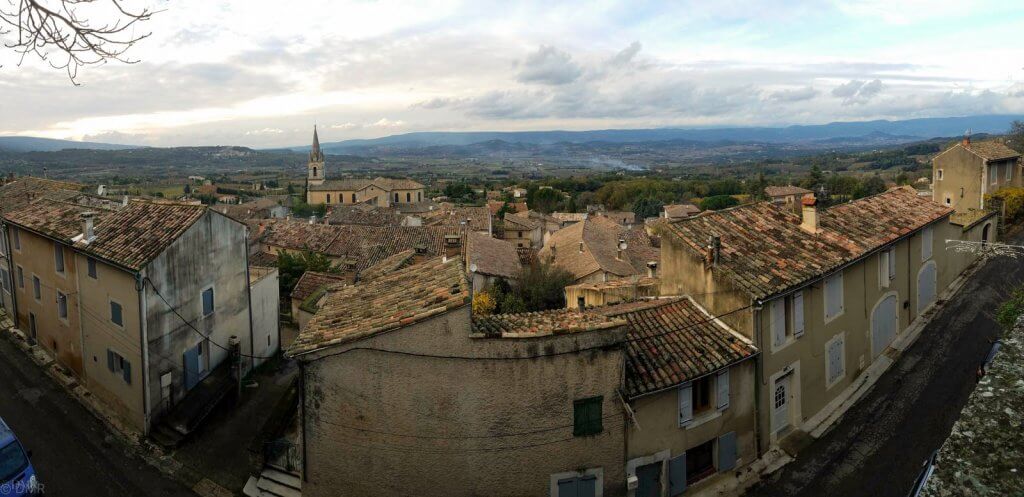 Lourmarin
Lourmarin isn't a hilltop village but is absolutely lovely. The Château de Lourmarin, with a history dating back to the 12th century, hosts art events and concerts, and the self-guided château tour is well worth your time.
Lourmarin is on a plain, so if you find walking the steep hills in the other villages of the Luberon challenging, this is the village for you since the streets are a little less difficult to navigate. With a considerably larger cafe culture compared to other Luberon villages and plenty of history to explore, Lourmarin is a great stop (or stay) along your Provence tour.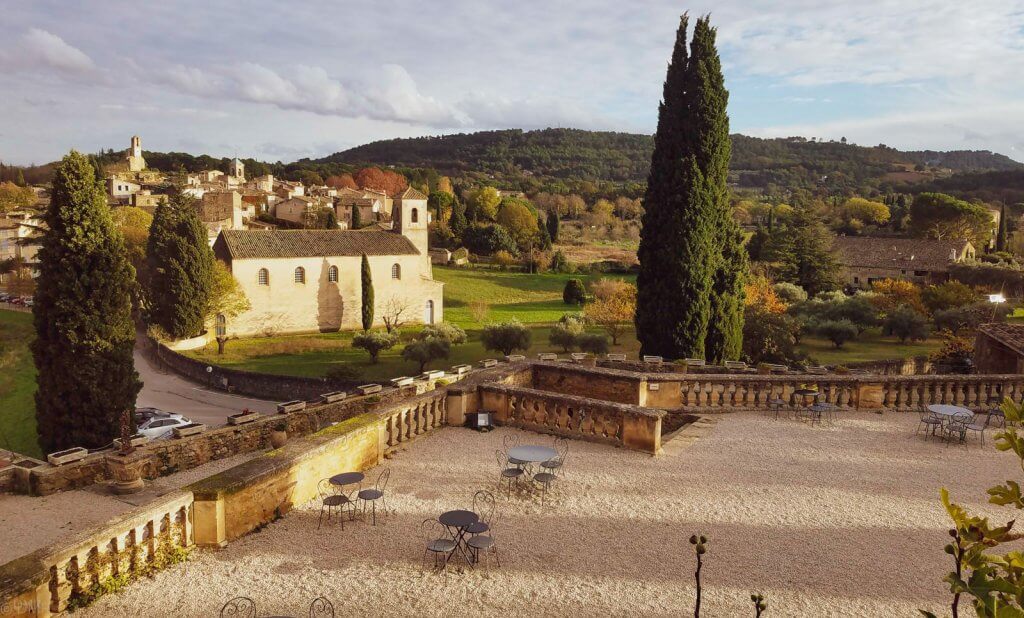 There is much more of Provence that you should discover if you have the time. Take a leisurely drive and look for towns perched on hilltops to discover more.

More Provence Day Trips
Alpilles Natural Regional Park is a scenic drive with intriguing rock formations and filled with olive groves and vineyards. Stop at Moulin CastelaS for tastings and buy some of the best olive oil we've ever had. Buy what you can there, but they'll also ship to the US when you run out at home. At any time, we have at least three varieties of their olive oil on hand in our pantry. Yes, it's that good!
The beautiful village of Saint-Rémy-de-Provence is nearby and makes an excellent stop to explore for the day.
A short drive from Gordes is the Abbaye Notre-Dame de Sénanque and its iconic lavender fields. Unfortunately, the flowers and gardens were gone for the winter when we visited, but it was still worth a quick stop. If you're in Provence during the lavender bloom, don't miss this historic abbey.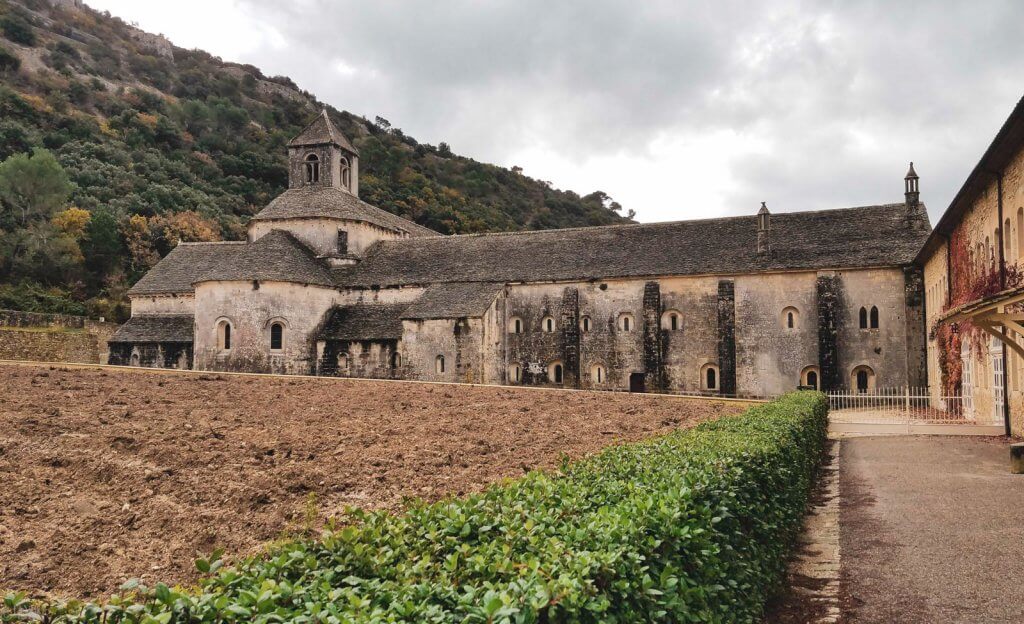 1 Night
Aix-en-Provence
Aix-en-Provence, with its laid-back cafe culture, winding cobblestone streets to explore, and Provençal cuisine to seek out, Aix needs more than the 24 hours we gave it. Discover what made Aix and the surrounding area the muse of the great artist Paul Cézanne on a walking tour with landmarks marked with a "C". Follow this map for a walking tour 'In the steps of Cézanne'.
The festive Christmas market opens in late November, so be sure to stroll through the stalls full of treats and crafts. Stop for a snack and glass of mulled wine and just enjoy the holiday atmosphere.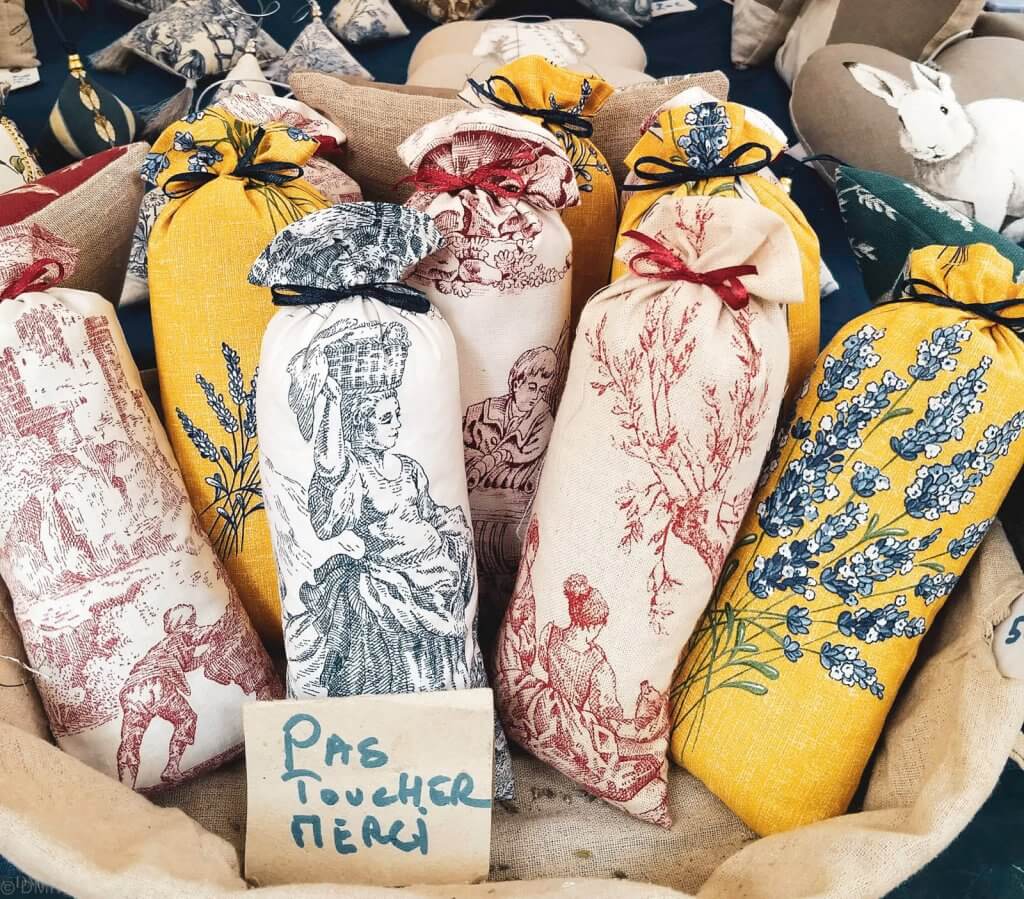 Read more about my favorite finds in Aix-en-Provence.
2 Nights
Marseille
Marseille is the second-largest city in France and has a diverse culture with a long history — it has been a port center since at least 600 BC. Marseille is a French city that usually isn't high on the list for most folks, but we loved its gritty authenticity and how genuine the city felt compared to the other more polished areas of the South of France.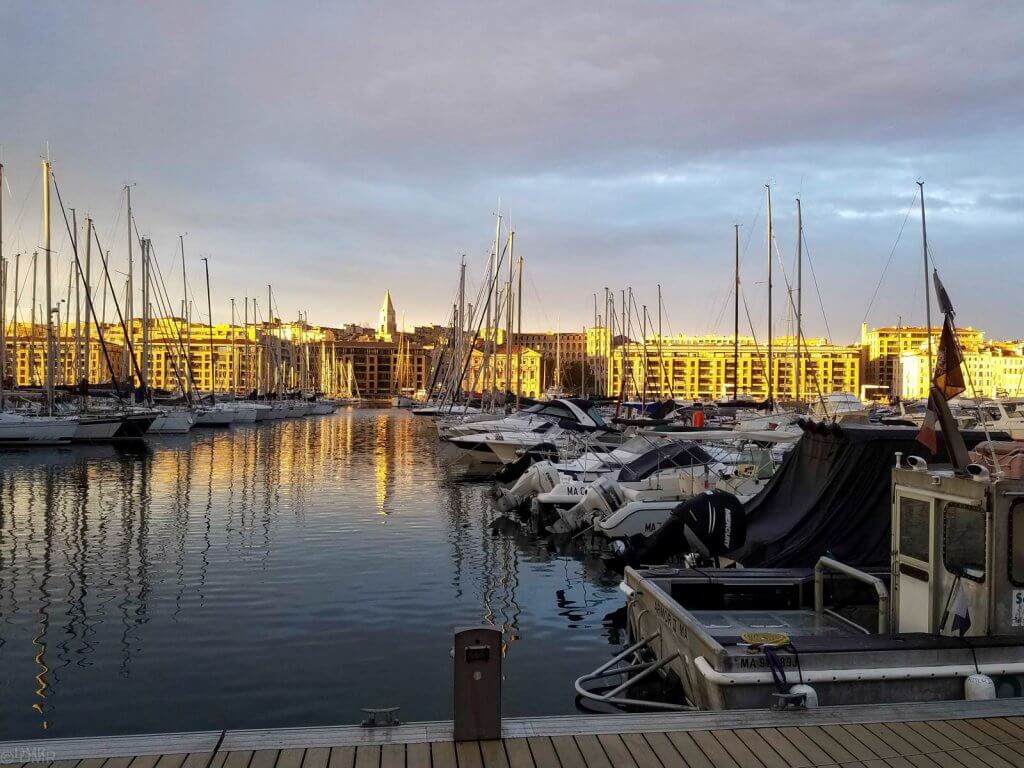 Read more about my favorite finds in Marseille.


We only had seven nights available for this trip, which meant we couldn't do everything we wanted, and we would have to prioritize. Did we see everything we wanted to? Of course not. I can't wait to visit again because I know it will be a different place at different times of the year. But Provence in November was exactly the relaxing trip that we needed.

Read More About Provence
Provence in One Week Map
« Tips for Driving in Germany | L'Isle-sur-la-Sorgue Travel Guide »