As of June 12, 2022, all air passengers, regardless of citizenship or vaccination status, are no longer required to show a negative viral COVID-19 test result, or documentation of recovery from COVID-19, before boarding a flight to the United States.
---
This information is current as of September 20, 2021. This is my personal experience and tips for Europe travel during Covid.
My experience was with Italy, Austria, Germany, Netherlands, and Poland in September 2021. I can't give personal experience with other countries or other dates.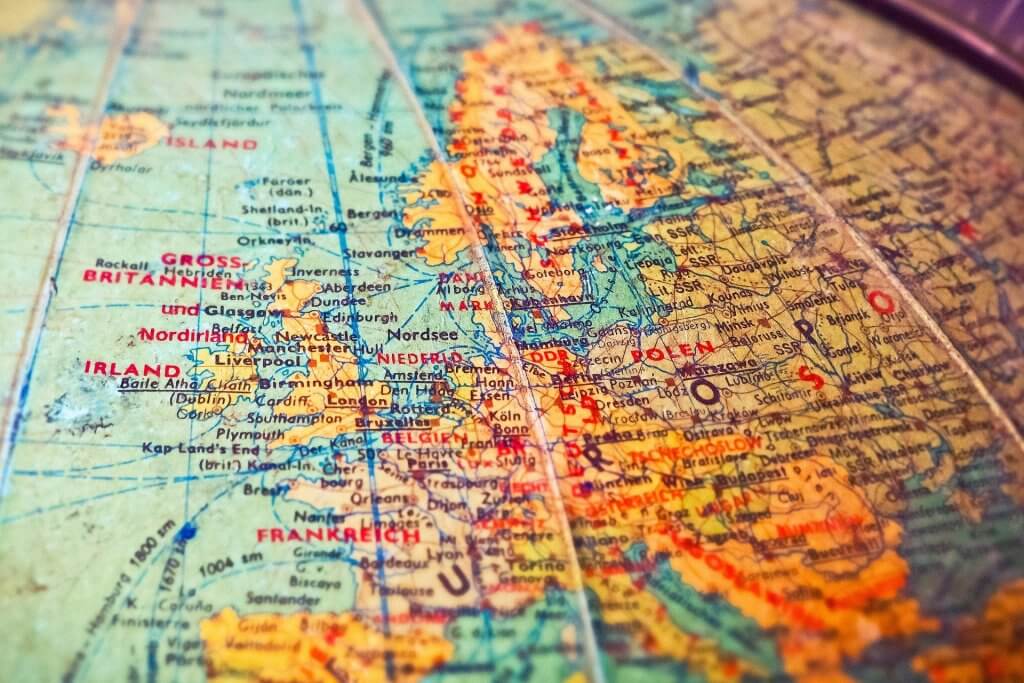 We traveled across Europe for a month in August / September 2021, and although it was one of the most challenging trips we've taken, it was also one of the most rewarding. The itinerary had to change several times because of canceled flights and travel bans, but we finally made it! After so many canceled trips, we could finally take the trip that we planned over a year and a half ago.
Many travelers are questioning whether now is the right time to travel. Hopefully, I can help you decide if the challenge is right for you with some tips for traveling to Europe during Covid.

Should you travel to Europe during Covid?
Only you can judge for yourself your personal health risks and what difficulties you're willing to face because it's more challenging to travel now than in the pre-Covid times. In the years before, you only needed a valid passport and credit card, and you were ready to go, but now you really need to plan ahead. Check my Pre-Travel Checklist to get you started with the new travel requirements.
After going through the travel experience recently, I know it's confusing and frustrating. But If you're patient and flexible, and follow the information posted on reputable websites, you'll be fine and have a memorable travel experience. I'm so happy that we decided to take on the challenge and I'm already looking forward to traveling again soon.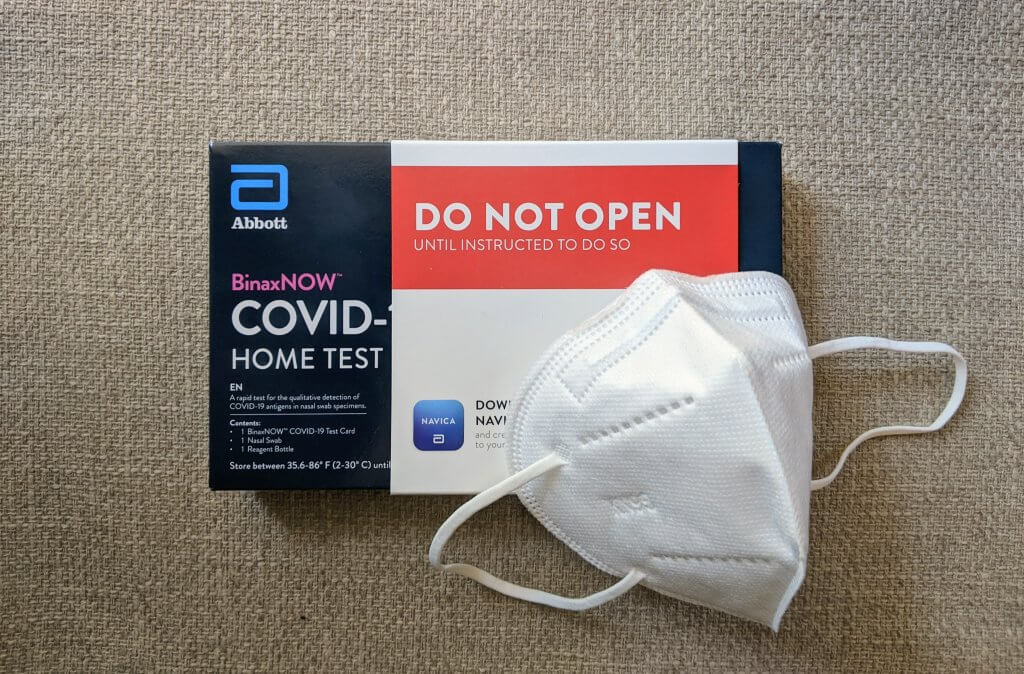 Six Tips for Europe Travel During Covid
1. You must be vaccinated.
Many European countries have already implemented a mandatory vaccine requirement for travelers, and I expect more to follow. I also anticipate more countries implementing negative test requirements in addition to vaccination.
GET VACCINATED!
Most of the vaccines used in the US are approved in Europe but check to be sure the vaccine you took is on the EU-approved vaccine list.
Once you're in your destination country, you'll be asked for your vaccination proof to enter hotels, restaurants (even outdoor dining), museums, events, trains, etc. Keep your CDC card and passport on you (not in your checked luggage or hotel safe), and use a plastic cover to protect your vaccine card (don't laminate it because you'll need it for any booster shots).
You need to carry your actual CDC vaccination card because a photo of the card on your phone likely won't be accepted. In our experience, Austria was the most insistent on proof of vaccination, with Germany almost as strict.
You'll see articles mentioning "EU Digital Covid Certificates" or QR codes, but, for now, our paper CDC cards are accepted.
UPDATE October 2021: France and Switzerland will start requiring digital certificates. You'll need to apply before your departure. Check specifics at each country's website:
There may be a check-in requirement at restaurants, bars, and venues for contact tracing. Some use an app on your phone (like the Luca app in Germany); some use a paper form you'll need to fill out.

2. Even if you're vaccinated, you need a negative Covid test to re-enter the US.
Currently, a supervised, At-Home antigen test is sufficient, but check the US requirements before you depart. Pack a couple of tests in your carry-on bag in case your checked luggage is lost, and plan some time for testing in your hotel room a day or two before your flight home.
We were flying with American Airlines and needed to use the VeriFly app. In order to complete the process, we had to verify that we had a printed, hard copy of our test results, but we were using the Binax At-Home test which is all done remotely and either online or through their app. So, that meant we needed to figure out how to get it printed at our hotel before our flight. We got the printed copies, but no one ever asked for them. You may have a different experience, so plan to find a way to get a printed copy of your negative test result.
Also, if technology fails you, having a printed copy of your negative result will allow you to fly home.
Give yourself plenty of time because if something goes wrong with your test, you'll need time to find a testing facility and time to get the results before your flight.
If you'll be traveling for several weeks, take additional at-home tests with you to test throughout your trip for peace of mind. You can also make plans to find a testing center at your destination.
You likely also need a negative test to depart the US and enter an EU country, so check with your destination country (or countries) and airline for approved test requirements.

3. Check daily before your flight for what your airline requires.
If your airline says you need a negative Covid test, then you need a negative test. Don't argue that your destination doesn't require it. Follow your airline's requirements and remember that this may change at the last minute.
We saw a few folks disagree with the airline check-in and thought they didn't need a test. They didn't win the disagreement, airport security helped settle the argument, and they weren't allowed to fly that day.
Your airline will tell you what you need to fly, so follow their instructions.
Also, know what your destination countries require because it might be more than your airline's requirements, which means you'll have extra steps in addition to your airline's conditions.
For example, flying to Italy from the US required one thing, but getting into Poland needed something else, and our departure airline was only checking for the requirements of the arrival airport in Italy. It was up to us to know what else we needed for our other destinations.


4. Be prepared for a significant amount of mask-wearing.
If you can't wear an N95 or KN95 mask for an extended time, then, no, you can't travel.
You must keep your mask on during the entire flight (I mean all 10+ hours flight time), throughout airports, train stations, public transportation, taxis, hotel public areas, shops, museums, art galleries, etc.
In some countries, there's a fine if you don't comply with mask mandates, and establishments with mask requirements won't allow you to enter if you aren't wearing an appropriate mask.
N95 or KN95 masks are required in many circumstances, so go ahead and only carry those with you, not the cloth masks you may be accustomed to wearing in the US. You need to change masks frequently for the best protection, and while you can hunt down places to purchase them, be sure to pack plenty for your trip.
And don't forget to bring plenty of hand sanitizer!

5. My first travel rule has always been to Be Flexible, but now it's doubly important.
You need to check daily what new restrictions might apply where you are and in your next destinations. Overnight, a country or city might implement a curfew, announce new testing requirements, or decide on a total travel ban in one of your destination countries. It's up to you to know what's required and be able to get things done.
If this is your first trip to Europe, I'd advise you to reconsider traveling right now. You need to be comfortable changing plans on the fly, and having a bit of experience with European travel is important to handle complex last-minute changes and roadblocks.
But if you decide to go for it, then stick to one country for ease and sanity. Multi-country itineraries are complicated to navigate because of the different rules and requirements between countries.
You experienced travelers also need to pack your patience and sense of adventure for all of the challenges.
Also, not necessarily related to Covid, but a rail strike might happen, as it did for us, and now you'll need to find alternate transportation quickly, in addition to knowing all of the covid restrictions in countries you'll be traveling. Unexpected hurdles can add to the frustration.

A note about your travel budget:
Always be prepared for extra expenses.
The rail tickets that we needed from Italy to Germanhy would have been about €320 total for four adults. With the German rail strike happening, our train travel was cancelled and the last-minute car rental cost us €1200 for a 2-day rental. Yikes!
6. What happens if you test positive before your return to the US?
If you test positive, you'll need to isolate for ten days (or more) at your expense and have a negative test before you can fly home. Plan for this possibility before you consider traveling.
Check the CDC recommendations and requirements.
Can you take the additional vacation time away from home?
Can you afford the additional hotel expense?
Do you have funds for new airfare expenses once you're cleared to travel?
Are you mentally and emotionally prepared to stay isolated in a hotel room for ten days straight without leaving?
What happens if you become seriously ill?
Even with vaccinations and taking precautions, contracting Covid is still a possibility, so plan for this and consider all of the necessary steps you'll need to take if it happens.

Still ready to travel?
Even with all of the challenges and uncertainty, now is a great time to experience Europe while tourism is low. We visited Venice and Florence, Italy, with some of the lowest numbers of tourists in decades and it was a pleasure. Small towns that rely on tourism were happy to have responsible tourists visit and contribute to the town's economy. We overcame the hurdles and frustrations along the way, and are thrilled that we took the chance to travel while we could.
As long as you're prepared with information and have a flexible, adventurous attitude, you can (and should) travel now. Take advantage of low airfares, reduced hotel costs, fewer crowds, and find your adventure.
Yes, right now, there are more travel obstacles, but with some extra planning, you can enjoy the journey!



« Pre-Travel Checklist | Wroclaw, Poland Travel Guide »