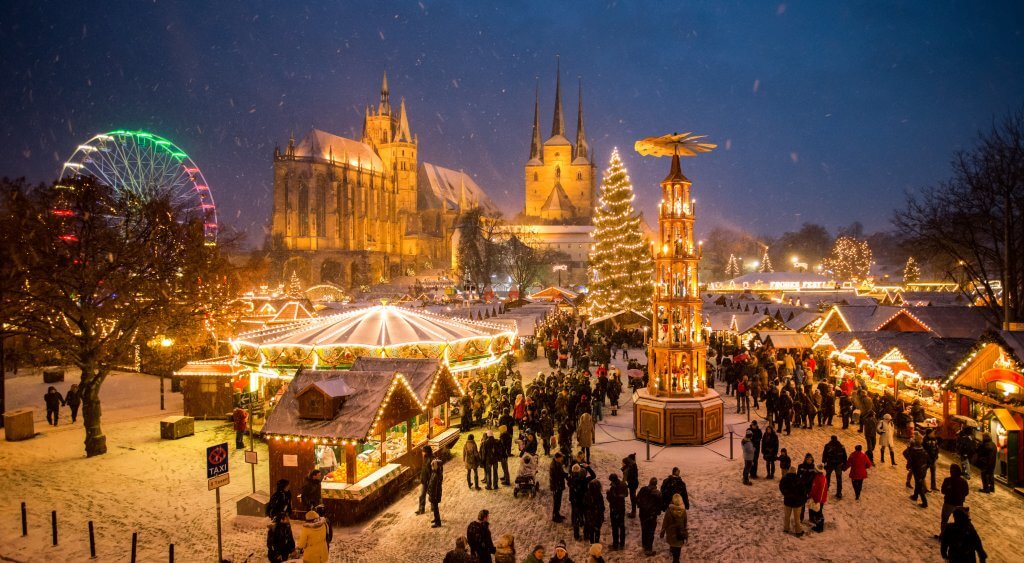 Germany is home to more than 2,000 outdoor holiday markets
Germany is known for many things: sausages, beer, fast cars, and, believe it or not, Christmas traditions.
Let me help you plan your trip to Germany's Christmas markets so that you can have a truly unforgettable experience this holiday season.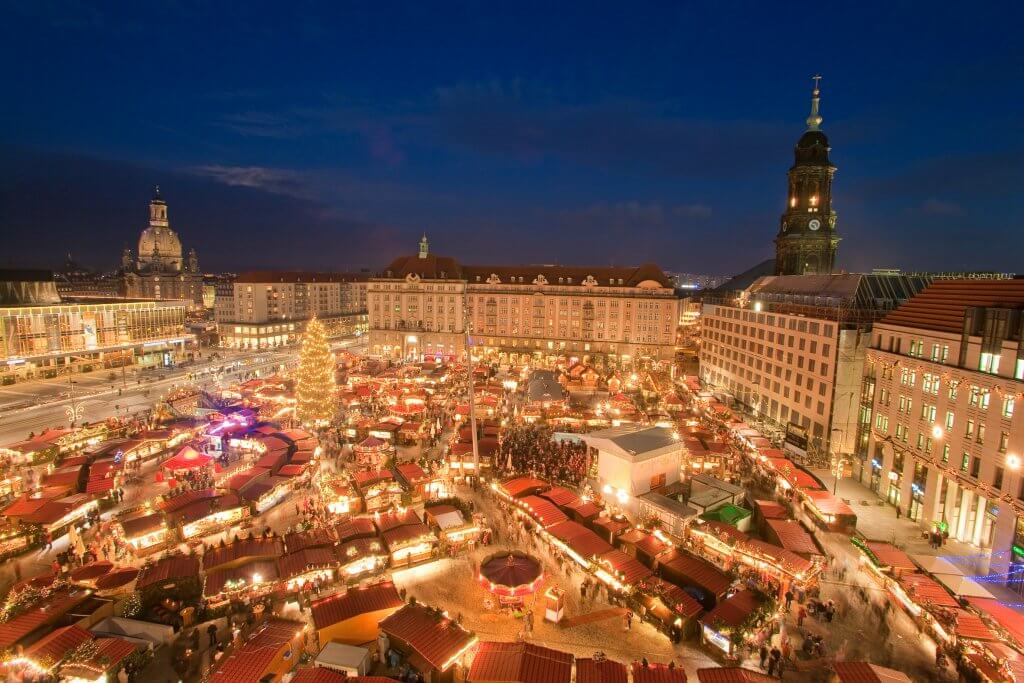 In Germany, Christmas markets, called Weihnachtsmarkt in German, are not just something you visit—they're something you experience. From the moment you arrive at the market, you'll feel immersed in the magic of German Christmas tradition. By combining delicious food and drink with local crafts and entertainment, if Hallmark Christmas movies are your jam, these markets will make your holiday dreams come true. I've also seen the most 'Bah Humbug' people who aren't big fans of Christmas show up in a German Christmas market and have a truly wonderful experience. Maybe they weren't Grinches after all.
Whether you're looking for Christmas markets in big cities or small villages, Germany has got you covered. The tradition of Christmas markets dates back to the 12th century when they were popularized by monks selling handmade goods in their communities. Today, these markets are a huge industry in Germany with over 2,000 holiday markets that draw in millions of visitors each year.

A Little Bit of History
The Christmas market in Dresden—called the Striezelmarkt—is often considered one of the first holiday markets in Germany. It first opened for one day on Christmas Eve in 1434.
Famous Christmas markets are held in Augsburg, Dresden, Erfurt, Frankfurt, Nuremberg, and Stuttgart. And the two most visited markets in Cologne and Dortmund.
Today, Christmas markets are held all over Germany. In addition to crafts and gifts, you'll see rows of stalls selling foods typical to the region. You'll find bratwurst, sweet treats (like nougat or locally-made chocolates), roasted chestnuts and almonds, and the busiest stall is usually selling Glühwein (mulled wine). And don't skip the Lebkuchen, a traditional gingerbread.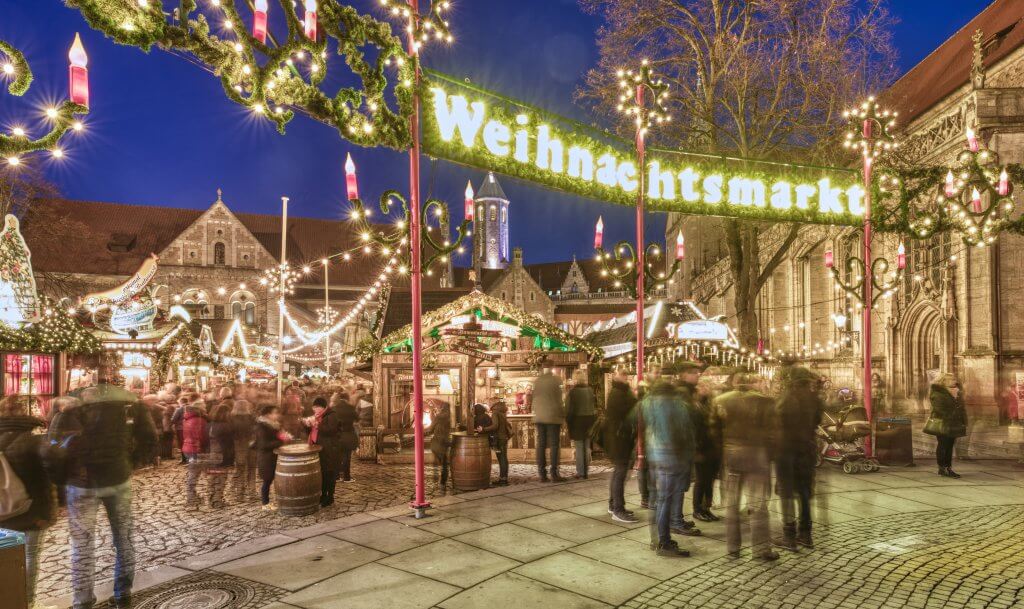 German Christmas Traditions
Did you know?
Many of our Christmas customs are traced back to Germany.
The Christmas tree tradition as we know it started in Germany in the 16th century, and now trees are an integral part of the holiday season.
The Christmas markets are also known as Christkindlmarkt, and this term refers to the Christkindl or "Christ Child". We get our term Kris Kringle from an altered pronunciation of Christkindl. In fact, in many parts of Germany, Christkindl brings gifts, not Santa.
The holiday song "O Tannenbaum", or "Oh Christmas Tree", was a folk song in Germany but became known as a Christmas carol in the 19th century.
The Advent wreath is a tradition accredited to a German Lutheran pastor in the 1800s, and even the Advent calendar originated in Germany.
For me, the best thing about German Christmas traditions is the food. One popular item is called "Stollen" which is a sweet bread made with nuts, rum-soaked raisins, candied citrus, and marzipan, then covered in powdered sugar. Gingerbread cookies, shortbread, nougat, candied nuts, and warm mulled wine are all part of the holiday choices you'll find in Germany. Seriously, bring your appetite!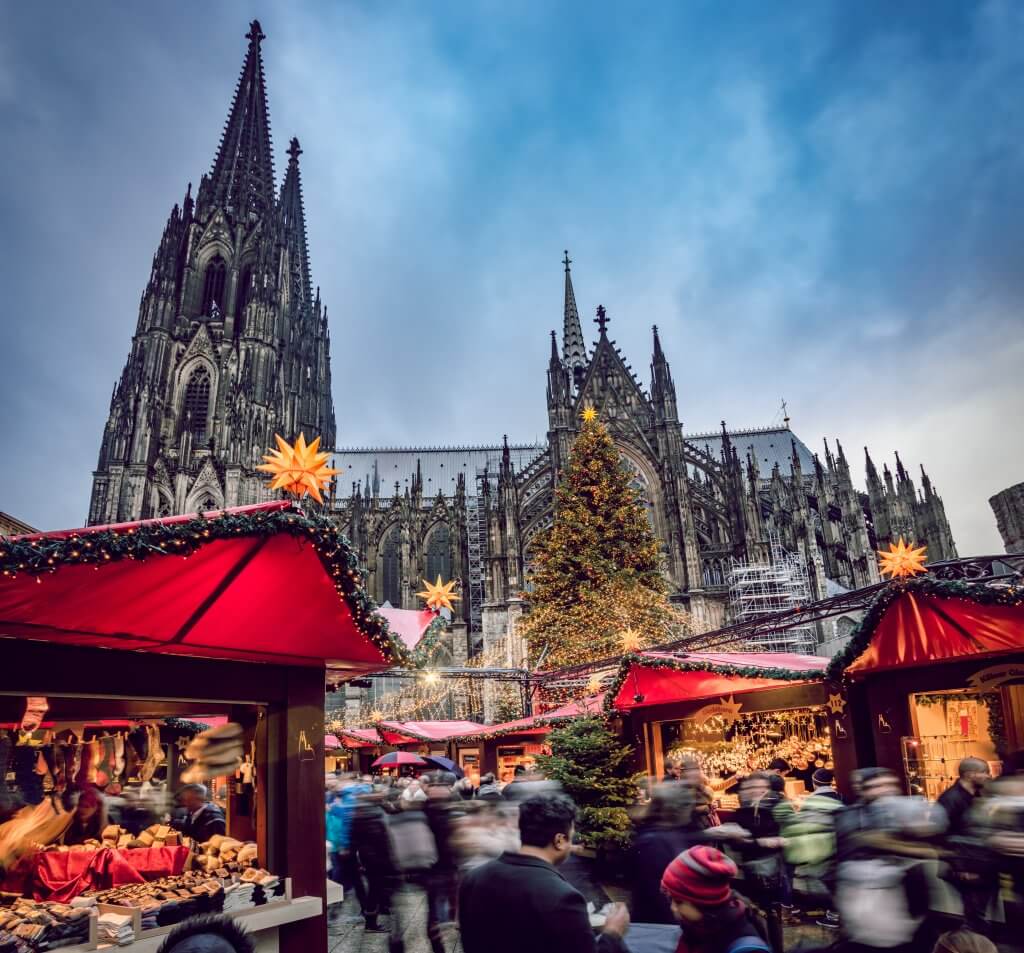 Germany's Magical Christmas Markets
Germany's Christmas markets are a big part of the country's culture and make for a great place to visit for a holiday trip. Many of us in the US have holiday time and vacation time during November and December, which makes this the perfect time to head overseas.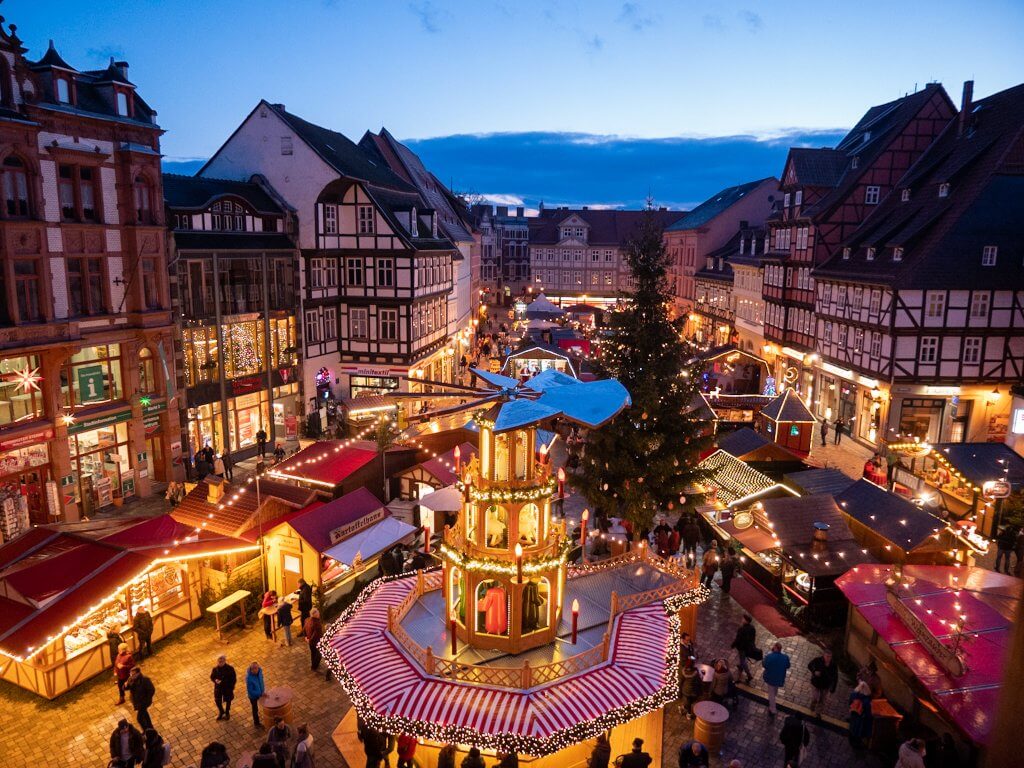 The markets are full of festive decorations, lights, music, and delicious aromas which add a magical atmosphere. Many of the stalls also sell handmade crafts such as hand-painted glass ornaments, traditional wooden toys and dolls, clothing items made from local fabrics like wool sweaters and scarves, or mittens with traditional embroidery designs on them (called "handarbeiten"), and candles made from beeswax (called "kerzen").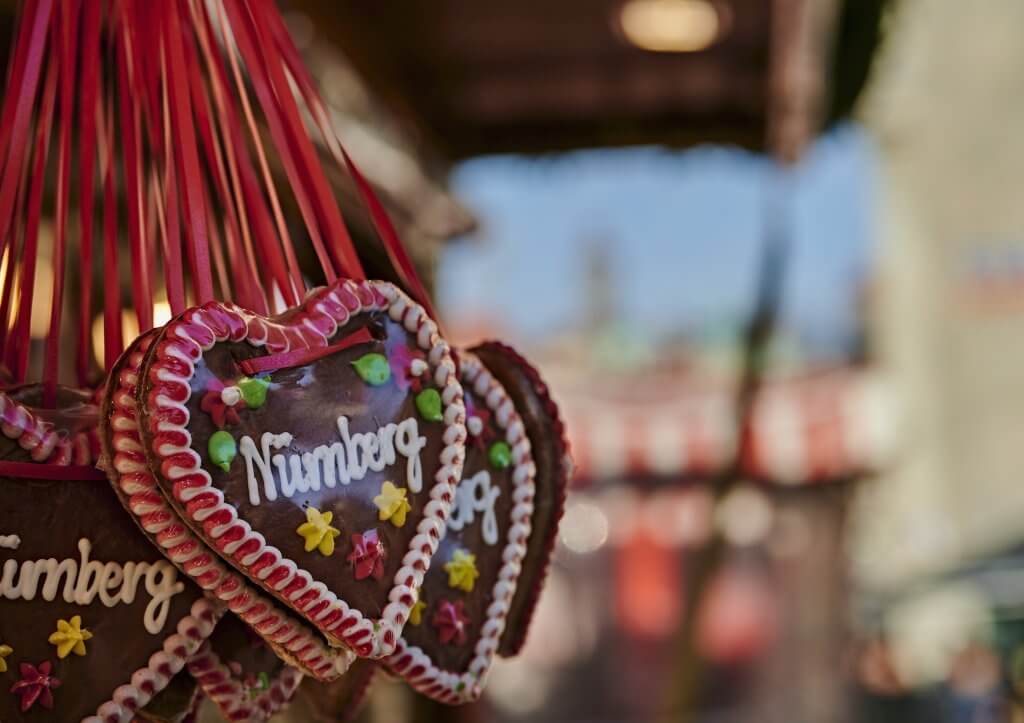 Ready to plan your German Christmas market tour?
Reach out and let's get started!
Sign up for our newsletter to get more travel tips & specials.

And it's not a Christmas market without Glühwein, hot mulled red wine that will keep you warm and in a festive mood. In the Hessen area, you'll also find mulled apple cider with apple schnapps (my favorite!). You might be asked if you'd like your cup of Glühwein 'mit Schuss', which means with a little extra shot of schnapps on top.
Be on the lookout for Feuerzangenbowle. Yes, a difficult word to say, I know. Translated, it means "fire-tongs punch". If you're in the mood for a boozy spectacle, this is what you're looking for. A rum-soaked cone of sugar is placed over a bowl or mug of mulled wine, it's lit on fire, and the sugar drips into the wine. Sign me up!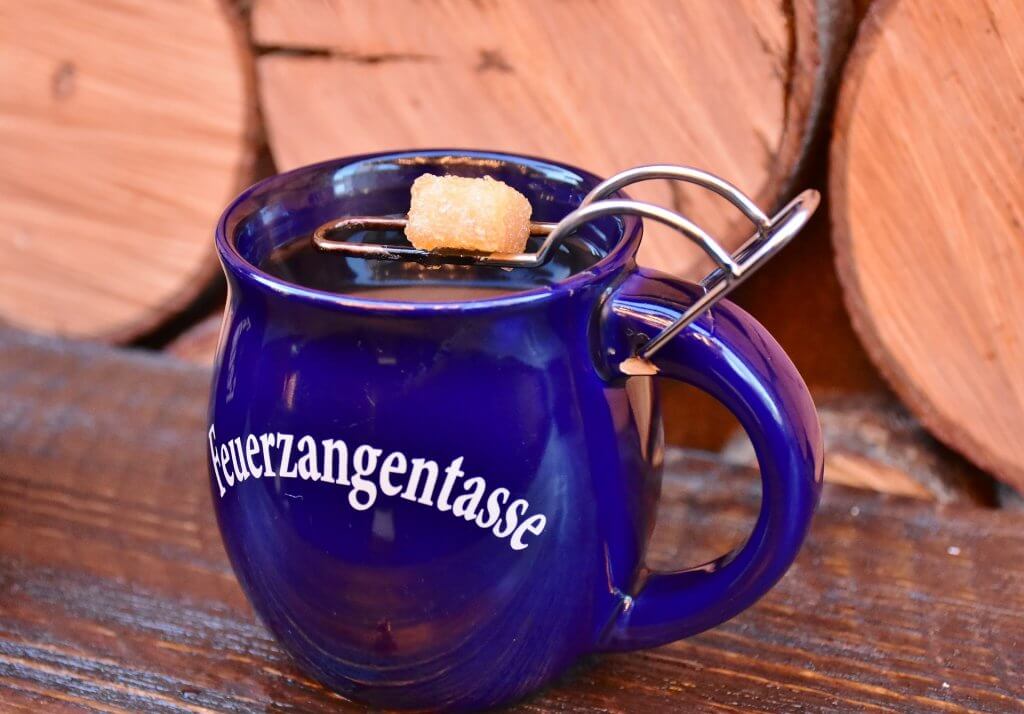 Why you should visit Germany during the Holiday Season
Germany is a magical place to visit during the Christmas season. With an abundance of traditions and events, you'll likely have the most festive holiday of your life with a visit to Germany.
You won't want to miss the festive events that take place from late November through early December—and here's why:
1. You'll get a taste of authentic German culture as locals go about their holiday traditions and prepare for Christmas.
2. The festive atmosphere makes it a cheerful way to enjoy time with friends and family.
3. There are endless shopping opportunities at craft stalls selling handmade gifts that range from practical items like toys or kitchen supplies all the way to luxuries such as jewelry or clothing—not to mention delicious food!
4. From sausages to sweets, every Christmas market has plenty of options to keep your belly satisfied.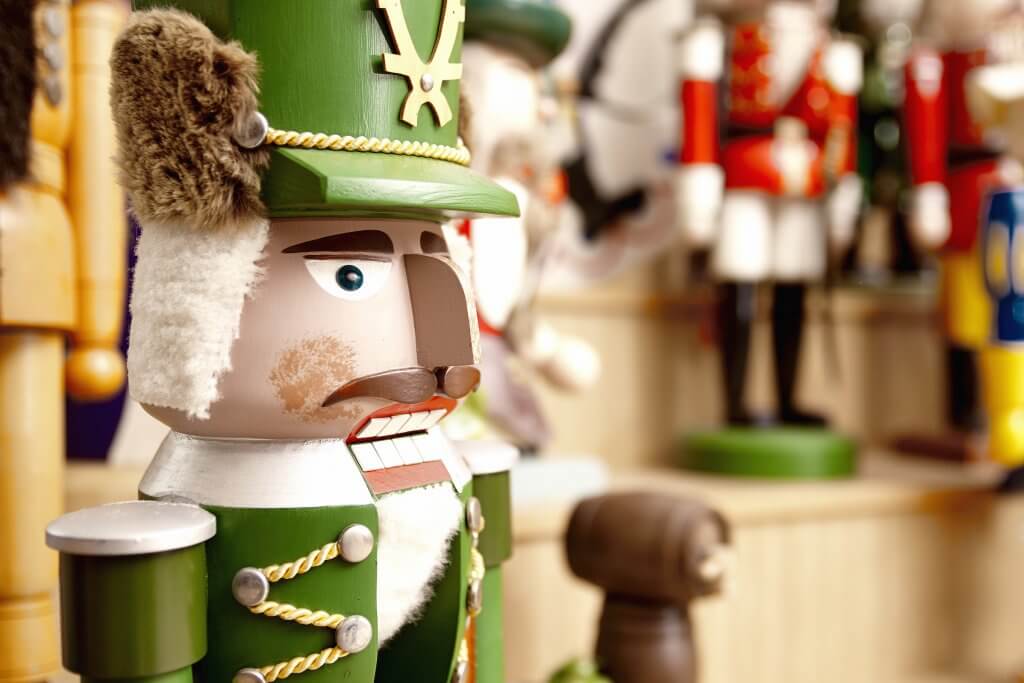 Ready to plan your Germany trip?
There's still time to plan your travel and explore Germany's magical Christmas markets this season!

Contact Michelle to get started.

Learn how to find the best airfare.



Happy Holidays!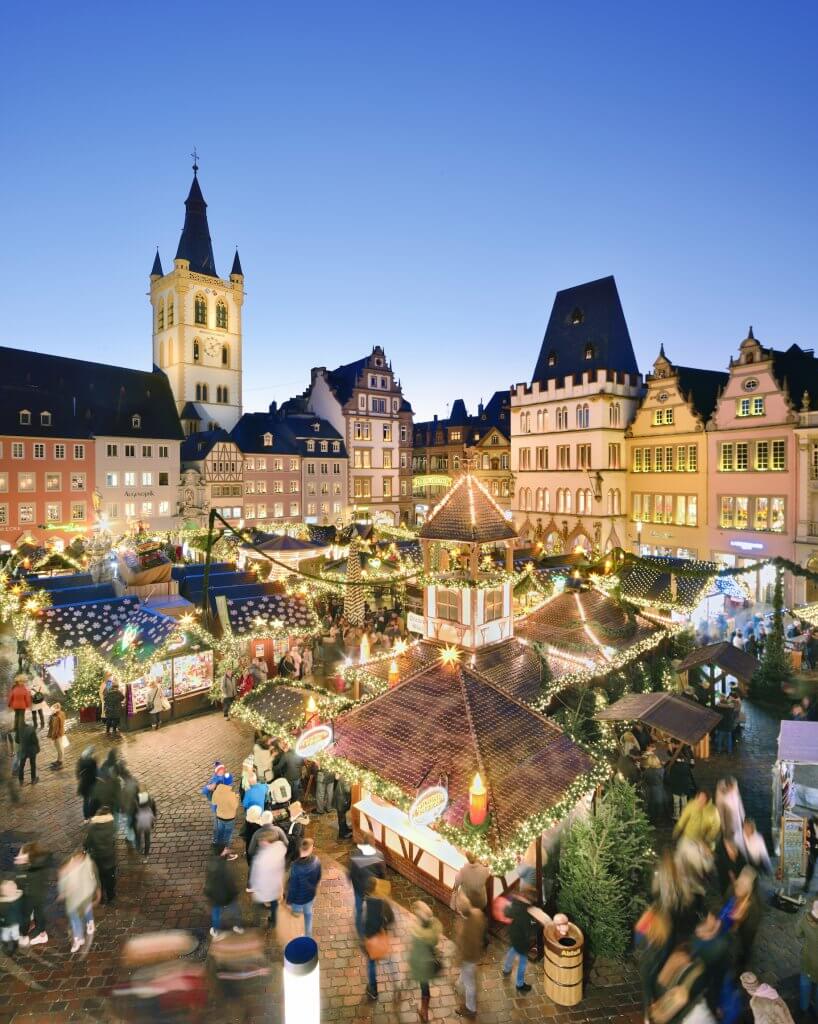 Ready to plan your German Christmas market tour?
Reach out and let's get started!
Sign up for our newsletter to get more travel tips & specials.

« Wroclaw, Poland Travel Guide | A Sommelier's Favorite Paris Wine Bars »