Lake Como, Italy.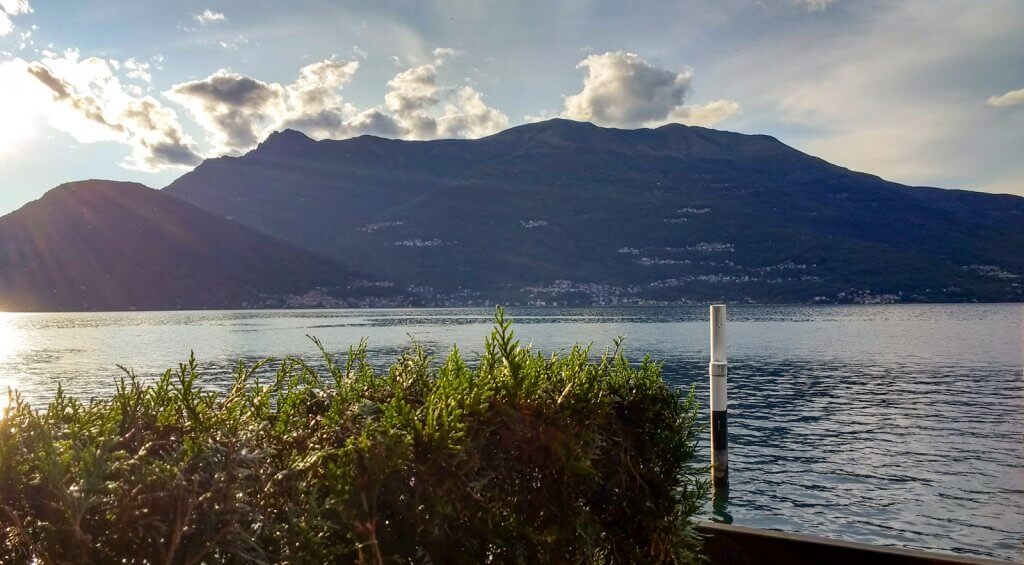 There's a massive Las Vegas casino named after one of its famed lakeside towns, and it makes so many 'Best of' travel lists that it's one of the world's most popular tourist destinations. I just knew I would hate it, or at least be very disappointed.
I was so wrong about Lake Como.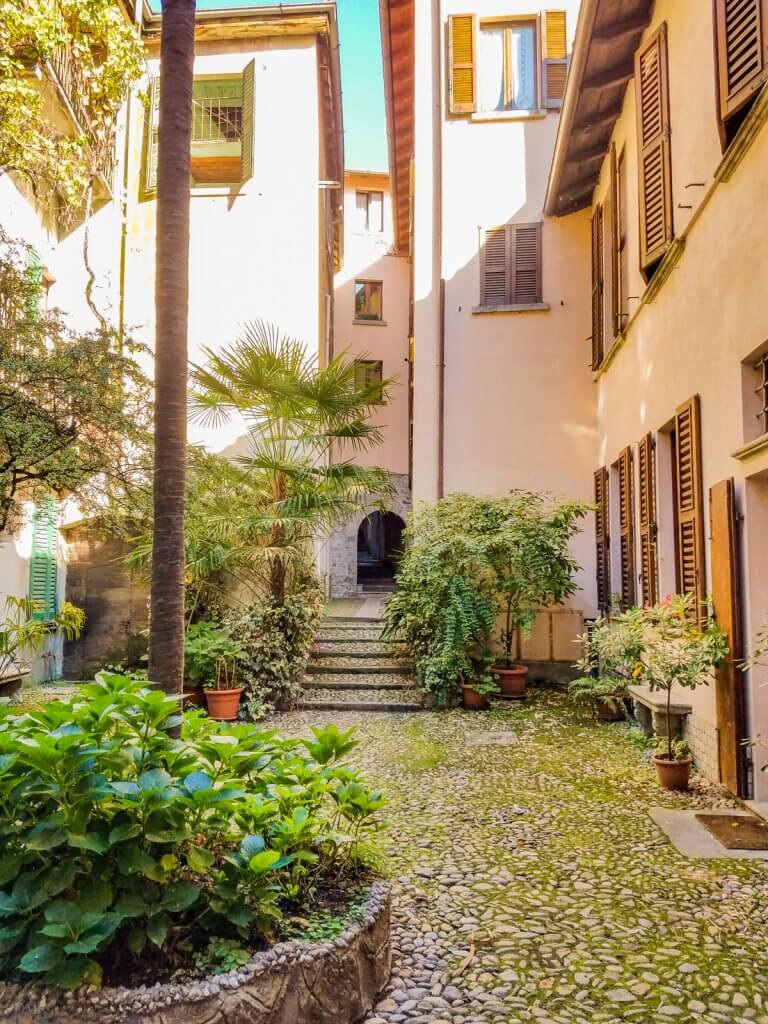 Several years ago, on a road trip through Switzerland and Italy, I looked at our itinerary and decided it made sense for us to stop and spend a few days on Lake Como. We wanted to see for ourselves what the hype was all about.
Our drive through the alps was one of the more challenging drives we've done with switchback after switchback on a very narrow roadway with no guardrails, a mountain on one side, and a sheer drop on the other. From winding roads then to narrow tunnels through the mountains with occasionally a glimpse of something… Is that water? Back in a tunnel. I think I see… Another tunnel. Then finally, as you make your way out of the alpine roads, the view opens to an expanse of sparkling water ringed with red clay rooftops. It's breathtaking!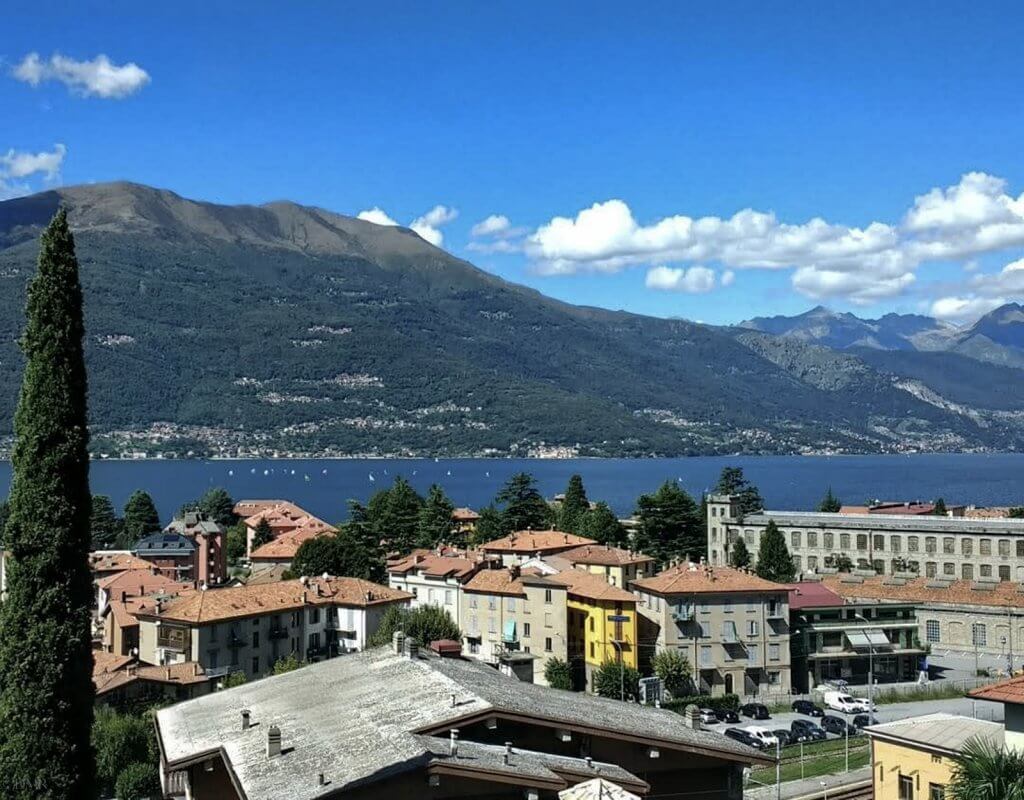 That first stunning view was all I really needed to understand the draw of Lake Como. I was wide-eyed, taking in how beautiful it was, and everywhere I looked, the view seemed to get better.
I'm thrilled that I added Lake Como to our itinerary because it's now one of my favorite destinations.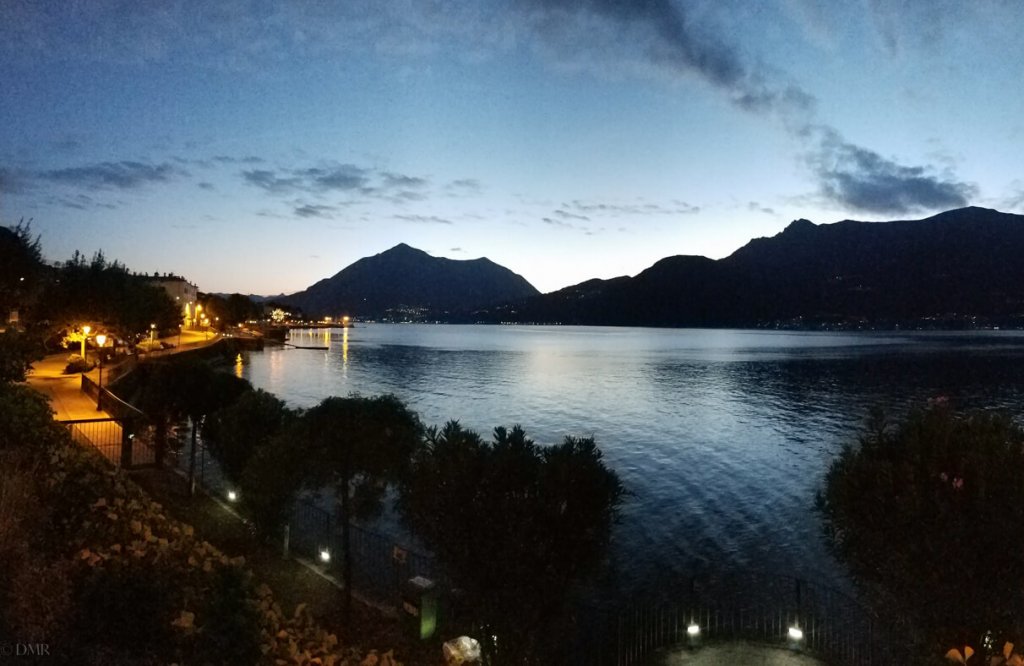 HISTORIC VILLAS
For centuries, Lake Como has been a playground and vacation spot for aristocrats and nobility. Even for the Romans, it was a retreat for tourism when Pliny the Younger from ancient Roman times built two villas, the Comedia and the Tragedia, along Lake Como's shores. Although there are no architectural remains of these ancient resorts, several villas from more recent eras still stand in their grand positions on the lakeside.
Villa Carlotta, completed in 1745, is probably the most well-known and is now a museum housing an impressive art collection. But it's the large botanical gardens surrounding the villa that are marvelous in the spring and early summer when they fill with blooming flowers of azaleas, hydrangeas, rhododendrons, and roses.
Unlike Villa Carlotta, there are a few luxury lakeside villas that are now hotels where you can indulge and treat yourself to ultimate lavishness if you want to stay (and spend) like nobility.
Grand Hotel Tremezzo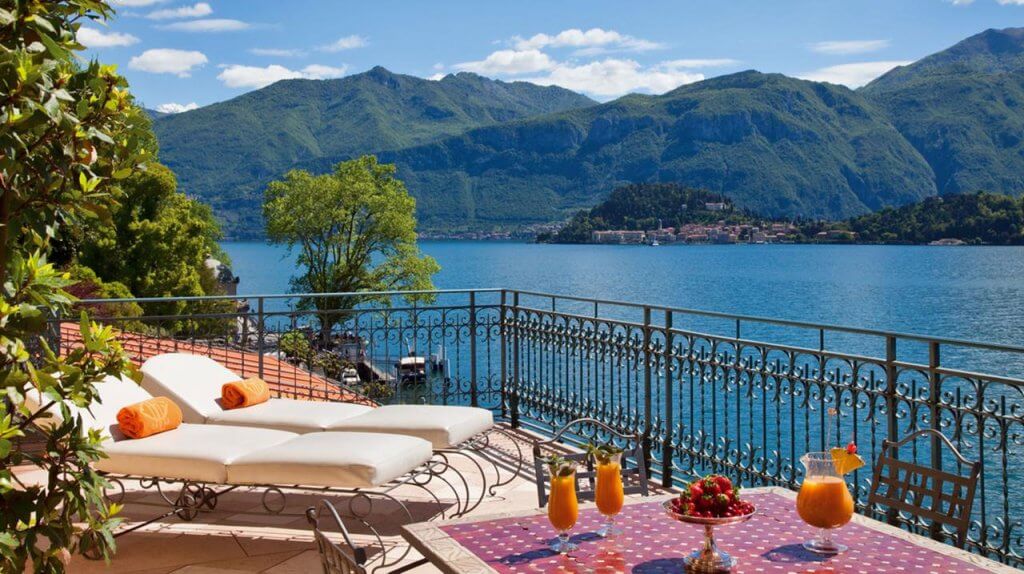 photo: Grand Hotel Tremezzo
Villa D'Este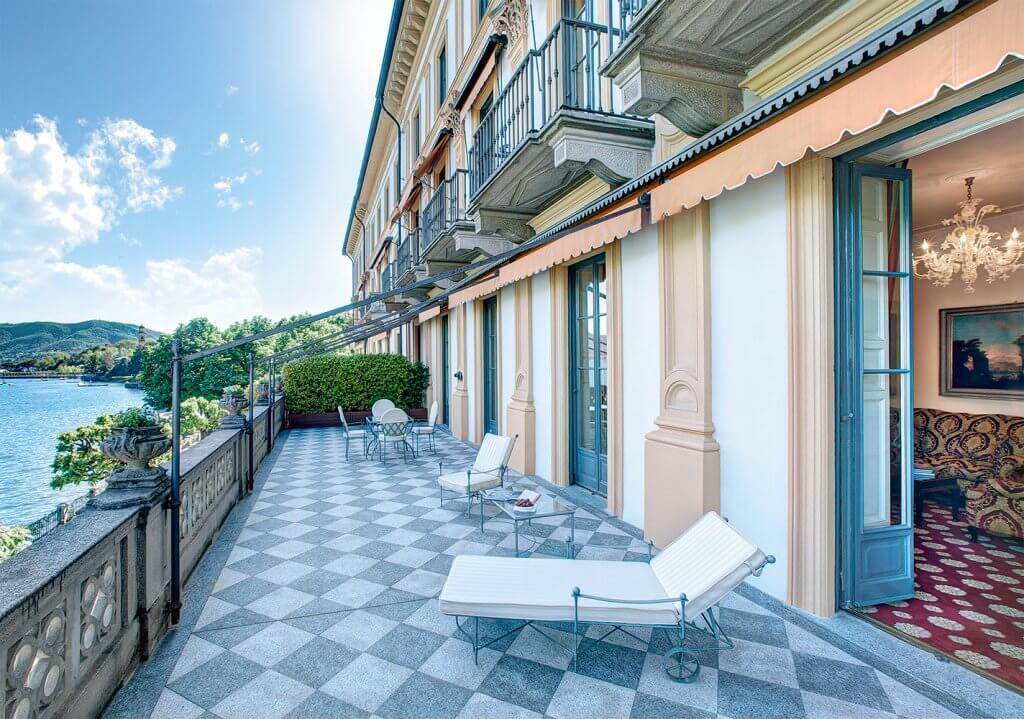 photo: Villa D'Este
Villa Flori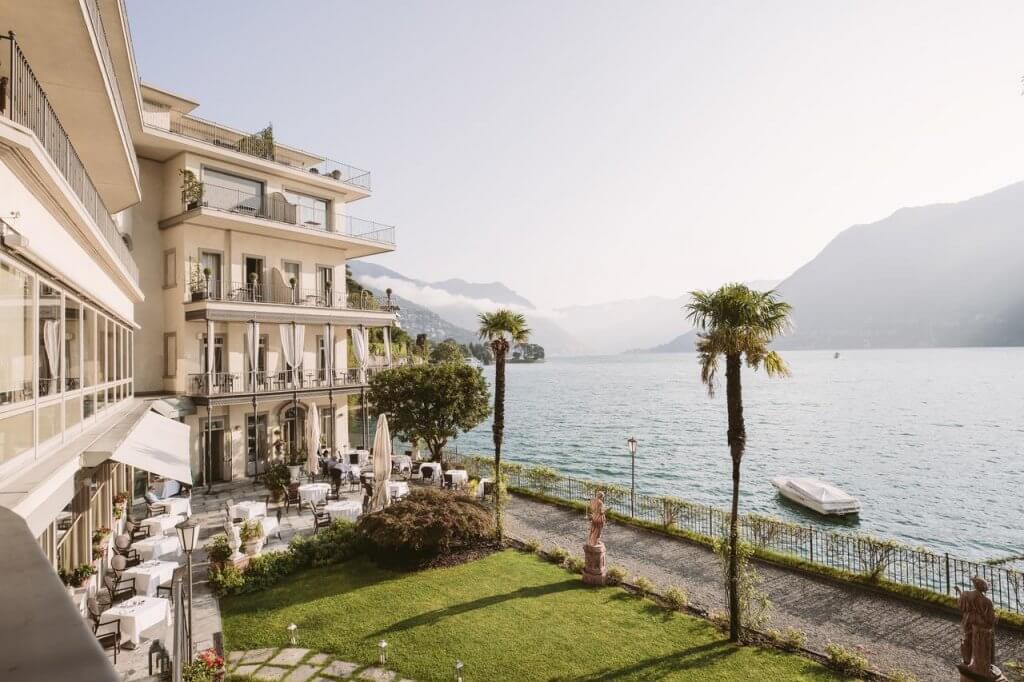 photo: Villa Flori
Villa Serbelloni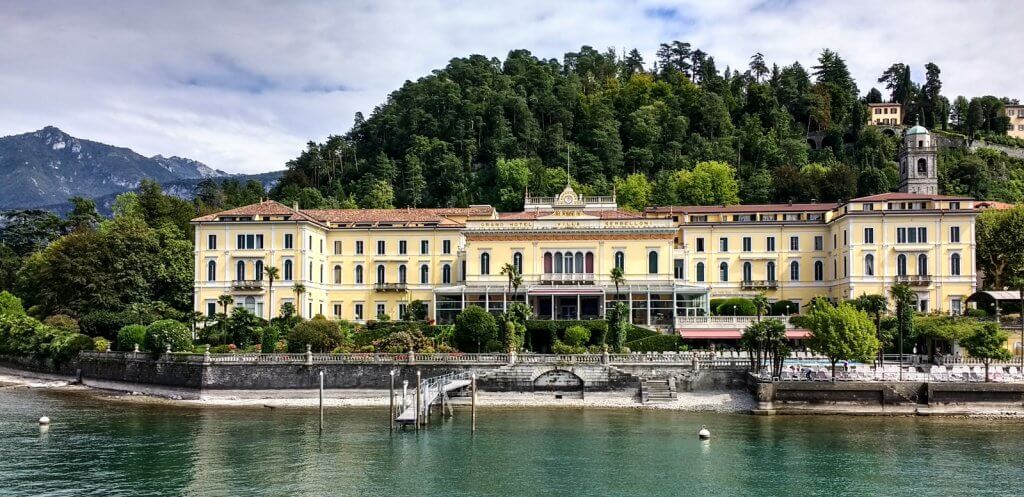 photo: Michelle Ryan
WHERE TO STAY
For those without an aristocratic budget, Lake Como hotels, B & Bs, and holiday apartment rentals give travelers on just about any budget plenty of options. The most difficult decision is which charming town you should call home for your stay. These are the four Lake Como towns I recommend.
1. BELLANO
My Favorite!

Not to be confused with Bellagio, Bellano is a quiet and quaint town on the eastern side of Lake Como about half-way up the main section of the lake. For a stay that's a little more out-of-they way and less touristed, Bellano is ideal. While the views are magnificent from just about anywhere on Lake Como, the view from a Bellano lakeside cafe, Aperol spritzer in hand, while you ponder the sunset is perfection.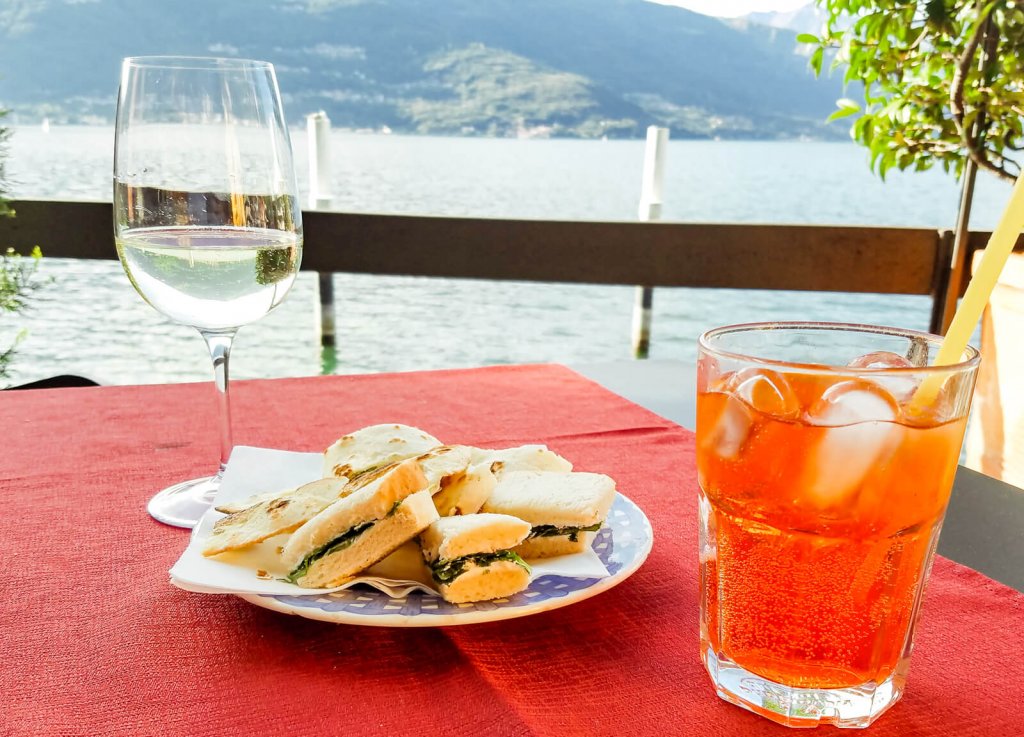 The Orrido di Bellano is a true hidden gem on Lake Como. A quick walk from the Bellano ferry terminal, The Orrido di Bellano is a natural gorge with deafening glacial water rushing through it, and it. is. breathtaking. Don't miss this incredible natural wonder!
Note, though, that there are many steps, and the catwalk can be wet, so this requires moderate walking ability.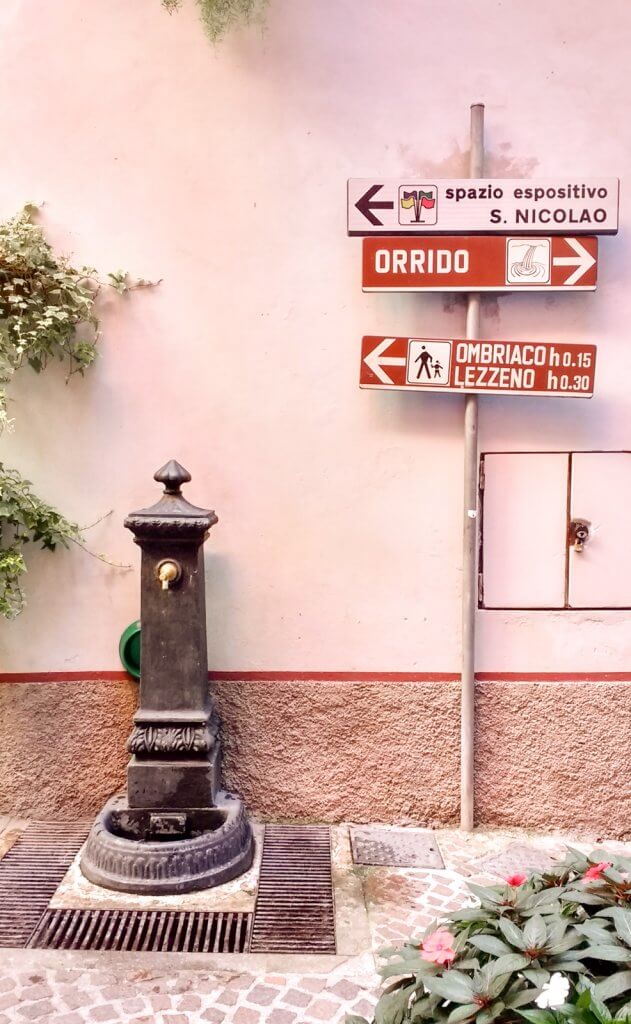 My Recommended Bellano Hotel:
Hotel Meridiana
This boutique hotel, built into a rock outcropping, is a charming family-run hotel with an outstanding staff. Choose a balcony room overlooking the private beach and rocky shore with a jaw-dropping view across the lake.
The hotel restaurant serves delicious local and seasonal specialties, but the risotto is a star. The expansive outdoor terrace is an excellent spot for lounging and enjoying a glass (or bottle) of wine.
The on-site parking is a great bonus, but the lot is small, so be sure to reserve a spot ahead of time.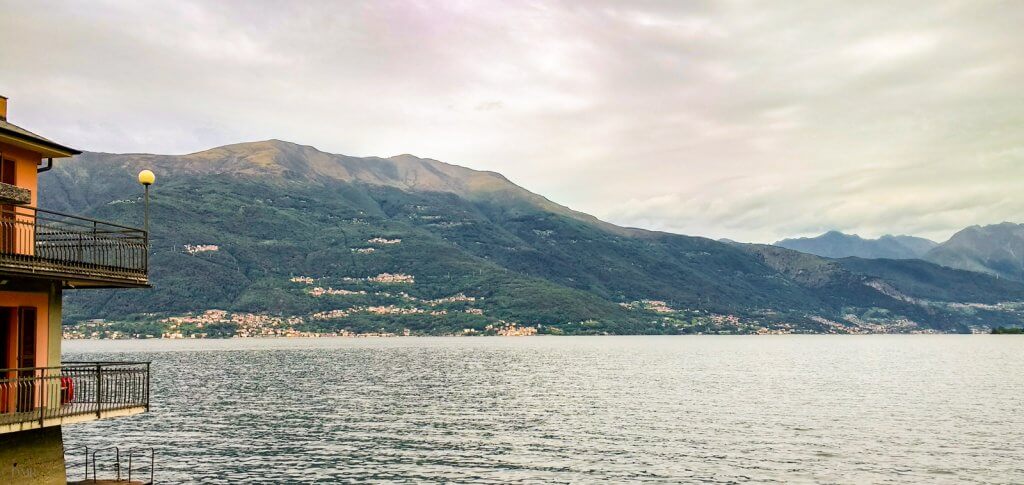 Recommended Bellano Restaurant:
The restaurant at Hotel Meridiana is a great choice for dinner, but if you want something a bit more casual, , Ristorante Pizzeria Bernina is perfect for a quick bite.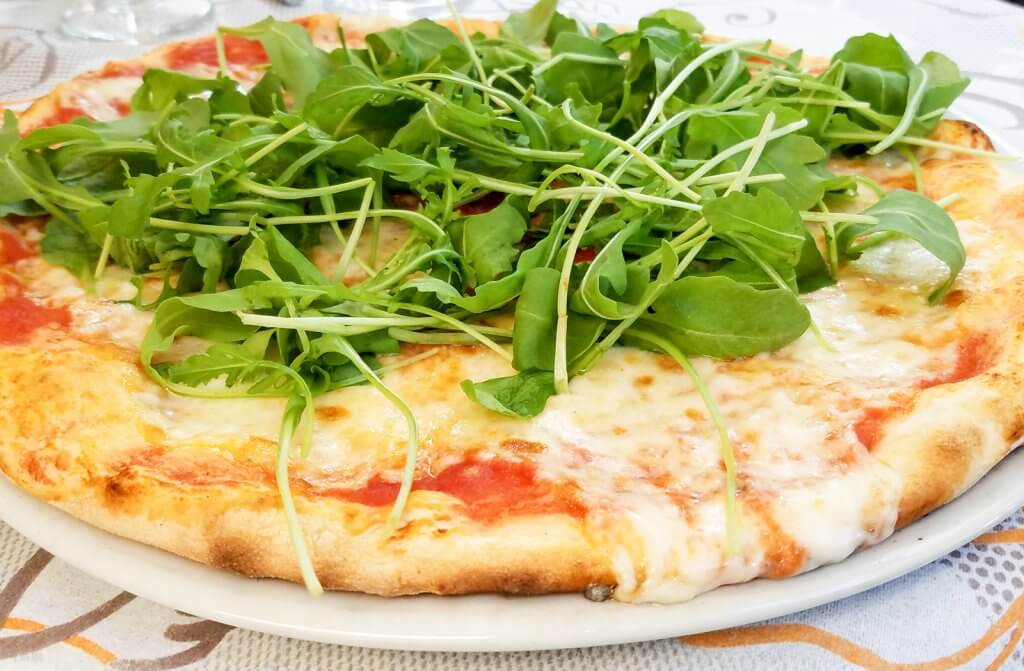 2. BELLAGIO
Located in the middle of the two 'legs' where the southern branches of Lake Como meet, Bellagio is one of the most touristed lakeside towns. With cobblestone streets lined with boutique shops and small restaurants, Bellagio is incredibly charming. Many other people think so, too, which means it's often crowded with tourists, but Bellagio can offer that vintage Italian Riviera feeling, bustling with activity and lakeside liveliness.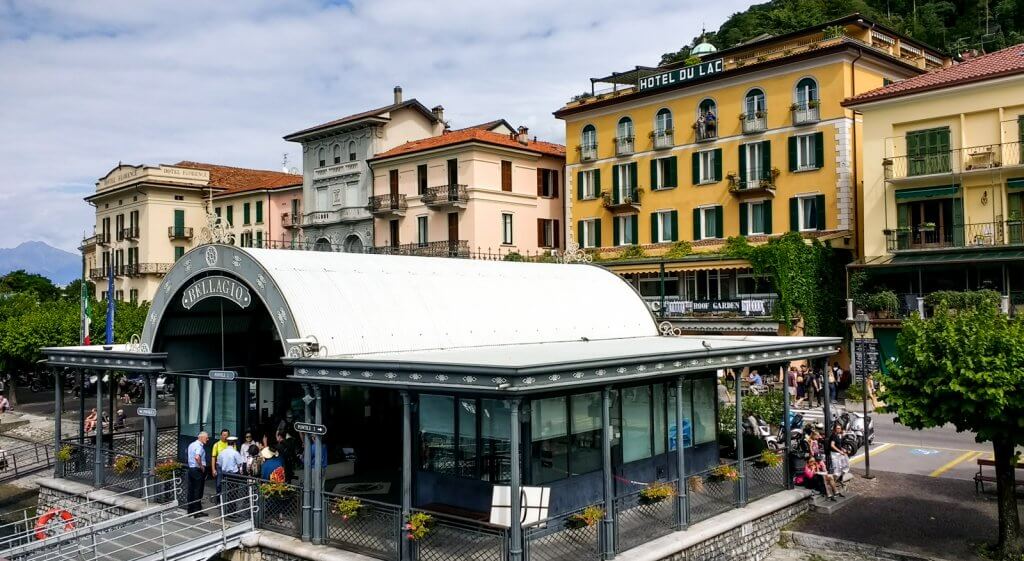 Bellagio has an abundance of restaurants and cafes, but my one recommendation is to venture away from the lakeside area for a better value. The lake view is stunning, but you'll pay for that view with increased prices or a less-than-stellar meal.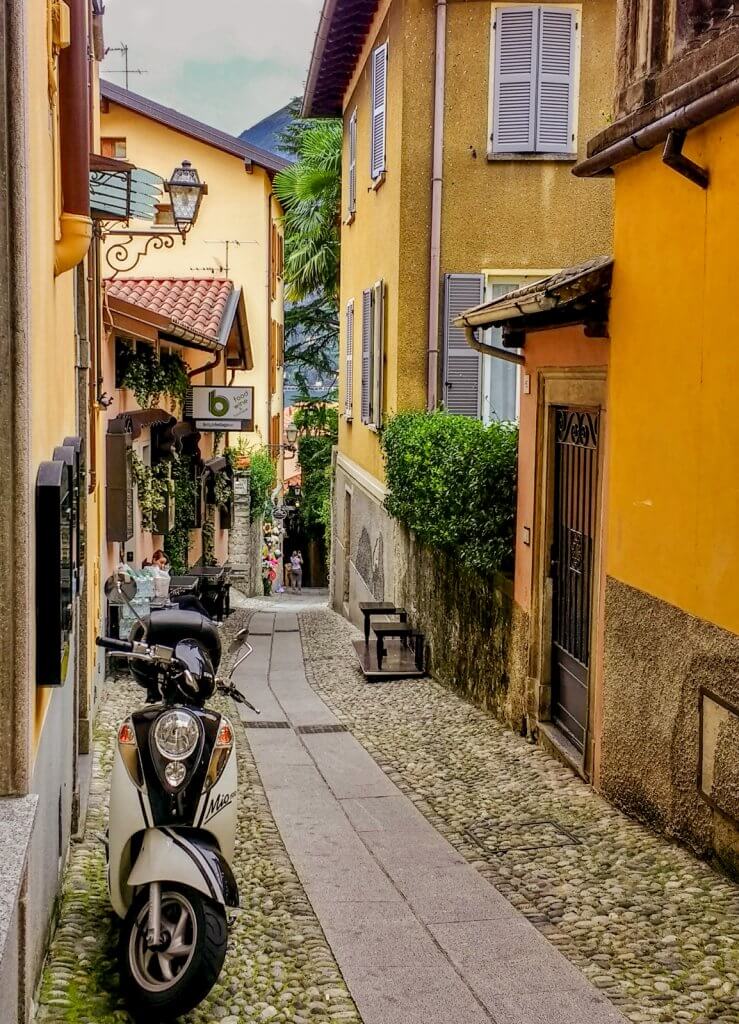 My Recommended Bellagio Hotel:
Hotel Du Lac
Choose a room with a balcony for unforgettable lake views. Relaxing at the rooftop bar while you sip an aperitivo is the perfect spot to watch the sunset. Just steps from the ferry dock, Hotel du Lac is right in the middle of the town's activity.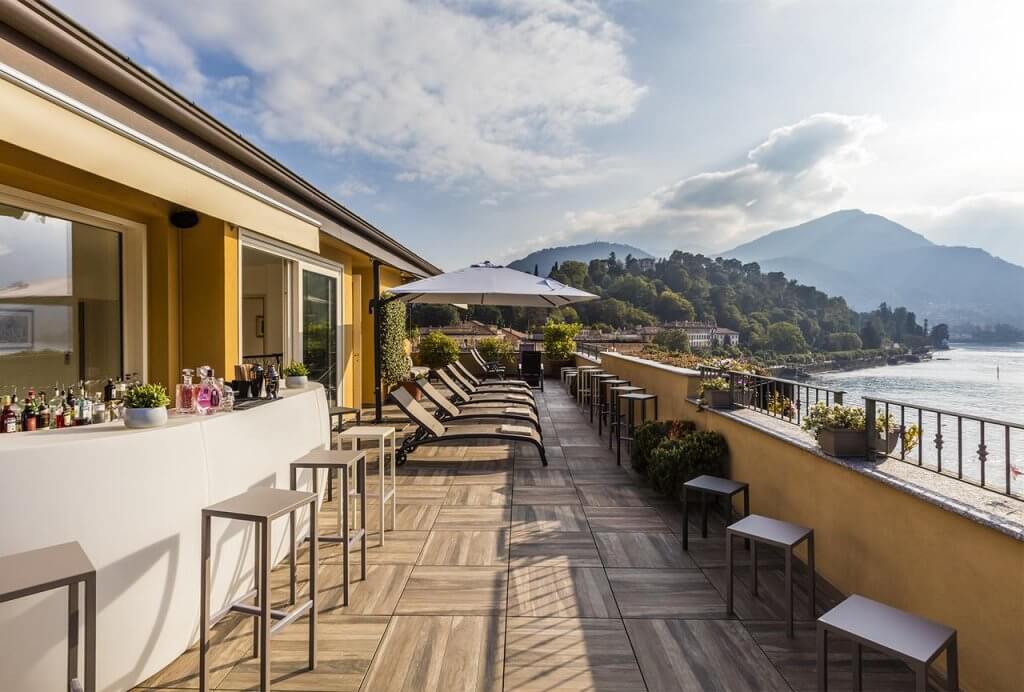 photo: booking.com

Recommended Bellagio Restaurant:
La Davina Commedia is a good option for casual dining with a daily coursed menu. Tucked away from the main tourist thoroughfare, you'll find a delicious meal at an affordable price in this small restaurant.
3. MENAGGIO
Located on the western shore of Lake Como, Menaggio is another picturesque town on the lakefront. If you're a morning person that prefers sunrises over sunsets, choose to stay on this side of Lake Como with your view to the east. With excellent ferry connections, staying in Menaggio gives you easy day trip opportunities to other Lake Como areas. Menaggio also makes a great day trip from other towns, too, so if you're staying in another location, add this quaint town to your day trip list. Pull up a seat in Piazza Garibaldi for a drink or gelato, or stroll along the elegant lakefront promenade.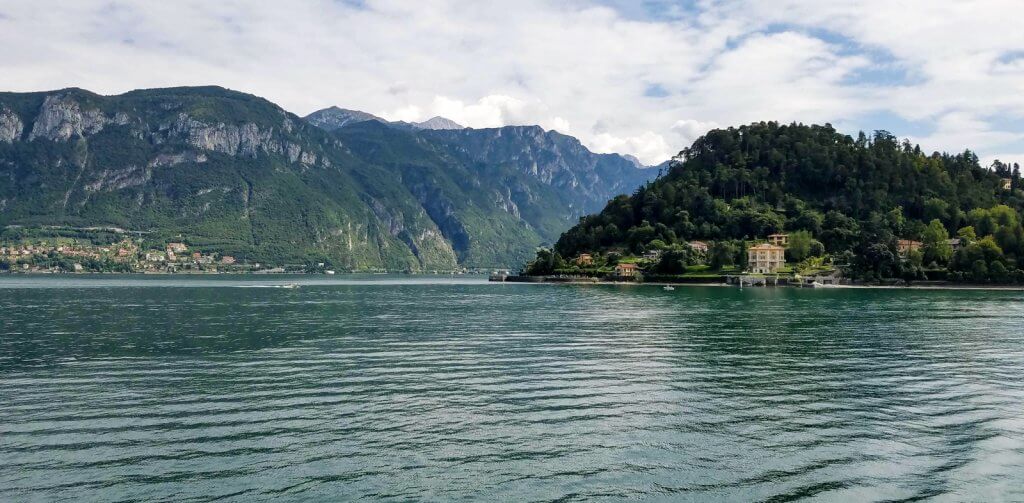 My Recommended Menaggio Hotel::
Hotel Garni Corona
The hotel's 24 rooms are updated with modern furnishings without losing the Italian charm. Located on the piazza, many rooms have balconies with outstanding lake views.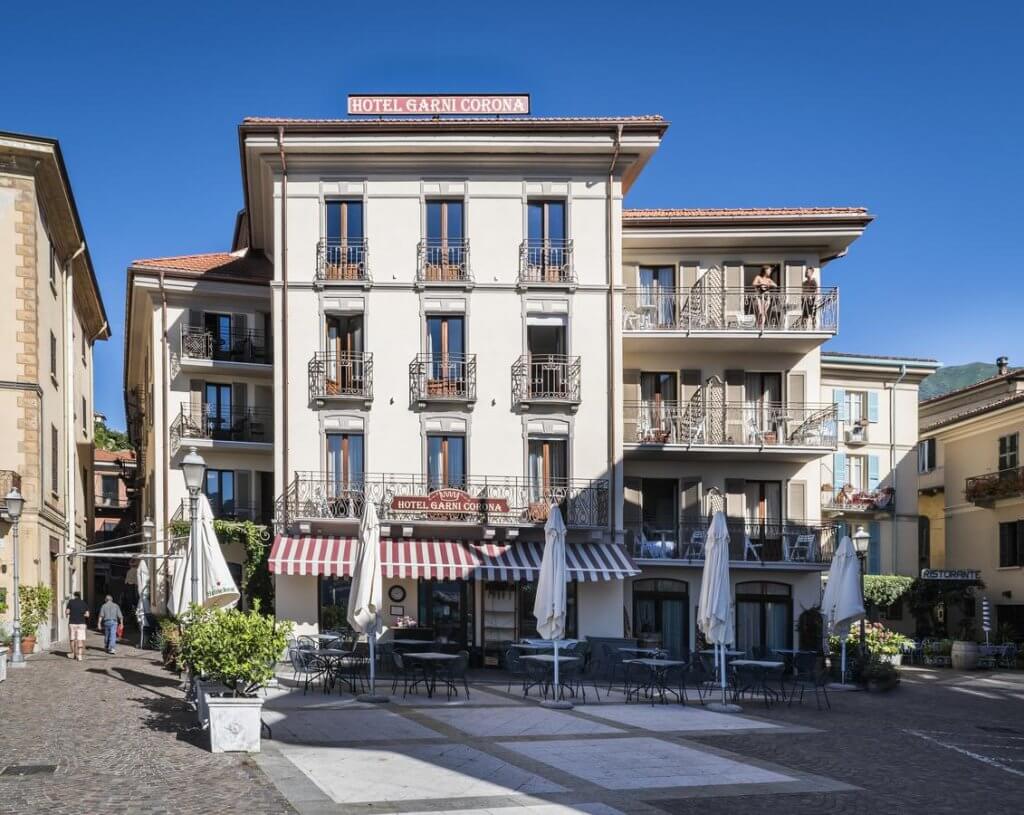 photo: booking.com
4. VARENNA
Along the east side of Lake Como, Varenna is another tourist hotspot, even though it's a relatively small village. Because of its well-known charm, hotels book quickly, but if even if you can't stay in Varenna, you can always make it a day trip. Whether making Varenna your home base or just stopping for the day, this picturesque town should be tops on your Lake Como list. It's a beautiful town for wandering, but even better for finding a seat on one of the many cafe terraces and admiring the view.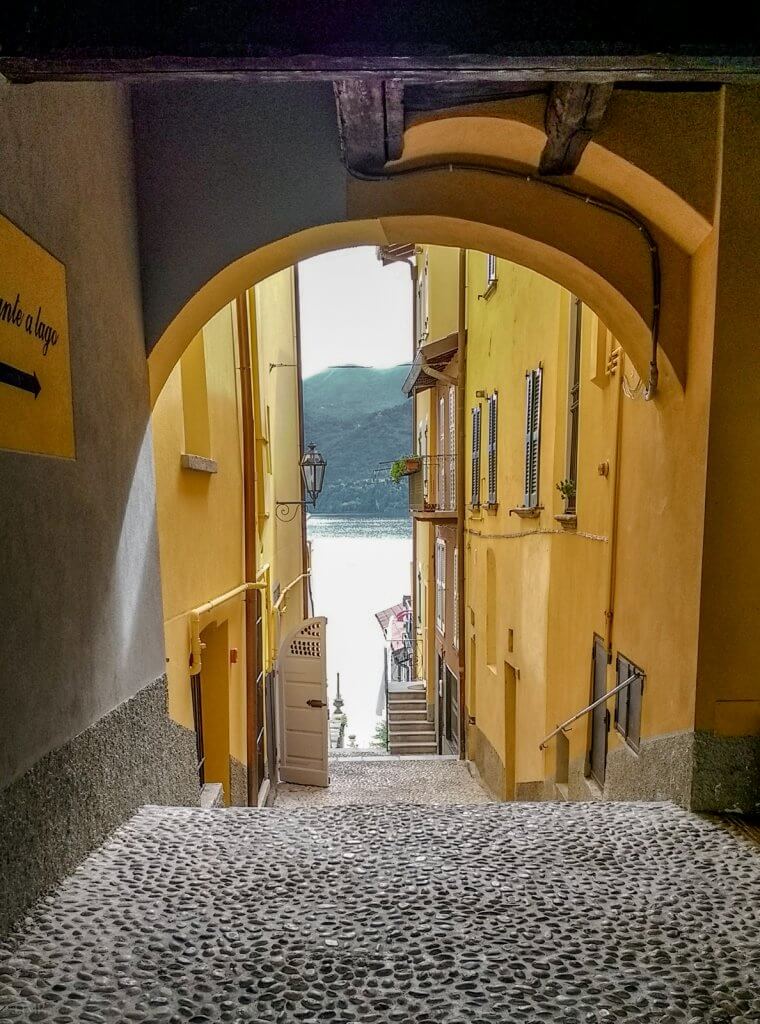 After you exit the ferry, take a right and walk along the promenade where the arcaded walkway hugs the mountain and juts out over the lake. It's a beautiful and dramatic entrance to the town.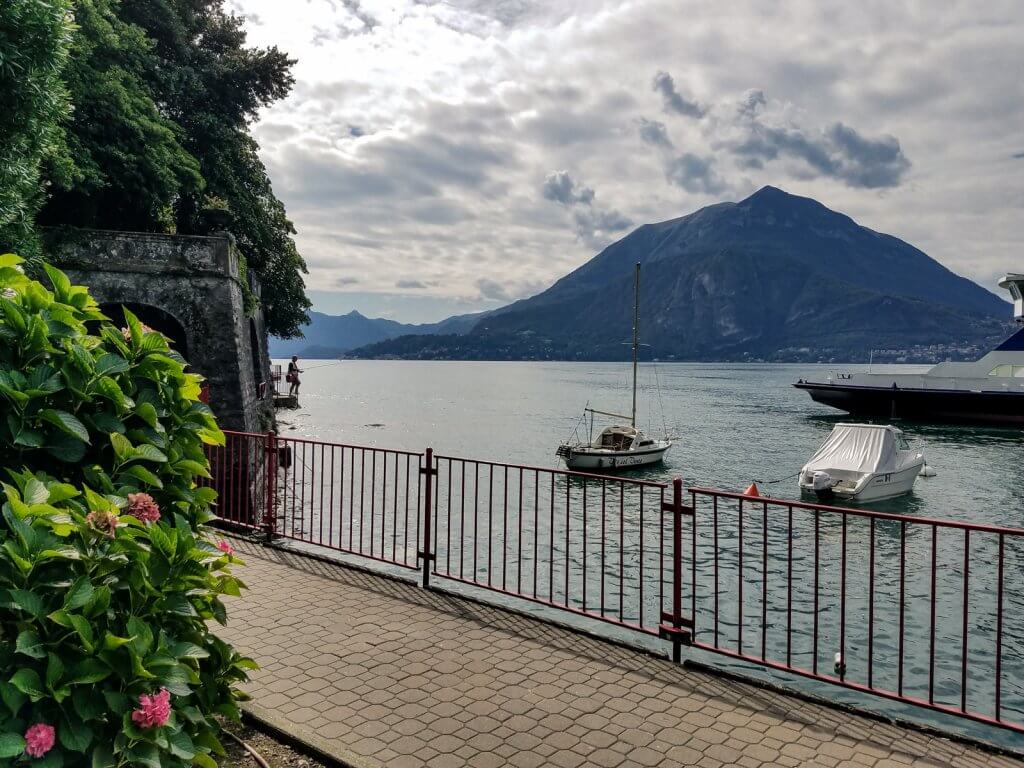 My Recommended Varenna Hotel:
Hotel du Lac Varenna
A 16-room boutique hotel right at the shoreline with a beautiful terrace and unobstructed views across the lake.
photo:booking.com

Recommended Varenna Restaurant:
Nilus Bar for the amazing view. It's a lovely terrace right at the water's edge, and the waitstaff were beyond helpful with a fellow traveler's food restrictions.


GETTING AROUND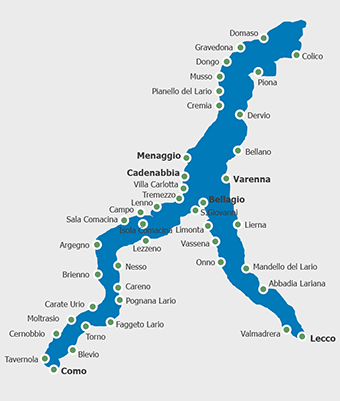 The ferry service on Lake Como rivals the best city public transportation, so it's easy and inexpensive to get around for day trips. Ferry routes and times are seasonal and have fewer options in the low season but operate year-round.
For a more personal experience, you can hire boats and guides for a private tour of Lake Como:
If you're visiting towns within a short distance along the same side of the lake, you can also get around by train. But, after all, you're on Lake Como, and it's beautiful, so I highly recommend using the ferry service even if you're only heading to the next town. Take the train some other time.


Click Here for ferry timetables and fares.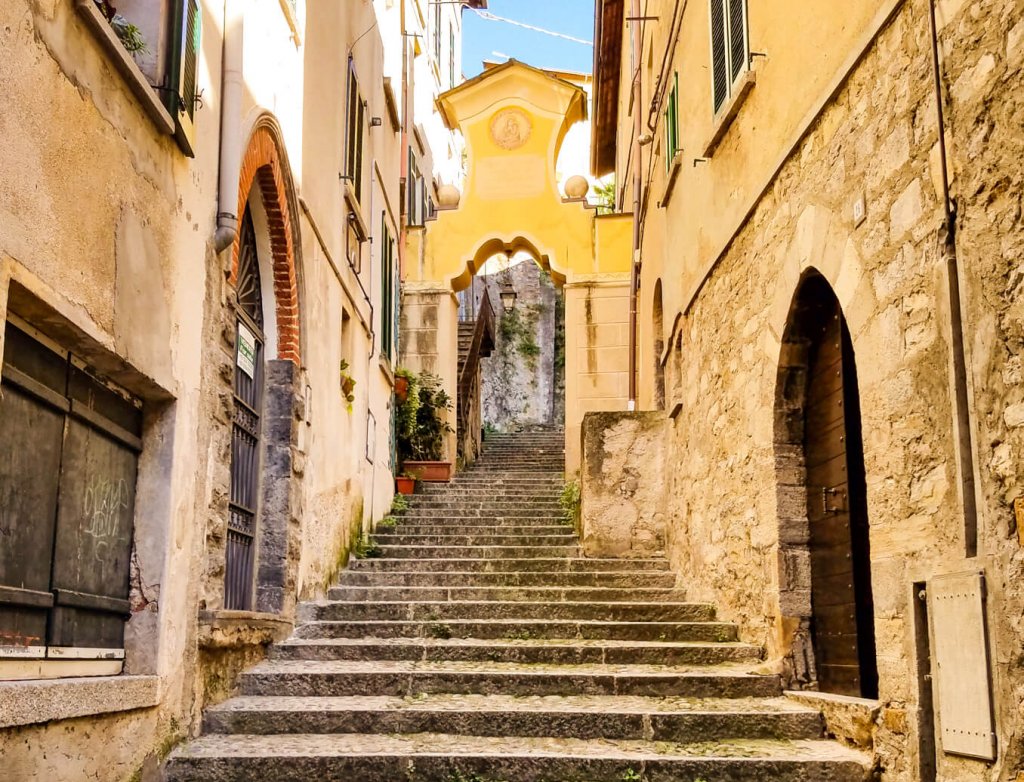 WHEN TO VISIT
Lake Como is best between April and September when the weather is warm. The summer months are best for enjoying water sports, but remember, the water is still chilly even in summer. The numerous villas and their gardens are best enjoyed in the spring and into the early summer when the flowers are at their peak bloom. On summer evenings, you might need a light sweater as the sun sets and the cool air settles in.
June through August is the high tourist season, so if you want to avoid crowds, head to Lake Como in May or September.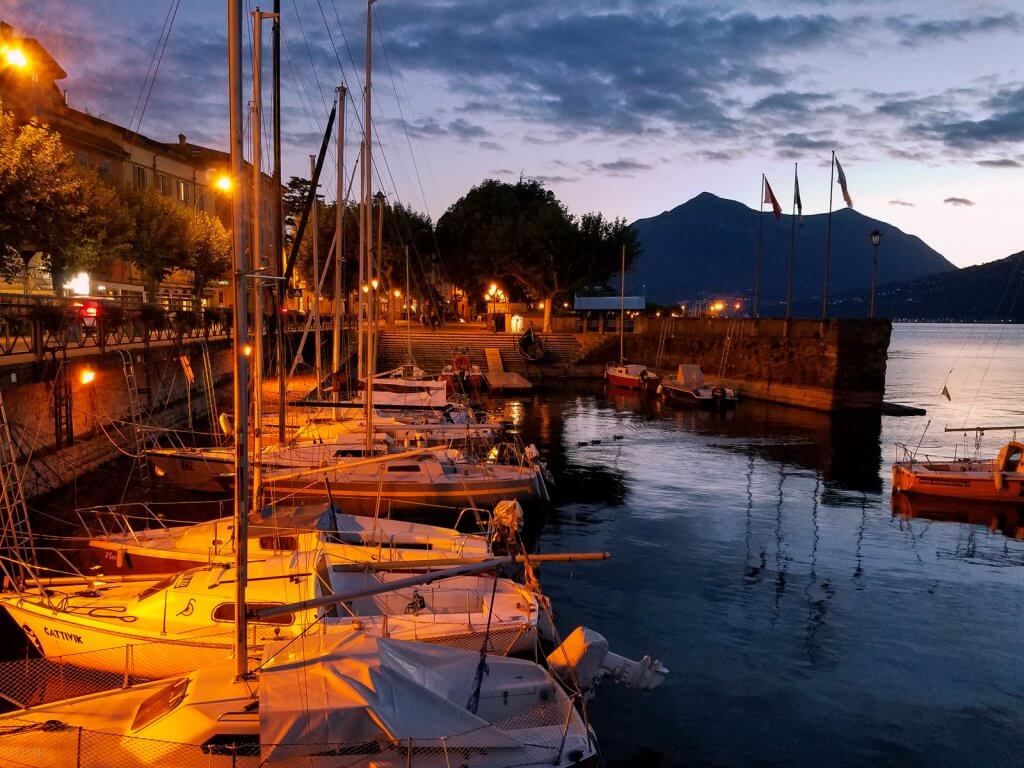 Lake Como's natural beauty and charming lakeside towns make it a dream destination.
Ready to book your Lake Como trip? Reach out and let's get started!
Sign up for the free email newsletter to get more travel tips.

« Vanillekipferl Recipe (German Crescent Cookies) | Italian Aperol Spritz Recipe »