__________
UPDATE SUMMER 2020:
I do not recommend traveling during a global pandemic, but if there is a legitimate need to travel, be aware of travel insurance requirements.
Most travel insurance policies and protection plans explicitly exclude coverage for pandemics and will not cover losses related to COVID-19. Don't purchase a policy to cover travel issues related to COVID-19 until you read through the coverage exclusions.
Additionally, several countries are now requiring visitors to have international health insurance and must present proof of coverage before they're allowed entry. Or, you may be required to purchase a government policy whether you have your own coverage or not.
The situation and requirements change quickly, so be sure to check with the country or countries you're visiting to know what's required.
__________
What's the quote? "Life is what happens while you're busy making other plans." The unexpected can happen when you least expect it and usually at the most inconvenient time. I was recently looking at a trip for us to take in the next month but hadn't booked anything yet because I was still weighing our options. And then I fractured my foot.
I'm happy that I hadn't booked our trip (bummed that I broke my foot), but this is a case where if I had purchased our travel, it would have been a relief to have travel insurance.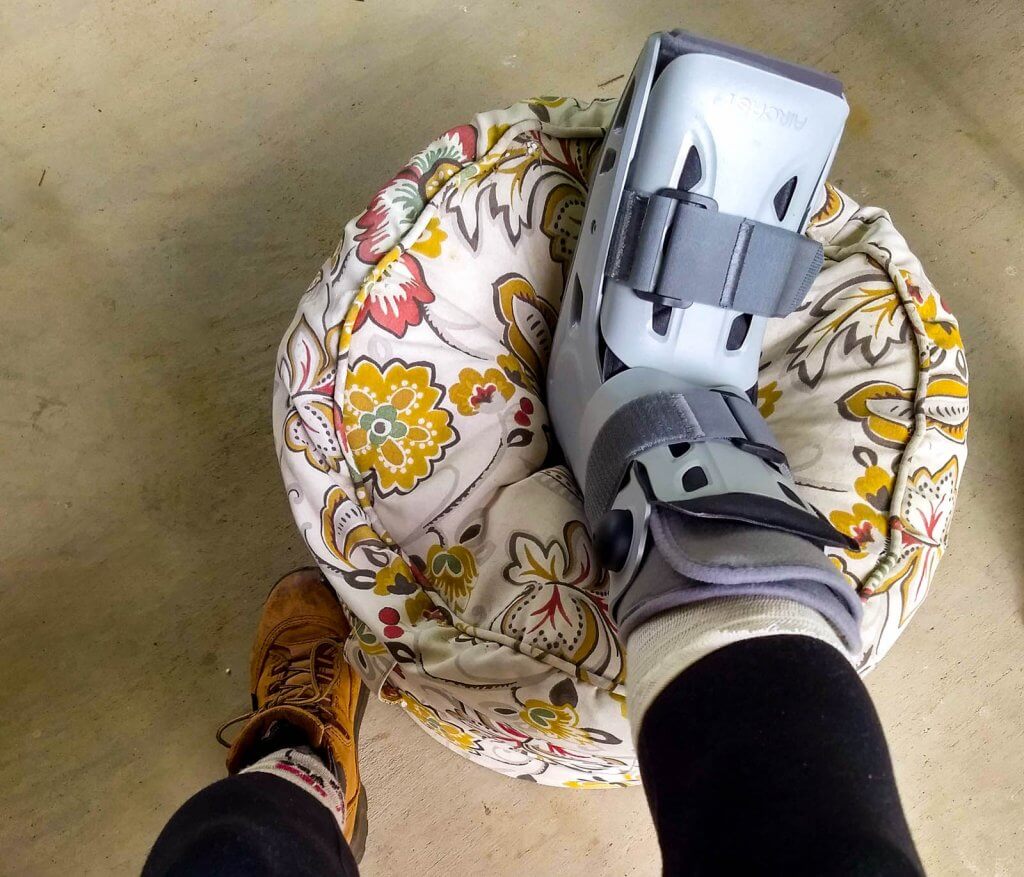 Do I need Travel Insurance?
Sometimes.
James and I have traveled often without purchasing travel insurance, but there are times when it makes a lot of sense. If you're young and healthy and your work and travel plans are flexible, you might skip trip insurance like we often have. But as we get older, as our health needs, the health of our family members, and unexpected work requirements become more of a concern, our need for travel insurance becomes more important.


WHEN TO BUY TRAVEL INSURANCE
---
✔︎
international trips when you pay a significant amount of money up front
✔︎
to cover medical emergencies
✔︎
cruises and escorted tours
The term 'Travel Insurance' might need some explanation because there are a few types of insurance coverage while you travel – rental car insurance, coverage for lost luggage or flight delays, medical insurance, cancellation insurance, and combinations of all of those.
The cost can vary significantly depending on the type of coverage you choose and, more importantly, your age. Yep, it's not your imagination; getting older does cost more. Expect a travel insurance policy to cost 5% to 10% of your total trip price, but you can also add on other benefits like 'Cancel for Any Reason' that will drastically increase the costs. If you're just looking to cover the basics, you'll find plenty of affordable options.

I'm not an insurance agent, so be sure to talk to your insurance provider to get more information and let them answer all of your questions. Always check the fine print to make sure you know what's covered and what isn't.
Medical Coverage
You may have health insurance in the US, but not all policies cover you when you're out of the country (or might only cover you in some countries, but not others). Check with your medical insurance to find out what's covered and what isn't. Remember, Medicare doesn't cover you outside of the US, but you can purchase a Medigap policy to cover emergencies when traveling. If your primary insurance does cover you, you still may want to add supplemental coverage for things your insurance doesn't cover.
You can purchase a primary or supplemental medical insurance policy for when you're traveling, but it's essential to read the fine print. If you have a health emergency while you're traveling, or worse, need evacuation, you'll want to know in advance what's covered and who to contact so that you can handle it with ease.
Even if you are covered, you may have to pay out-of-pocket for medical care and then submit documentation for reimbursement later. It's important to understand that travel insurance is for medical emergencies; it isn't a general medical insurance policy and won't cover preventative or elective medical care.
Trip-Cancellation
Not every traveler will choose to purchase trip insurance. James and I have gone without it many times. If we're booking flights with points or miles and reserving hotels with generous cancellation policies, then there isn't much to cover. But when spending thousands for flights, tour packages, and other upfront costs that are expensive (or impossible) to cancel, you want some peace of mind that if something goes wrong, you'll be reimbursed. If you happen to fracture your foot and have to cancel your trip at the last minute, for example. Or if your airline goes bankrupt and cancels all of their flights. Or if you have an immediate family member that gets sick and requires you to cancel your trip and stay home (be sure you're aware of pre-existing conditions restricting coverage). Compare plans across insurance providers and different plans offered by the same provider so that you know which reasons are covered and understand the definition of terms (for example, "immediate family member" and "family member" are not the same thing). Contact the insurance provider to ask any questions and to get clarification.


Trip Cancellation and Medical Insurance are the two types of coverage most folks are concerned about, but there are additional options that some policies offer.


Rental Car Collision Coverage
Check with your credit card provider first because you may have rental car coverage as one of your card benefits (as long as you use the credit card for the car rental). Some comprehensive travel insurance policies include rental car collision coverage or may offer it as an option.

Luggage Protection
Most airlines cover your checked luggage, but be sure to know the limits because there will be a cap and it might not be enough to cover expensive items. Check with your homeowners or renters insurance for coverage because your personal property might be covered for loss or theft when you travel. If your luggage is stolen, a travel insurance plan with baggage protection will help with replacing documents and getting reimbursed for eligible items. Again, check the fine print to know what's covered.

Evacuation Insurance
If you have a medical emergency, your regular medical insurance likely won't cover an evacuation, but evacuation insurance can cover the costs to get you to a medical facility or in some cases get you home. There are restrictions, of course, and you may not be covered if you're engaging in what would be considered high-risk activities. Many sports activities are considered high risk, so check for supplemental coverage if you plan on being adventurous — you know, having fun.


What are some examples of
High-Risk Activities?
---
Rock Climbing
Bungee Jumping
Sky Diving
Paragliding
Skiing & Snowboarding
Parasailing
Surfing

Cancel for Any Reason
You might find a policy that offers optional "cancel for any reason" coverage, but adding that coverage will be very expensive.
Comprehensive Travel Insurance
Usually, travel insurance will offer a package that covers all of the basics with the option to add on supplemental coverage for specific needs. When you get a quote for travel insurance, you'll receive a description of coverage so that you can see what's covered and compare policies. If you need coverage particular to your circumstances, check with the insurance provider.
Understand Travel Insurance Restrictions
Don't wait to purchase your travel insurance. There's usually a time limit that starts ticking as soon as you first put any money toward your trip (usually 7 – 14 days), and if you wait too long, you can't get coverage.
Make sure your tour company or airline is on the insurance company's list of covered suppliers. You'd be surprised at the number of suppliers excluded from coverage.
Travel insurance won't cover your losses in cases of foreseeable events. If you purchase insurance after a threat is already identified, you won't be covered. If there's a hurricane warning issued for a Caribbean island and you go ahead and book your trip to that island, and then you have to cancel your trip, you won't be covered because it would fall under a foreseeable event.
Check for labor strikes before you book your trip because your travel insurance may not cover delays or cancellations if you purchase your ticket after a labor strike is announced. It's especially important to check for labor strikes when you're traveling to Europe because they happen often. (I'm looking at you, France.)


Prepare for the unforeseen and unexpected because even with all of the ways to recoup your travel funds in the event of cancellations and delays and medical emergencies, you still might have out-of-pocket expenses and may need to claim a refund at a later date. Make sure you have funds available to extend your stay or purchase a last-minute ticket to get you home, and then start working on receiving compensation. Also, make sure you keep receipts, police reports, and all related documentation because you'll need it to file a claim.


Recommended Travel Insurance Providers
To compare several insurance plans, check out:
If you travel often, look into annual plans or multi-trip policies.


When you invest thousands into your dream vacation, you want to make sure it's protected, but it's essential to compare policies and know the restrictions and requirements. There are many ways that your travel plans can go wrong, but there are even more ways that your trip can go right and be the travel experience you've always dreamed of having.
« European Plug Adapters | Review Your Credit Card Travel Protections »