Thanksgiving in Provence
While we were planning our one week in Provence trip and narrowing down our itinerary, we decided to include an overnight stay in Aix-en-Provence. I'm so happy that we made this stop! Aix is a vibrant town that was such a difference compared to our time in quiet L'Isle-sur-la-Sorgue.
Aix is a town for wandering through cobblestone alleys, and the winding streets are perfect for getting lost in this bustling city. The cafe culture in Aix is impressive, and whether tucked away in small squares or along the expansive Cours Mirabeau boulevard, you're never more than a few steps from a lovely cafe.
Aix-en-Provence is known as The City of 1000 Fountains, and you'll find them large and small across the city. You'll find them all over the city whether they're the grand centerpiece of a square, or small and tucked away, or green with moss and fern-covered.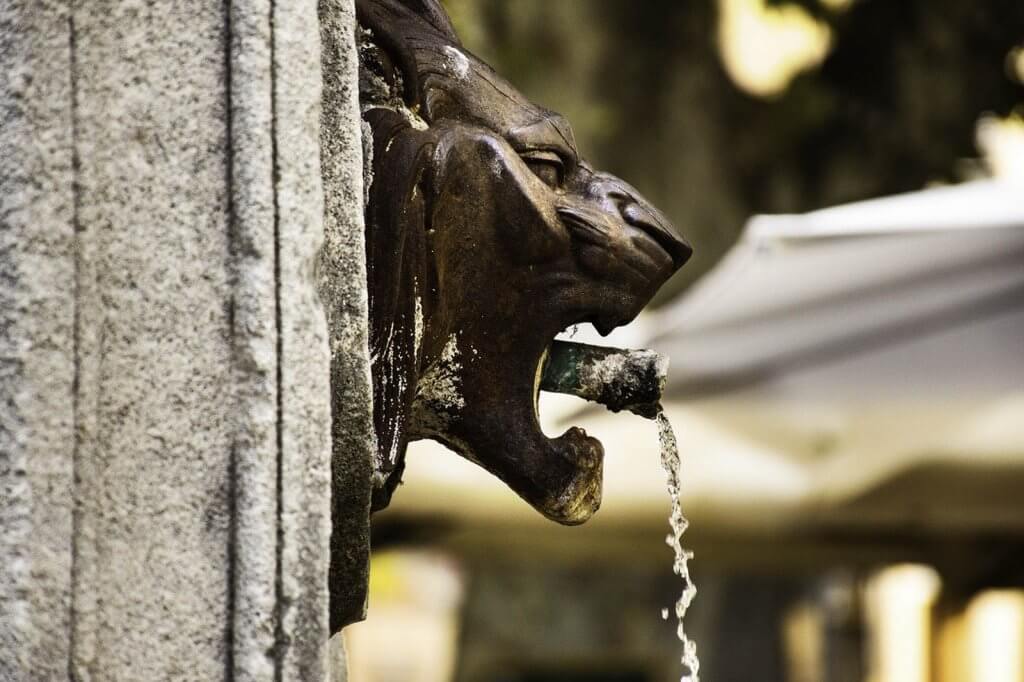 The great 19th-century French artist Paul Cézanne was born in Aix-en-Provence and used the city and surrounding countryside in many of his paintings. You can find several of his works at The Musée Granet or take a walking tour discover important landmarks marked with a "C". Follow this map for a walking tour 'In the steps of Cézanne'.

Aix-en-Provence Food and Wine
Starting in late November, the Christmas market opens along the full length of Cours Mirabeau, the tree-lined main thoroughfare of Aix. Filled with stalls selling gourmet treats and festive Christmas crafts, a holiday market is a wonderful way to get into the holiday spirit. The festive atmosphere of a European Christmas market with the smell of roasting chestnuts, warm crepes, and sweet treats is magical. The warm mulled wine certainly helps, too.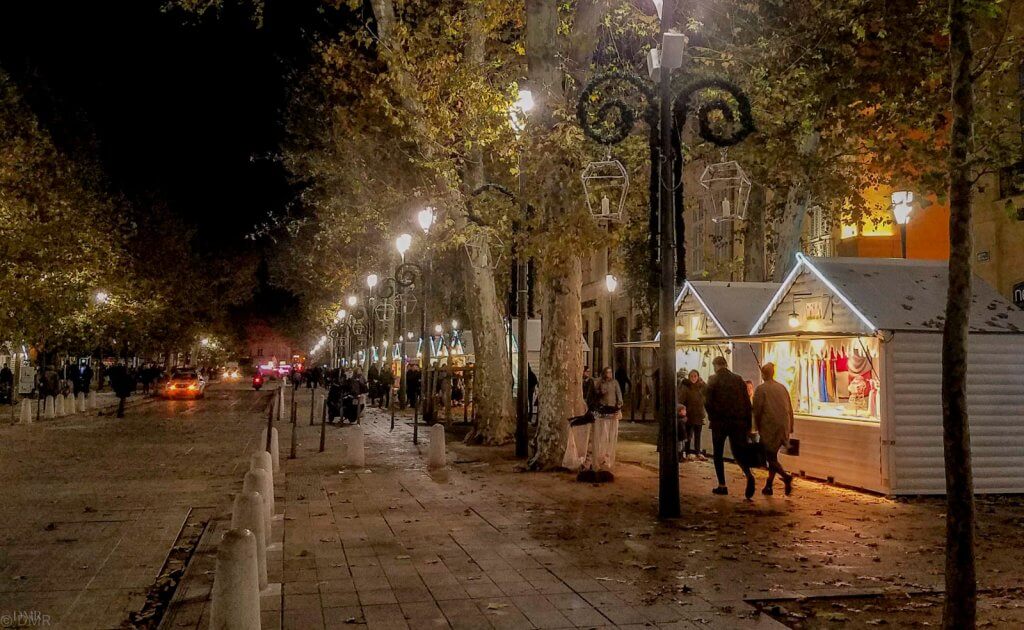 Along the other side of the Cours Mirabeau boulevard, you'll find plenty of shopping, bars, and, of course, cafes. Nino Café, with its quintessentially French wicker chairs and marble top tables, is the perfect spot to take a break for a drink.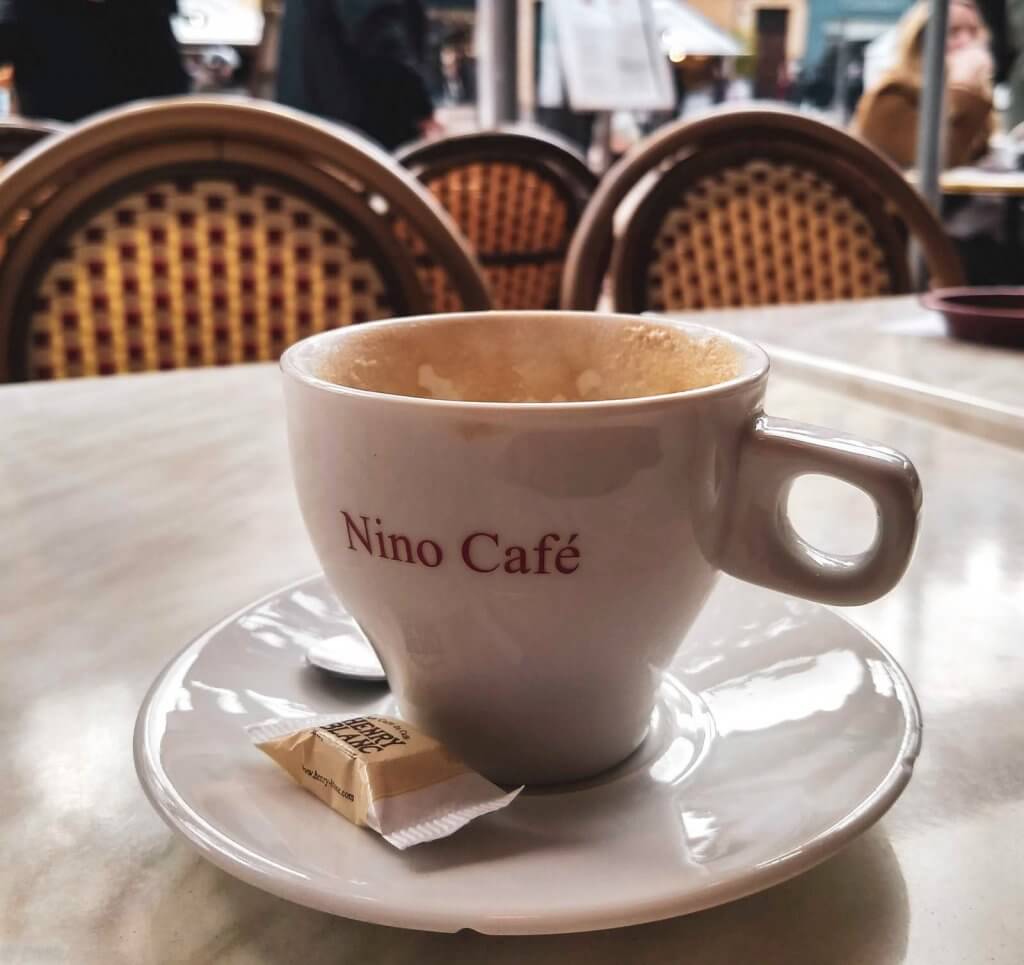 For cheese lovers, don't miss the Fromagerie du passage for all things cheese. You can purchase your cheese, wine, and other gourmet treats To Go in the shop on the ground floor, or venture to the roof terrace and enjoy the chef tasting cheese boards.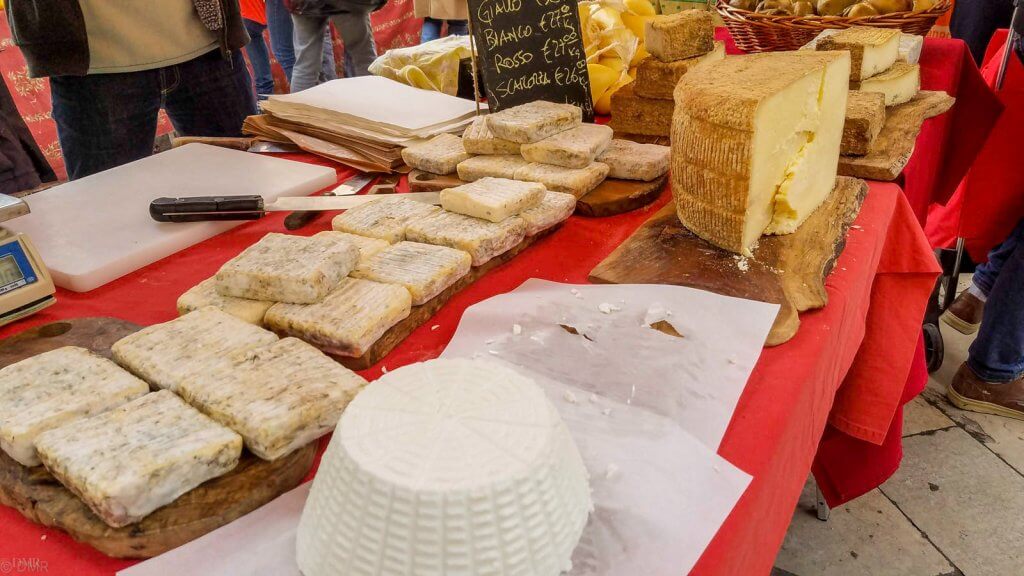 We were on the hunt for a specific regional dish called Daube, basically a roast beef, but, you know, French. During our wander through the city, we kept an eye out for Daube listed on restaurant menus and found one not too far into our wandering at Le Petit Verdot a small, cozy restaurant in the center of Aix. The small interior of this wine bar with traditional Provençal cuisine is comfortable and casual and encourages you to linger over wine and delicious food. We started with the beef bone marrow (because we can never pass up that cholesterol and fat-laden treat), and moved into simply prepared fresh local mushrooms, and then the traditional daube. And wine. Lots of wine.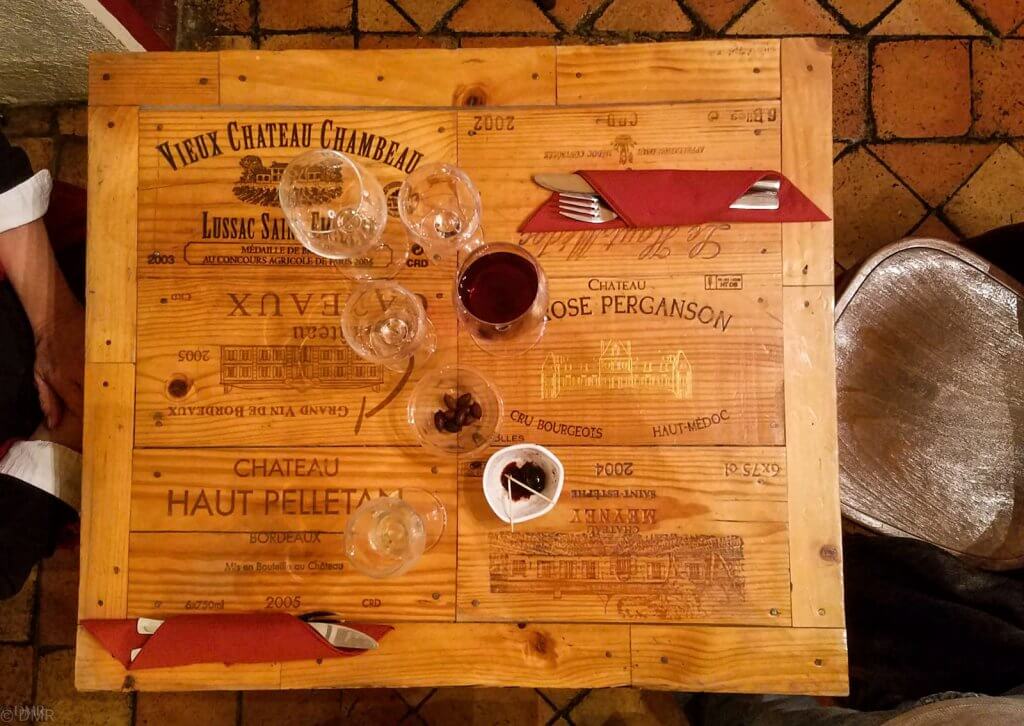 Our fantastic meal at Le Petit Verdot was reasonably priced, and an excellent example that gourmet cuisine doesn't need to be complicated.

Le Petit Verdot
7 Rue d'Entrecasteaux, 13100 Aix-en-Provence, France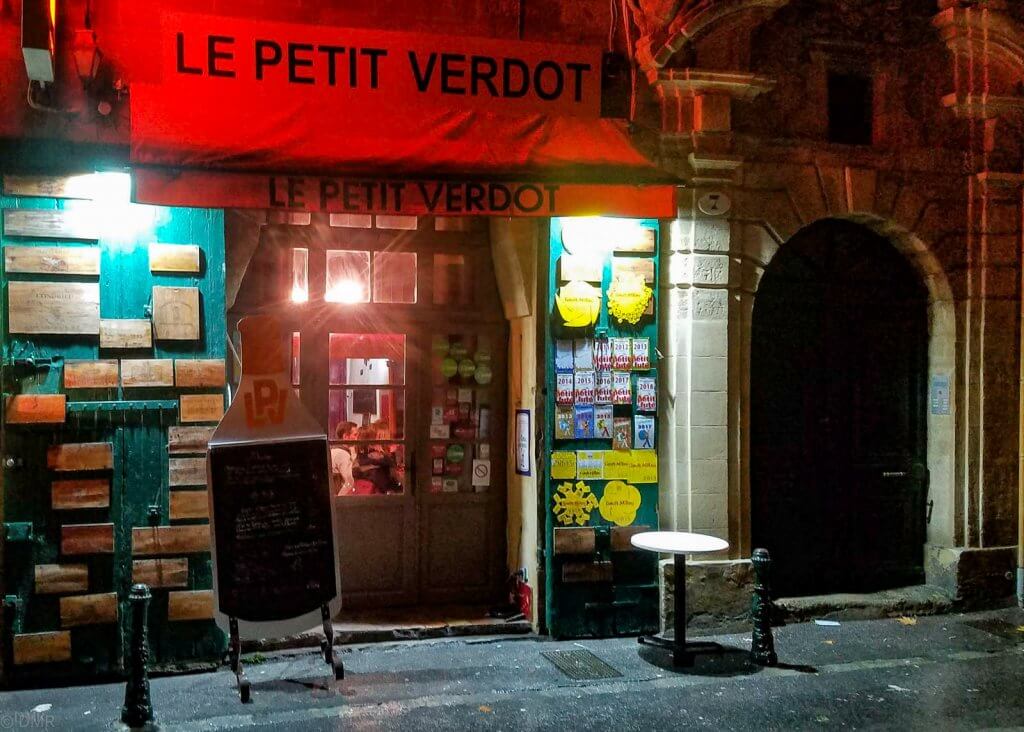 A morning market had set up in one of the many squares, and one of our great joys is spending some leisurely time admiring the fresh produce, buying a few crafts, and enjoying a snack at a European weekend market. A colleague was also in Aix that same day, so we met for an early lunch.
While we ate and sat with our wine and chatting, we watched the sunny square transform from a produce market into one large cafe space. The square filled up with tables and umbrellas, clattering tableware, a low hum of conversations, and waitstaff performing dance-like service as they wound their way through the maze of chairs. I so wished that we could have stayed longer.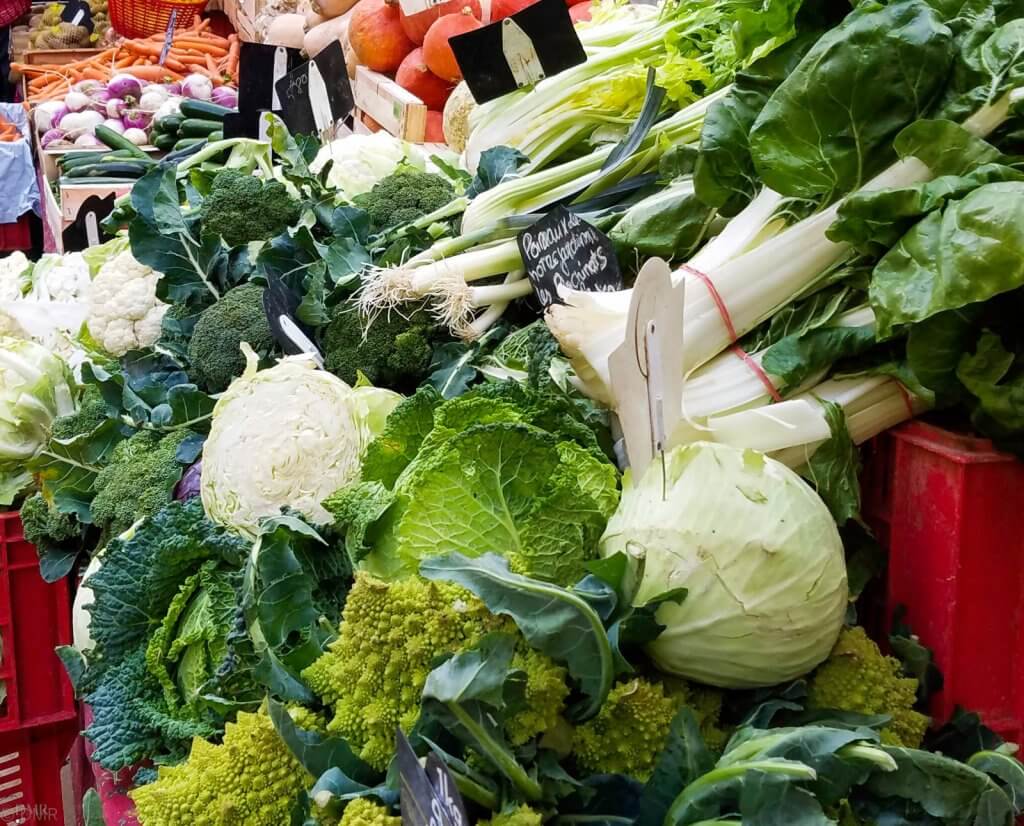 Our one-day visit to Aix was too short, and I'm looking forward to getting back and exploring its narrow winding streets and alleys in the city center. Aix en Provence has an impressive cafe culture, and we didn't have near enough time to take in the relaxing atmosphere of simply enjoying coffee and wine and watching the world go by. So we've added Aix to our list of places to return. (That "To Return" list is getting very long.)
Where to Stay in Aix-en-Provence
I recommend staying in the city center, but parking can be a challenge.
Hôtel de France is right in the heart of the city within the pedestrian zone. With bars, restaurants, and cafes right next door, it's an easy choice. Some of the rooms are small, but you won't be in there much anyway.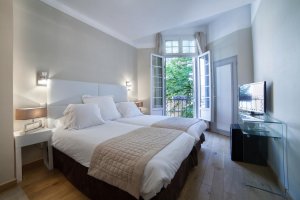 Aix en Provence is under an hour by train from Marseille central station, or by car or bus. While it makes for an easy day trip from Marseille, I highly recommend staying in Aix en Provence for a night or two. Give yourself plenty of time to enjoy the relaxing cafes and don't rush through this beautiful city. With our 24 hours over, we said farewell to Aix-en-Provence and were on our way to Marseille.

Read More About Provence
« L'Isle-sur-la-Sorgue Travel Guide | 36 Hours in Marseille, France »