Thanksgiving in Provence
When we decided to jump on $466 roundtrip airfare to Marseille and spend a week in Provence for Thanksgiving, I knew I needed to find a home base so that we could settle in and take day trips. We wanted to stay in a charming small town, but it needed to be big enough for shops and restaurants to be open in the low tourist season. It was challenging to decide which charming Provence village to settle into because they all have distinctive qualities and unique reasons for a visit. Since I had a list and a map of places I wanted to visit, I chose L'Isle-sur-la-Sorgue for its central location for our day trips.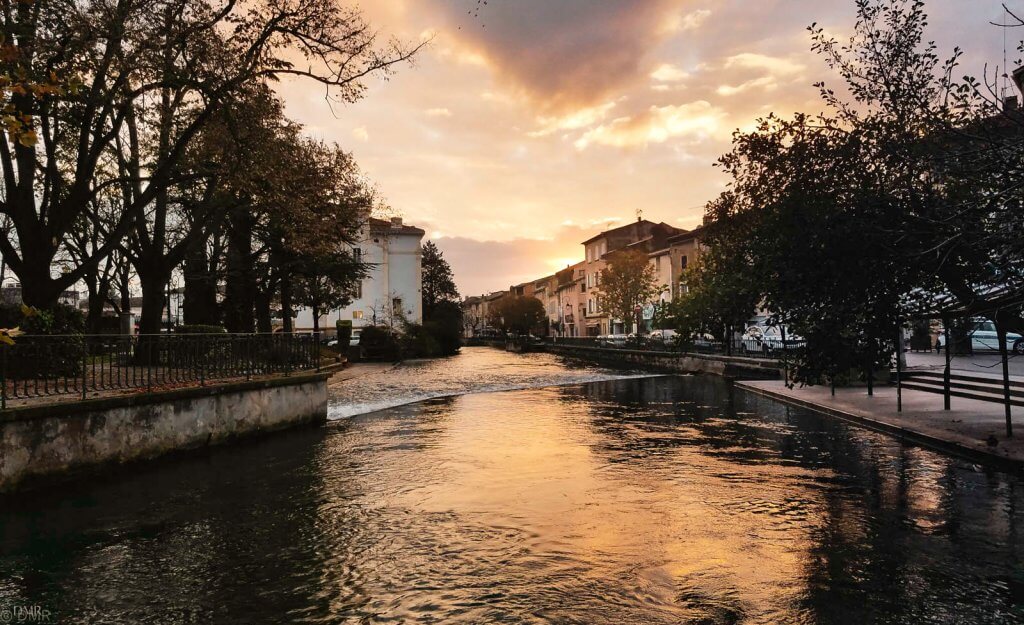 From a home base in L'Isle-sur-la-Sorgue, you can venture into Provence and explore hilltop villages, vineyards, and olive groves.

Read more about the 5 Hilltop Villages You Shouldn't Miss.

L'Isle sur la Sorgue is a town in the heart of Provence and is known as the antique capital with its many shops and galleries. There are more than 250 antique, decor, and art shops, and each April and August, 200 additional exhibitors arrive for the International Art and Antique Fair. So, if you're trying to avoid crowds, be sure to check the dates of the fair before you book your stay. Of course, if you want to be in the middle of the shopping action and the fair is on your list of 'Must Do' for your Provence itinerary, be sure to plan far enough in advance to find hotel availability. Outside of the large annual fairs, the lively weekly Sunday and Thursday markets are great for shopping for unique finds. And even if you're not there on Sunday or Thursday, the whole town is filled with plenty of shops to keep the antique hunter happy.
The historic waterwheels along the Sorgue River, once a necessary technology for commerce, are now lovely relics that add to the charm.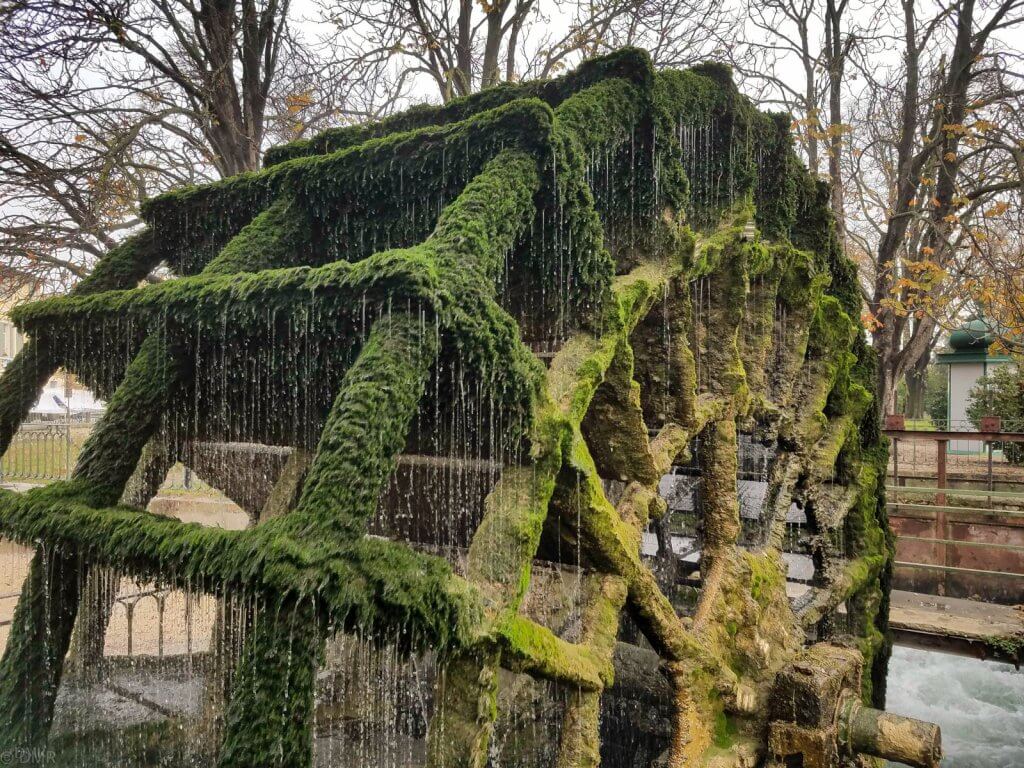 November is a quiet travel time for Provence, and while it was nice that it felt as though we had the place to ourselves, many businesses closed for the low season. We didn't have to fight the high-season crowds, and driving around on the small, winding roads was easy because we weren't playing games of chicken with big tour buses. But we ran into the opposite issue of closed restaurants and shops with reduced hours. That was fine with us, though, because we were there to relax, and the autumn season in Provence gave us exactly what we needed.
L'Isle-sur-la-Sorgue Recommended Hotel
We rarely spend much time in our hotel because we're out exploring, but sometimes the hotel is so good that it becomes one of the best parts of the travel experience. That happened for us here, and I highly recommend the lovely Grand Hôtel Henri in L'Isle-sur-la-Sorgue for your visit to Provence. We chose the hotel based on its location, the on-site parking, and reviews, but fell in love with its elegance and the staff's phenomenal customer service. The hotel is stunning! They've managed to create a very sophisticated space that's also cozy and welcoming. It feels classy, not stuffy. It's a perfect example of casual French elegance.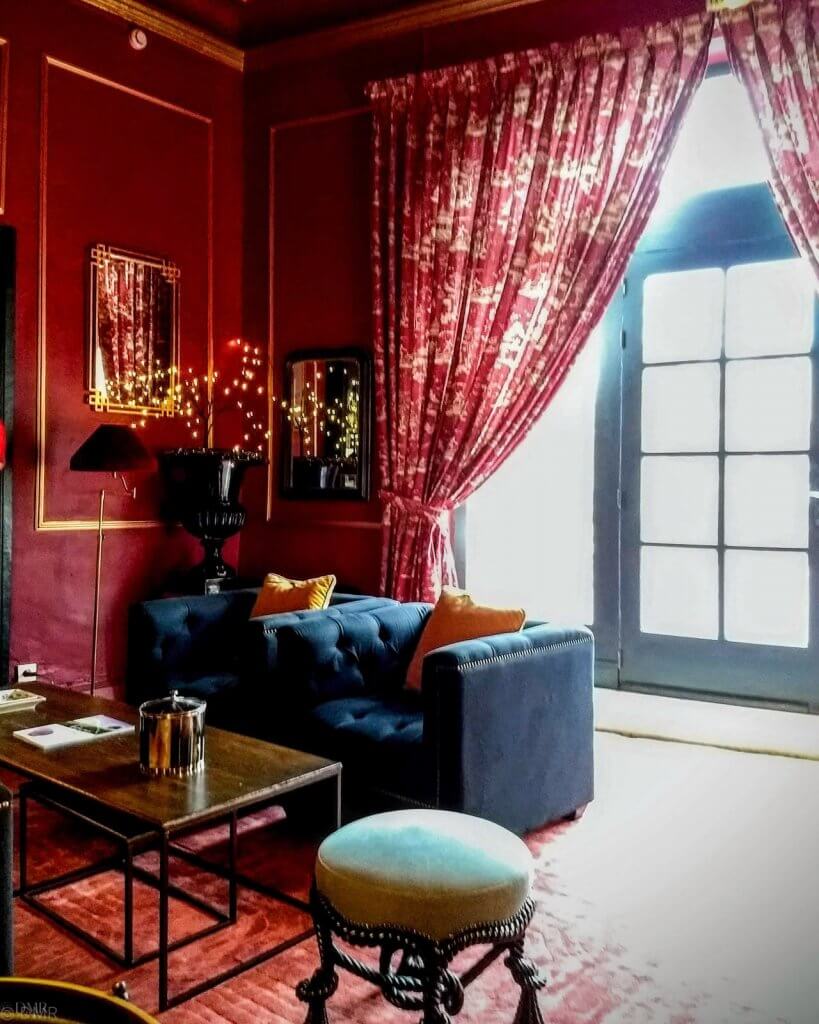 There are two areas of the hotel: the ground-level rooms that are accessed adjacent to the parking area and the main historical building rooms. The main building doesn't have an elevator, so choose a ground-level Classic Double room if you have trouble with stairs.
Our room was in the main building on the second floor, up the impressive marble staircase. It felt like the whole hotel was built around those magnificent marble stairs. The large hotel room is much more spacious than your typical European hotel room, and the French door windows give you a view of the river and town.
Getting modern facilities into an old building while maintaining the character can be difficult, so the room layout was a little unusual. The toilet closet was on one side of the room, and the bath and sink were across the room on the other side. The bathtub doesn't have a showerhead for standing, but rather a hand-held shower wand that was a little cumbersome and made bathing an event instead of a quick in-and-out. Having a warm, plush robe to snuggle into was a nice touch.
And oh, my, the bed. This bed was one of the most comfortable we've had in our travels, and it was huge!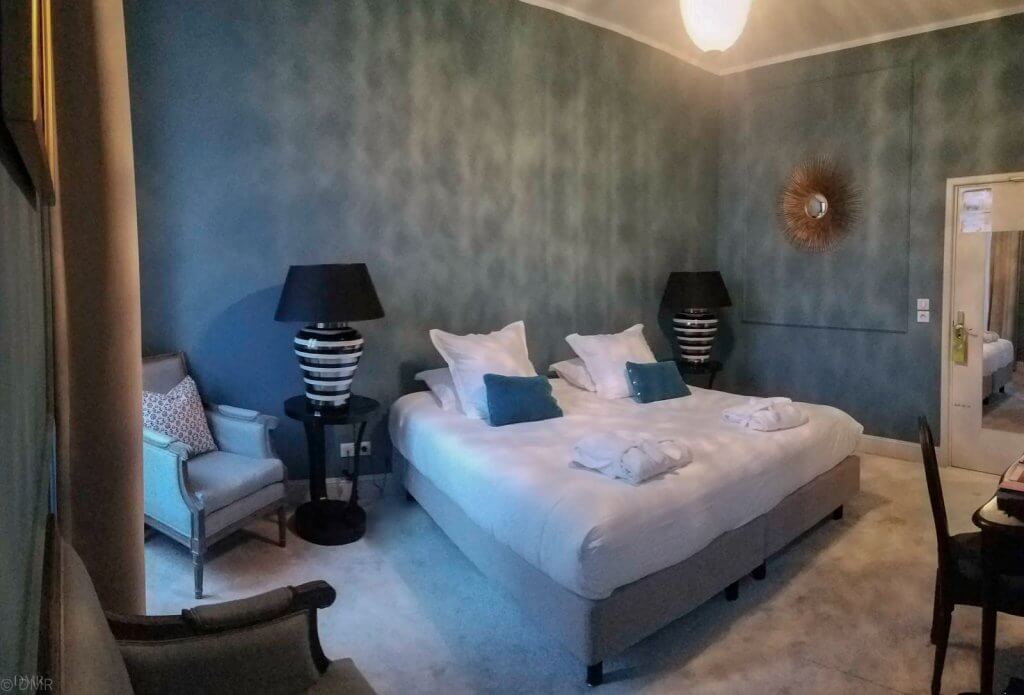 The hotel restaurant is well-reviewed, so we decided to give it a try for lunch. Like most in the area, the menu had three courses – a starter, a main, a dessert – and included a glass of wine and coffee. It was delicious! Each course used fresh, seasonal ingredients and was presented beautifully. Truffle butter, foie gras, truffle foam… I was in heaven. This lunch was a bit fancier than what we would generally choose for midday, and it is pricy but so worth it for a taste of gourmet Provence.
The best of Grand Hôtel Henri is undoubtedly the staff. We received a warm welcome, and everyone was incredibly friendly throughout our stay. The front desk staff went beyond their duties and helped us through a phone conversation with our rental car agency because we have zero French language skills. From check-in to check-out, dining to housekeeping, the staff are extraordinary.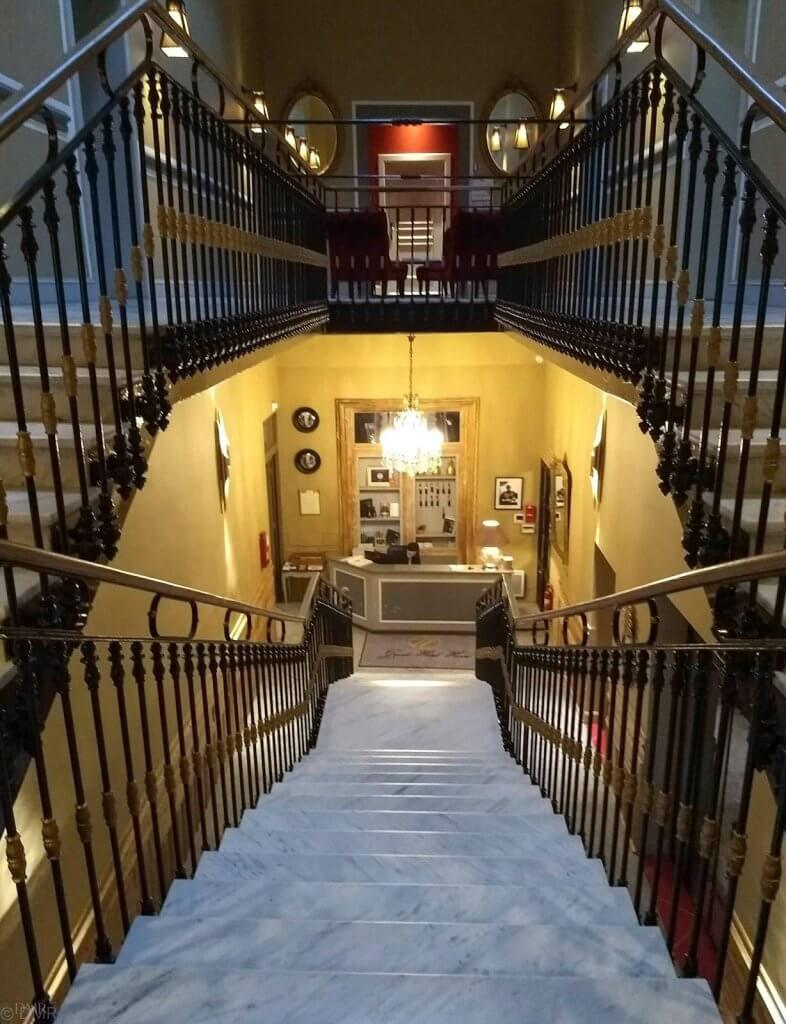 Grand Hôtel Henri
1 Cours René Char, 84800 L'Isle-sur-la-Sorgue, France
L'Isle-sur-la-Sorgue Restaurant Recommendations
If you choose to go in high season when there are more visitors, make restaurant reservations. Restaurants open around 7 pm, and your table is yours for the evening to enjoy a leisurely meal, which means tables don't turn over.
Le Petit Henri
— elegant hotel restaurant with a set menu with a large outdoor terrace open in good weather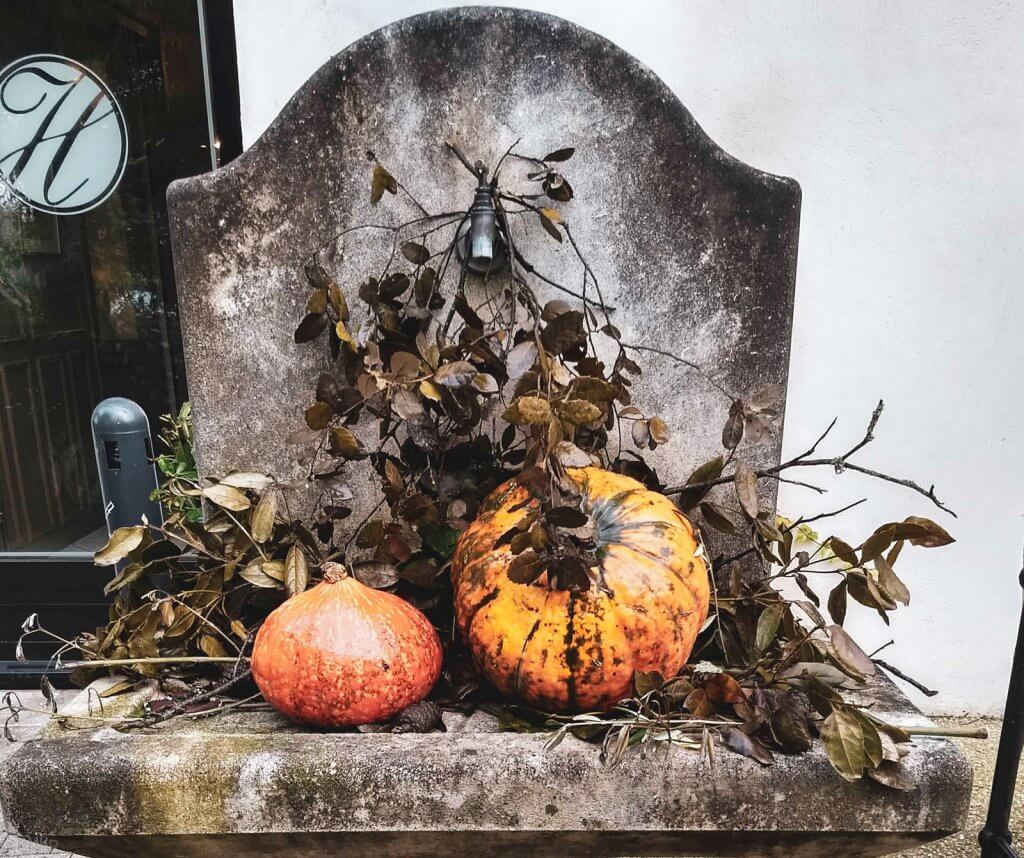 17 Place aux Vins
— A large selection of wine by the glass with small plate specialties for casual snacking and dining. One of the late-night spots in L'Isle-sur-la-Sorgue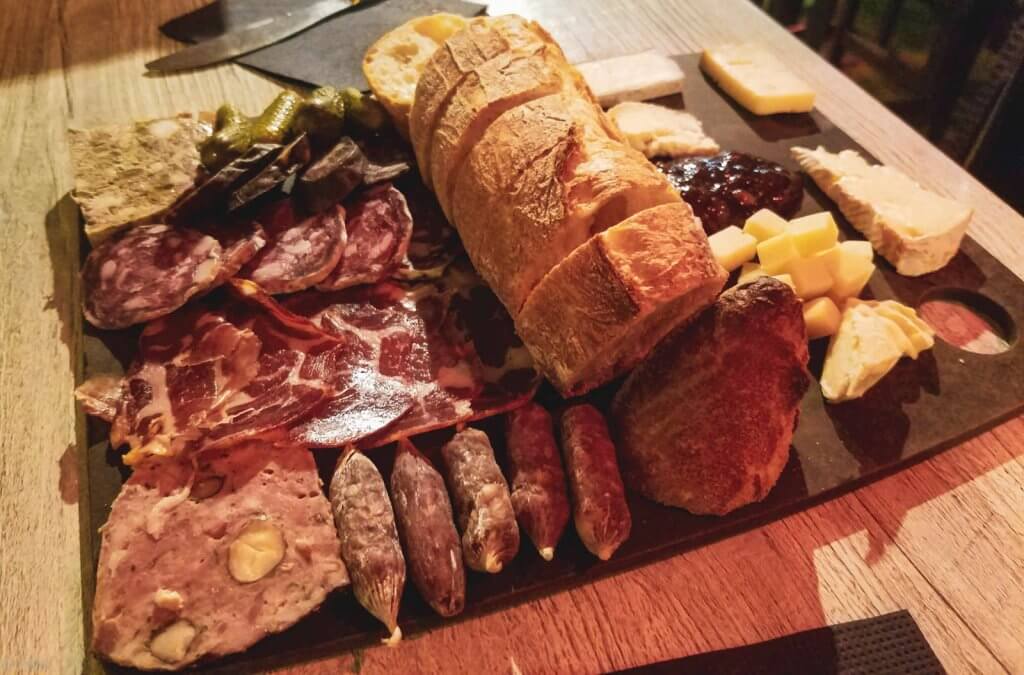 La Balade des Saveurs
— Reasonably priced, coursed menu of gourmet Provençal seasonal cuisine, located beside the Sorgue River *reservations needed*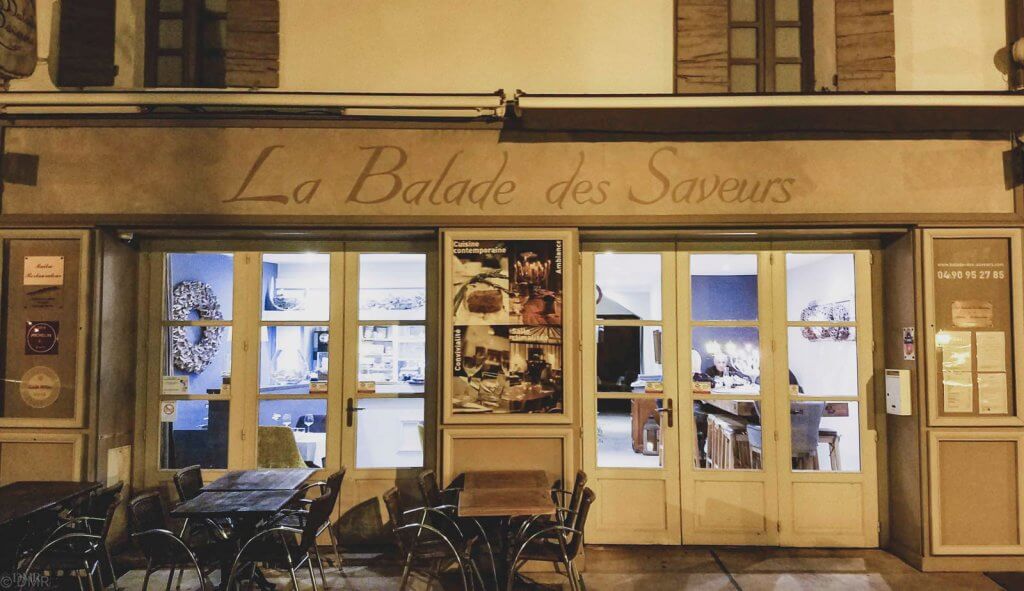 Patisserie Jouvaud
— an outstanding assortment of pastries and good coffee only a short walk from Grand Hôtel Henri. They open a little late for breakfast, but it makes a delicious mid-morning snack.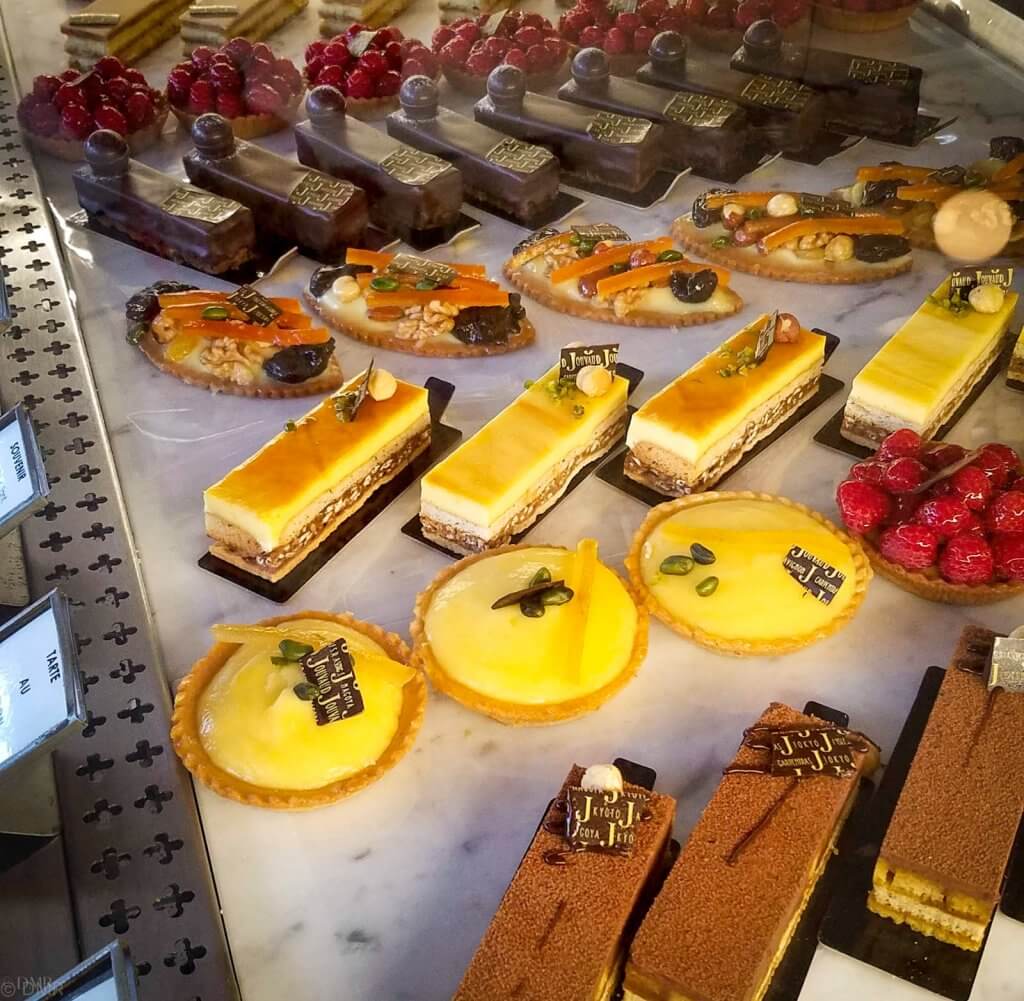 Chez Stéphane
— Probably our favorite find in L'Isle-sur-la-Sorgue. Chez Stéphane is a lovely little shop that oozes Provençal charm. This small market has wines and cheese To Go, or you can sit and enjoy selected cheese boards and wine tastings.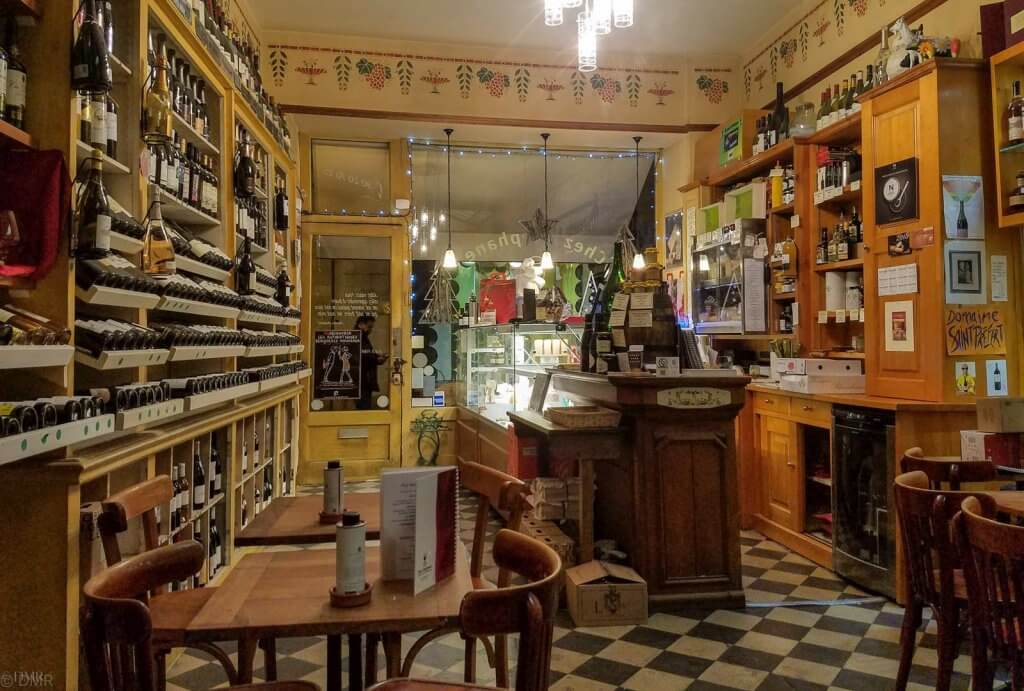 After a relaxing three days in L'Isle-sur-la-Sorgue, we moved on to a gem of Provence, Aix-en-Provence, and then on to surprising Marseille.

Read More About Provence
L'Isle-sur-la-Sorgue Map
« One Week In Provence, France | 24 Hours in Aix-en-Provence »