Marseille Travel Guide
Thanksgiving in Provence
When we arrived, the first thing that struck me about Marseille was the people — a beautiful collection of cultures and diversity. France's second-largest city is wonderfully genuine with a varied mix of urban character and ancient history. A port center since before 600 BC, now the old city port, Le Vieux Port, is ringed with restaurants, hotels, bars, and nightlife.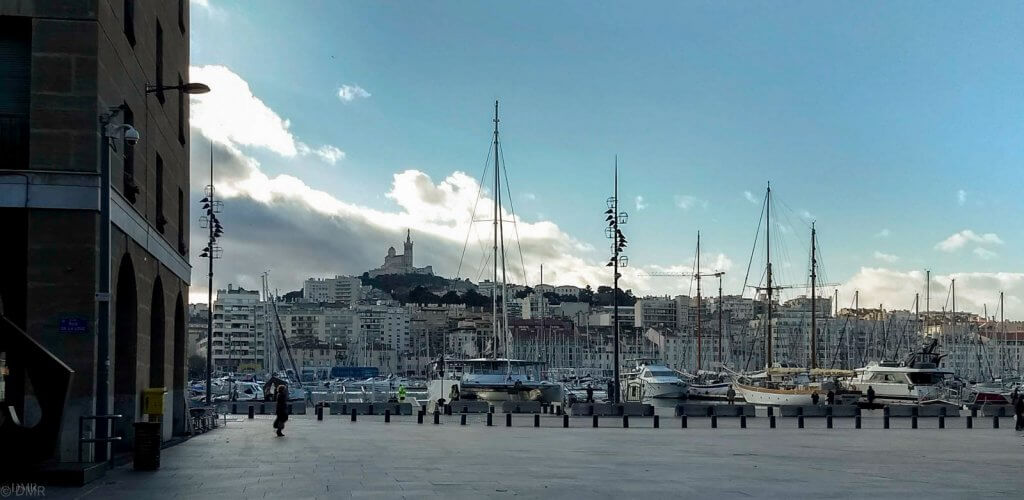 Marseille's tourist highlights are worth a visit.
There are plenty of sights to see in Marseille, and you should certainly make a point to discover as many as you can, but if your time is limited these are my top 3.
1.
Hike up the thigh-burning steps of the catholic basilica Notre-Dame de la Garde and marvel at its beautifully gilded interior. From the exterior, you'll get an excellent panoramic view high above the city.
A great way to get there is to use the hop-on-hop-off Colorbus with its open-air upper deck to get an easy tour of the city.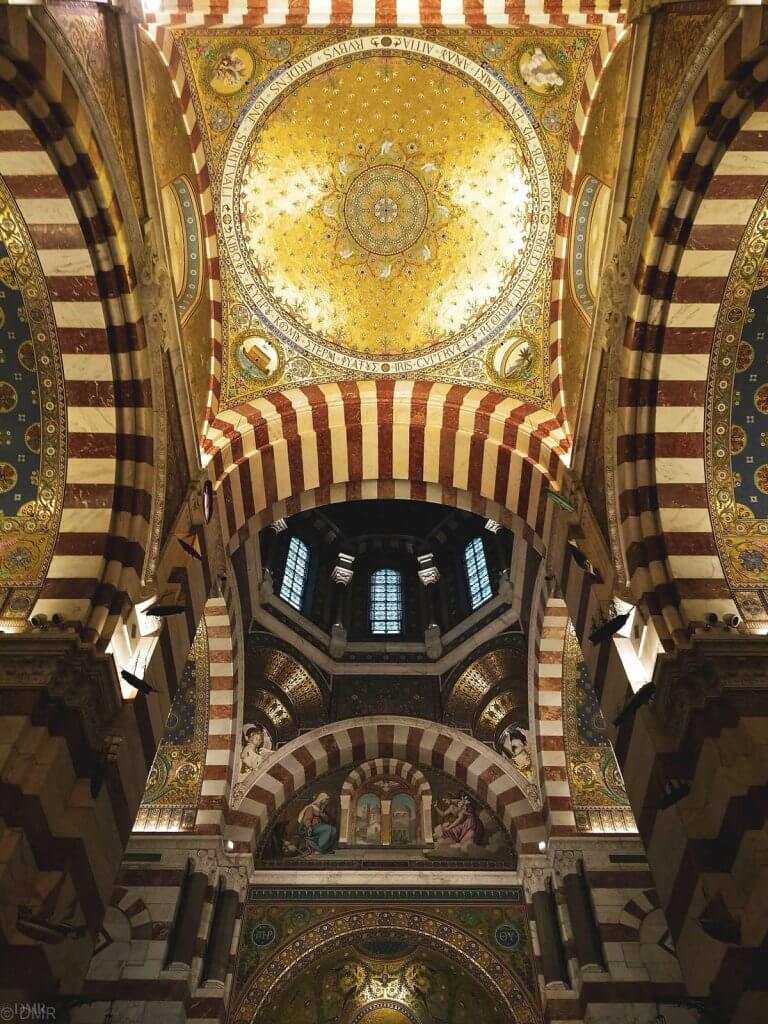 2.
Visit the opulent neo-Byzantine Cathédrale La Major along the waterfront. Although the religious site dates from the 4th century, the current structure was built in the 19th century and is one of the largest cathedrals in France. The architecture is stunning and the mosaic tiles are beautifully intricate. Look up to take in the majesty of the building, look down to appreciate the details.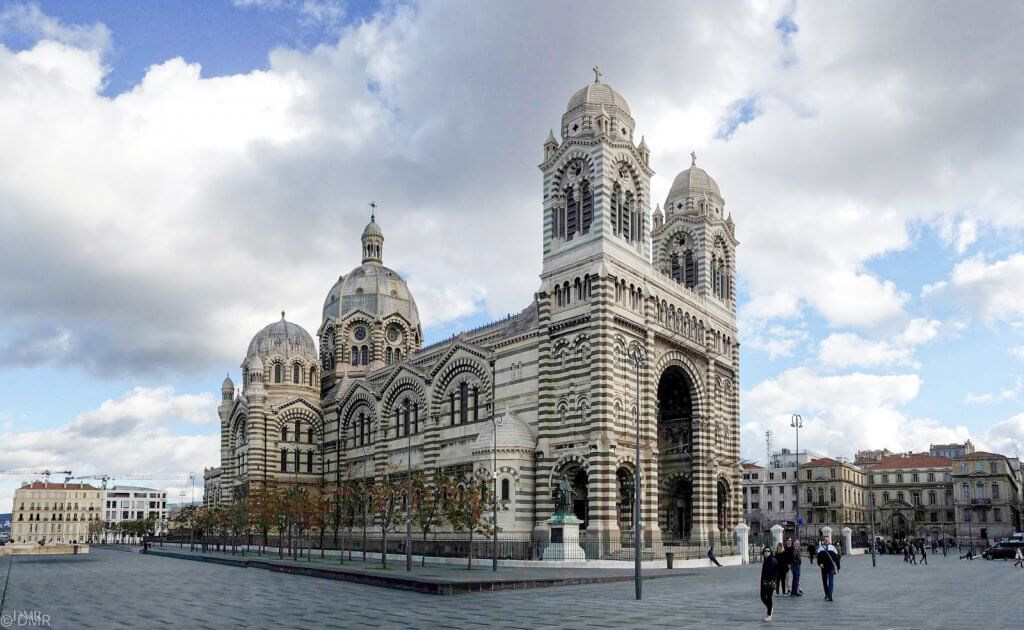 3.
Near the cathedral, walk to the impressive fortification, Fort Saint-Jean, protecting the Marseille old port since 1660. The site has been occupied since antiquity, and the fortress now stands as an imposing entrance to the Vieux Port.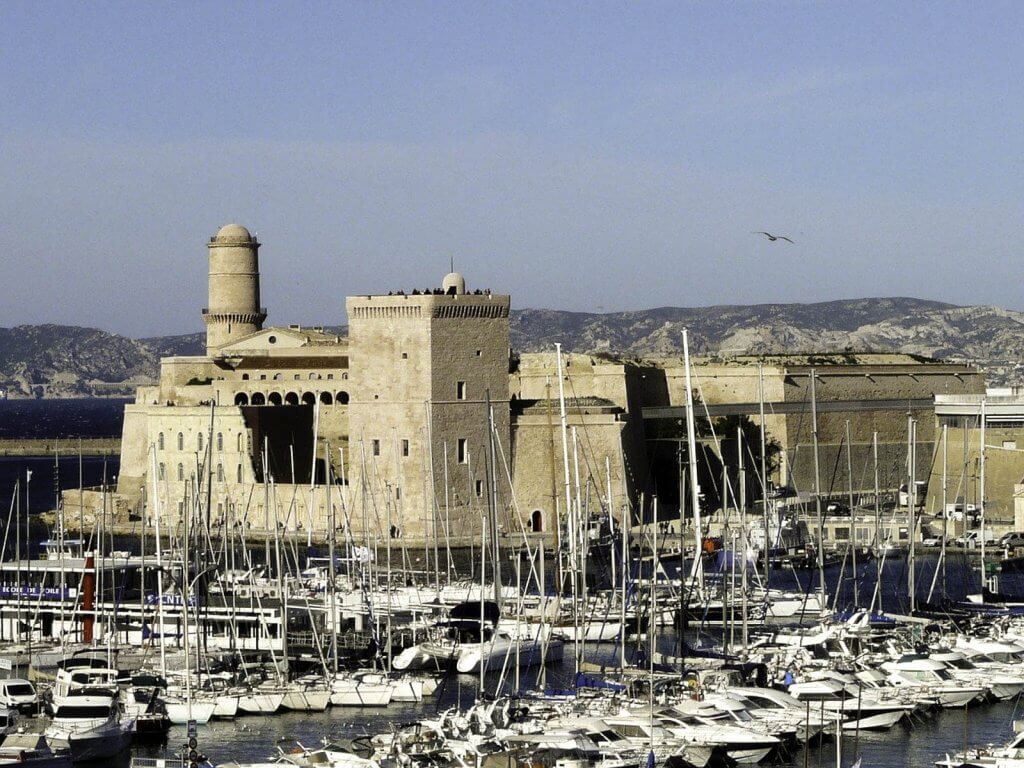 Marseille Parking Tip:
You won't need a rental car during your stay in Marseille, so either return the rental once you arrive in Marseille or wait to pick it up once you're heading out on your Provence adventure. If you absolutely must park, there are several Indigo parking garages around the Vieux Port area for around €20 per day.
Marseille is a city to wander on foot.

North of Vieux Port, in the old city, wind your way through narrow streets and alleys. Le Panier, in the 2nd Arrondissement, has a bohemian-village-feel and you'll forget that you're in France's second-largest city. Filled with street art, and cafes, tiny artisan shops, and steep streets, this area is perfect for shopping for a unique piece of art, then finding a cozy outdoor cafe and enjoying a pastis (or two).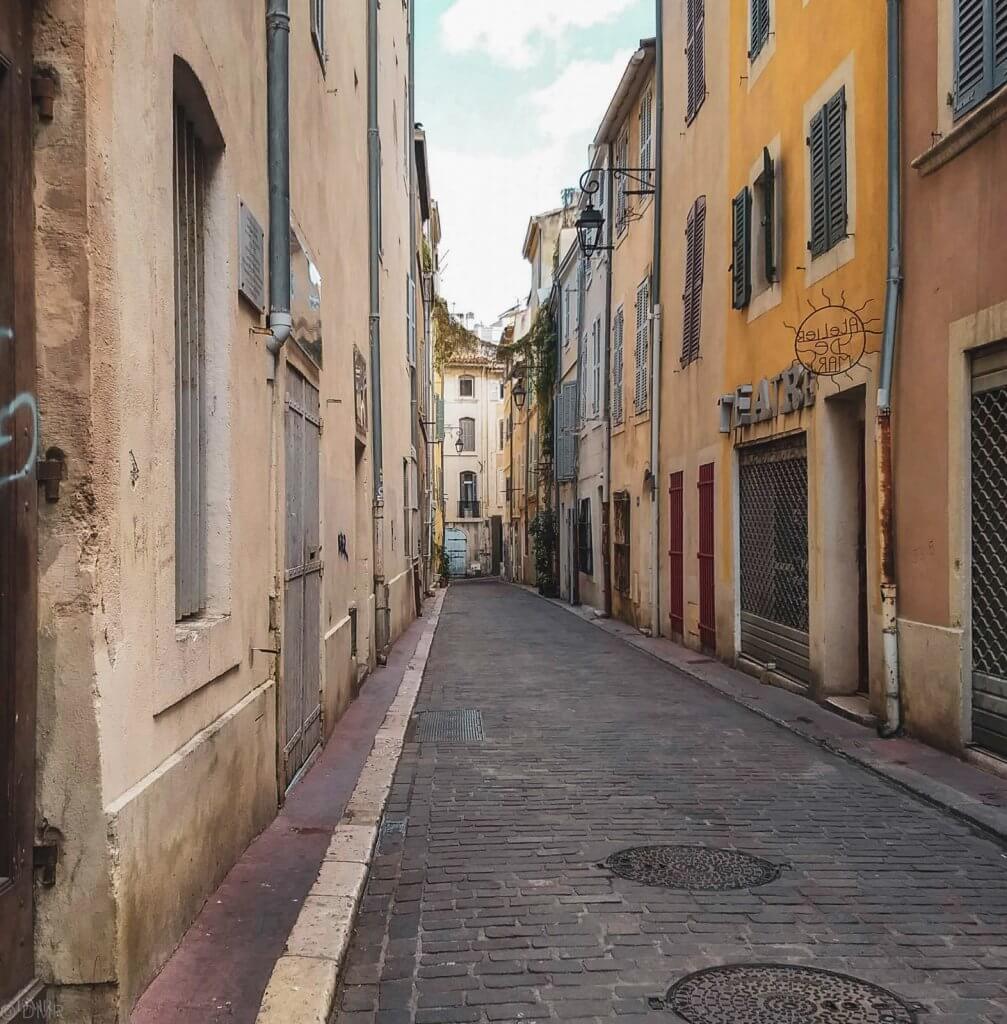 For a taste of the diverse cultures that make Marseille wonderful, wander through the Noailles district just east of Vieux Port. This area is known for its daily market and shops specializing in cuisines from North Africa and the Middle East. If you're looking for Tunisian, Algerian, Lebanese, Turkish, or many other specialties, you'll likely find it all in Noailles. Known as "the belly of Marseille", the Noailles district's narrow streets are packed with food stalls, fishmongers, butchers, and spice shops.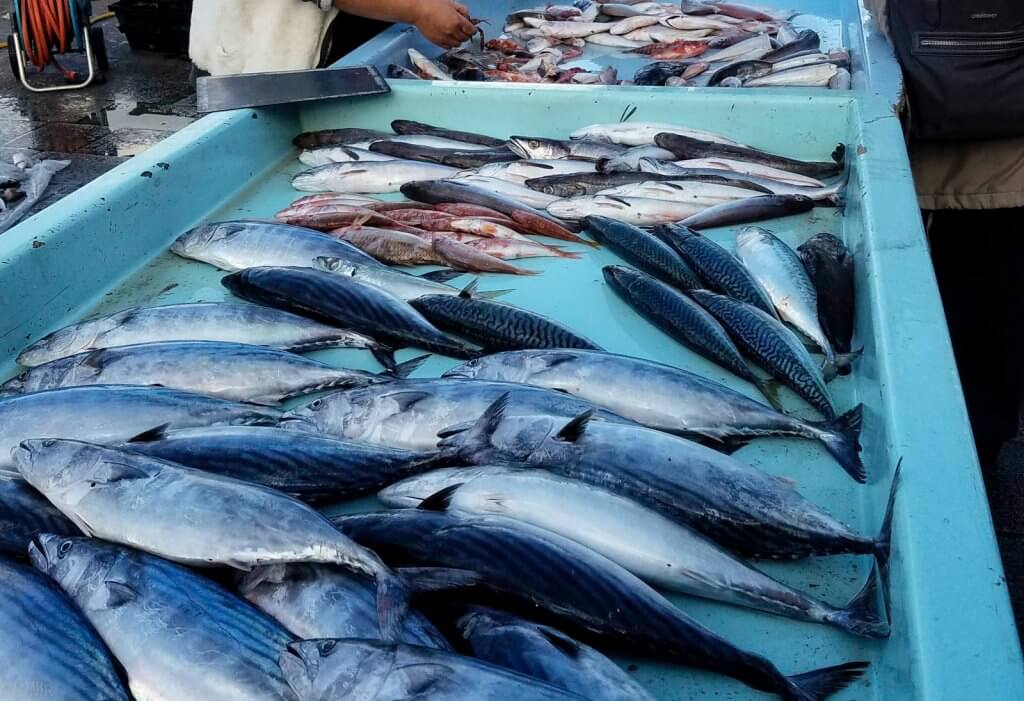 Important things to know about Marseille
You might have heard that Marseille is considered unsafe or unsavory, but France's second-largest city is a melting pot of cultures with a very long history and is well worth a visit. Like any large city, be aware of your surroundings, and watch for pickpockets, especially around the train station, but Marseille is as safe as any other.
We found Marseille to be the perfect mix of modern street art, ancient history, traditional French cuisine, and diverse foods from its large immigrant population. Although its location might suggest otherwise, Marseille isn't the polished and glamorous French Riviera or a quaint Provençal village; it's a genuine city. Wonderfully genuine.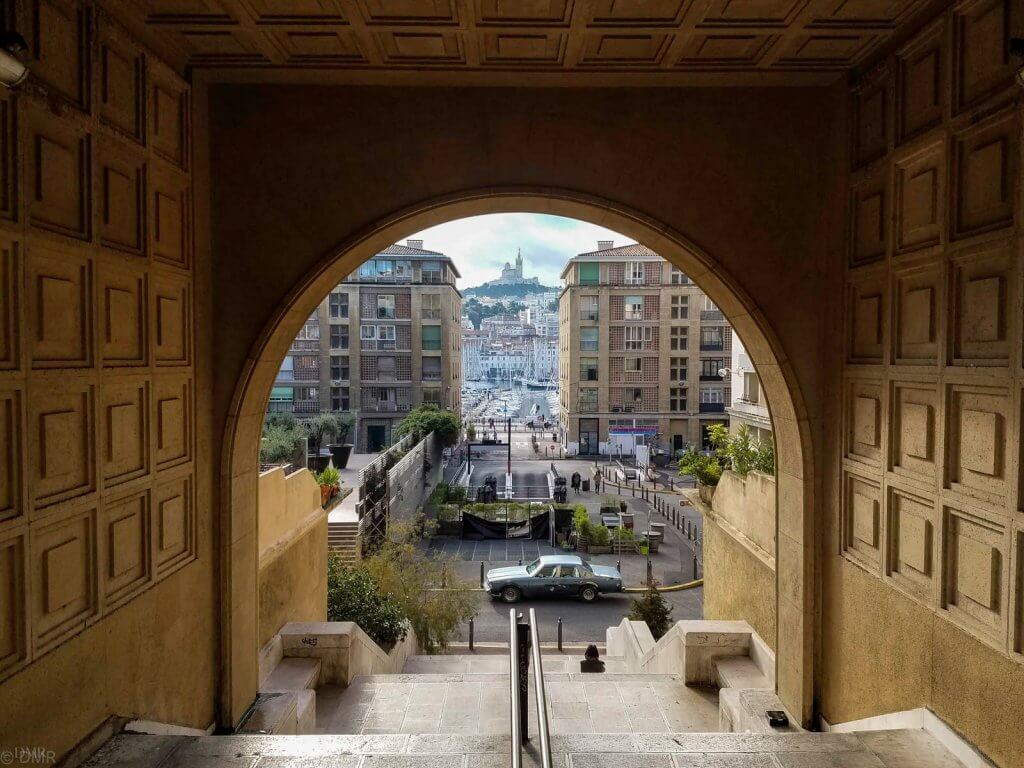 I had heard of the mistral winds and the notorious high gusts, but we were surprised by what we experienced. The mistral winds with gusts that can reach over 60 mph can knock you off your feet and send anything that isn't tied down flying quickly down the street. Watch for warnings, and take them seriously. Mistral winds are certainly not a gentle breeze.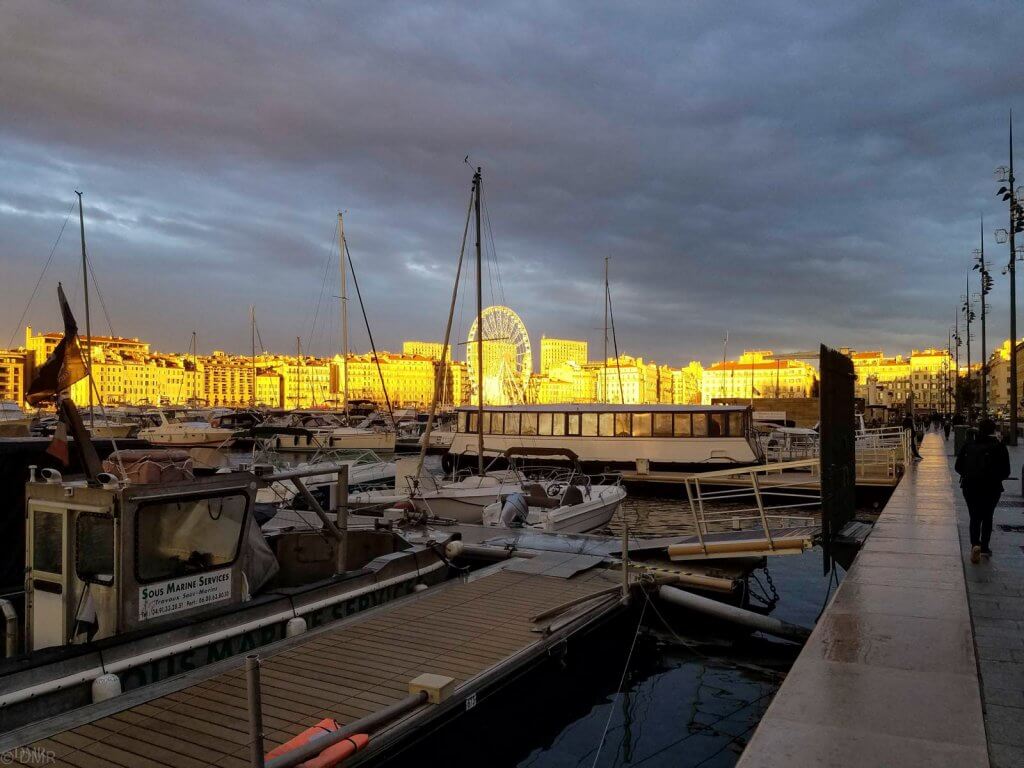 One of Marseille's specialties that you should absolutely bring home with you is soap, Savon de Marseille. This traditional hard soap has been produced in Provence for around 600 years and makes the perfect souvenir. Traditionally made with olive oil, which gives it a green color, (now made with several different vegetable oils), Marseille soap is known for its powerful cleaning ability but is also very gentle on the skin. Be sure to stop in at The Marseille Soap Museum along the Vieux Port or Bazaar Caesar Soap shop in the Le Panier area with its iconic lavender door. The smell wafting just outside of their building is irresistible.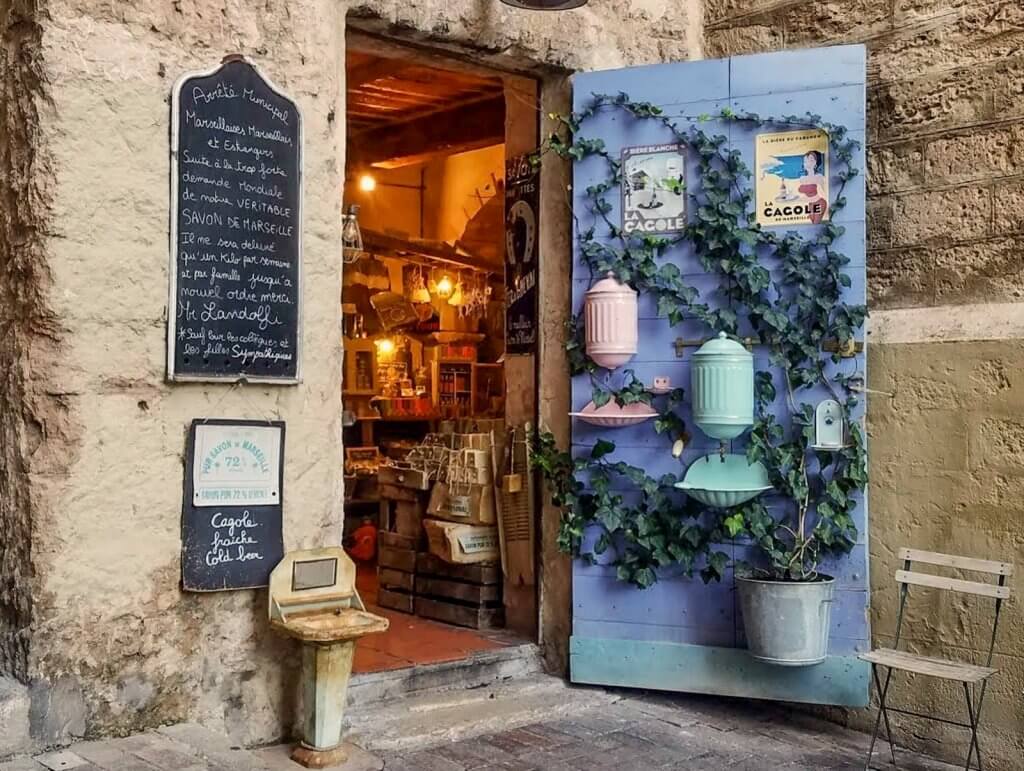 We can't talk about Marseille without talking about bouillabaisse. You'll see signs like billboards outside of many tourist restaurants, particularly those along the Vieux Port, advertising their bouillabaisse. It seems they're all trying to out-do one another in their bouillabaisse creations and competing for the highest price. Should you try it? Of course! Marseille is known for bouillabaisse, whether it should be or not, and since you're there, you may as well try it. But be prepared to spend a significant amount of money on something that we found to be mediocre. Instead, try one of many other dishes using the fresh daily catch of fish and seafood prepared simply, and be sure to wander away from Vieux Port for better food at better prices.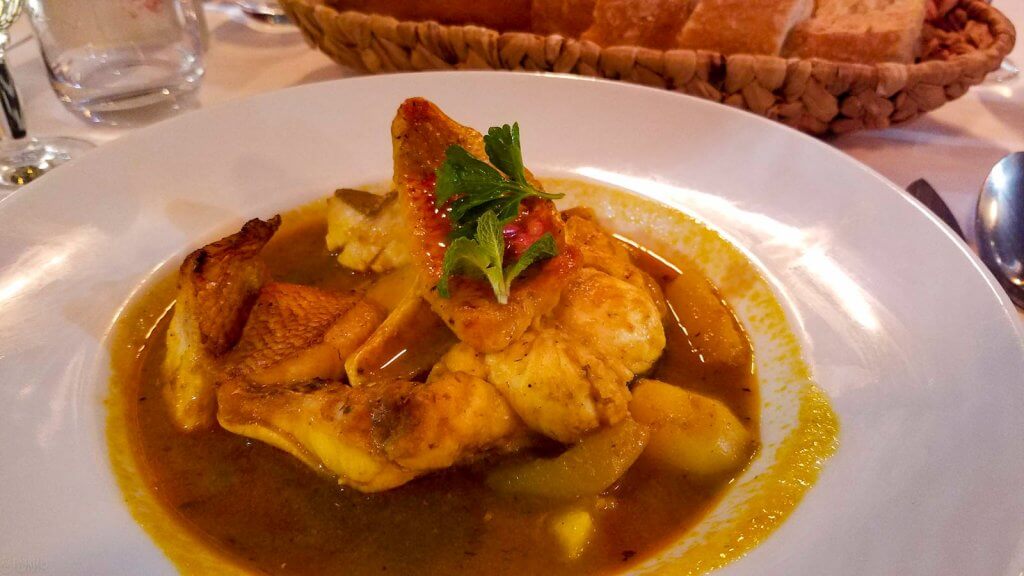 If you're looking for authentic cuisine of Marseille, go for a pizza. Really. Immigrants from Naples, where pizza was invented, brought their specialty with them in the early 1900s, and the Marseillais adopted pizza as if it were their own. You'll find it everywhere, but Pizza Charly is one of the better known and loved.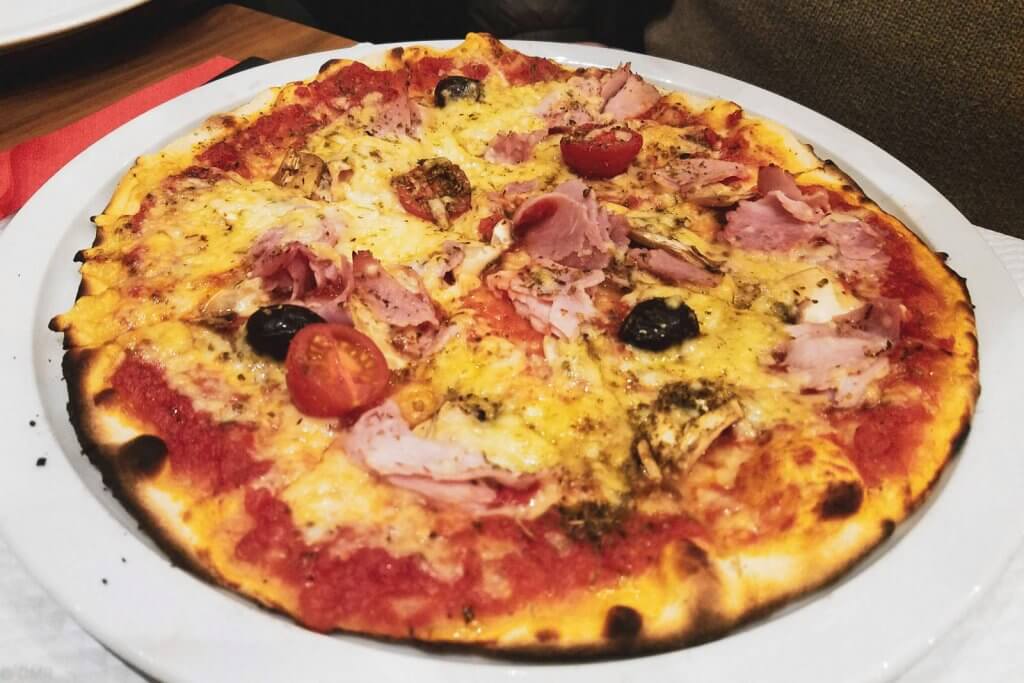 Marseille is a great city to visit year-round. It's the sunniest and driest city in France, so you'll find plenty of bustling outdoor cafes and bars even in the mild winter. In late November, the Christmas market opens along the Vieux Port and is the perfect place to purchase some Christmas gifts and souvenirs.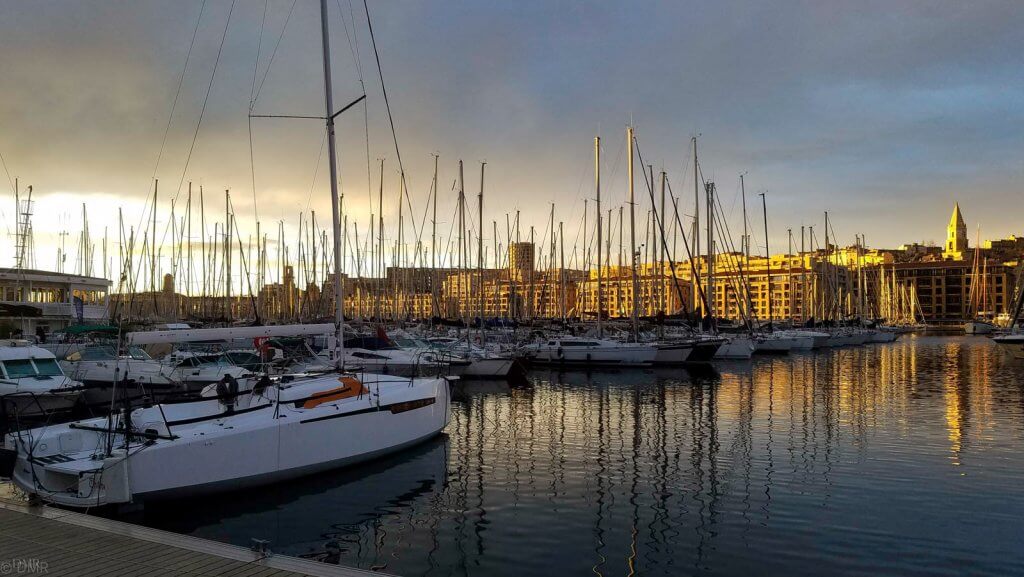 Whenever you visit, even if your ultimate destination is further along the Côte d'Azur or the quaint villages of Provence, make time for Marseille.

Read More About Provence
« 24 Hours in Aix-en-Provence | Basil Pesto Recipe »