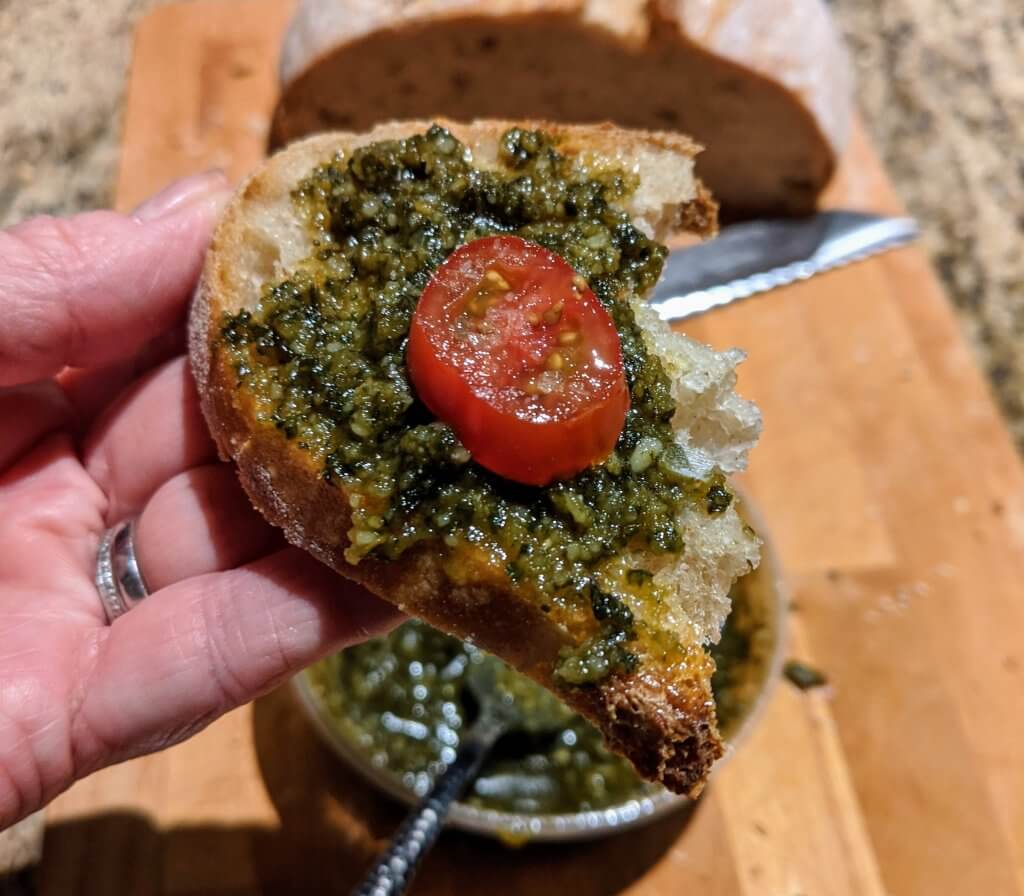 When we can't travel, we eat!
One of our great joys at home is a vegetable and herb garden, and we grow as much as we can until the Texas heat and drought kills it all. There is nothing better than a homegrown tomato straight from the garden unless you add some fresh pesto. That will make it better. We'll use this pesto on pasta, as a condiment to fresh and grilled veggies, or as a dip with fresh bread. Or, of course, eat it with a spoon straight from the container.
We're trying to measure our ingredients by weight in grams more often to get things more accurate. If you don't have one, be sure to get a kitchen scale with a tare function. We've been using the OXO scale with the pull-out display for many years, and it has been a champ.
You can use a food processor or blender for this pesto, but don't let it go too long and get too smooth. You want there to be some chunky pieces left.
Be sure to make extra because it freezes well, and having garden pesto in January is awesome.

Ingredients
30g Basil
10g Fresh Garlic
160g Pine Nuts (toasted)
120g Olive Oil (use a good quality extra virgin)
80g Parmesan Cheese
Squeeze of lemon
Salt & Pepper to taste
Directions
In a dry pan on medium heat, add the pine nuts. Gently toss and toast just until golden brown. Let cool.
In a food processor or blender, add the parmesan and garlic in pieces and blend to break it down. Add the basil, pine nuts, olive oil, and squeeze of lemon and blend until combined. Add salt and pepper to taste.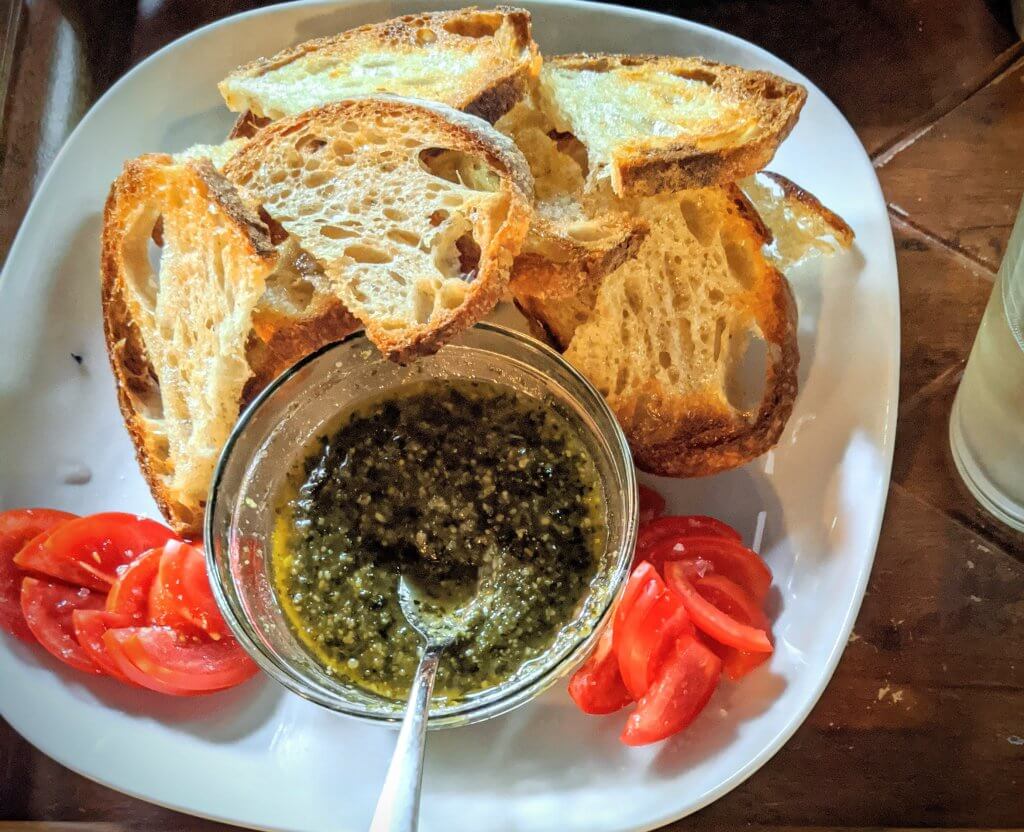 Enjoy!
What's your favorite way to use pesto?
« 36 Hours in Marseille, France | Can Americans Travel to Europe? »