European Travel Ban Information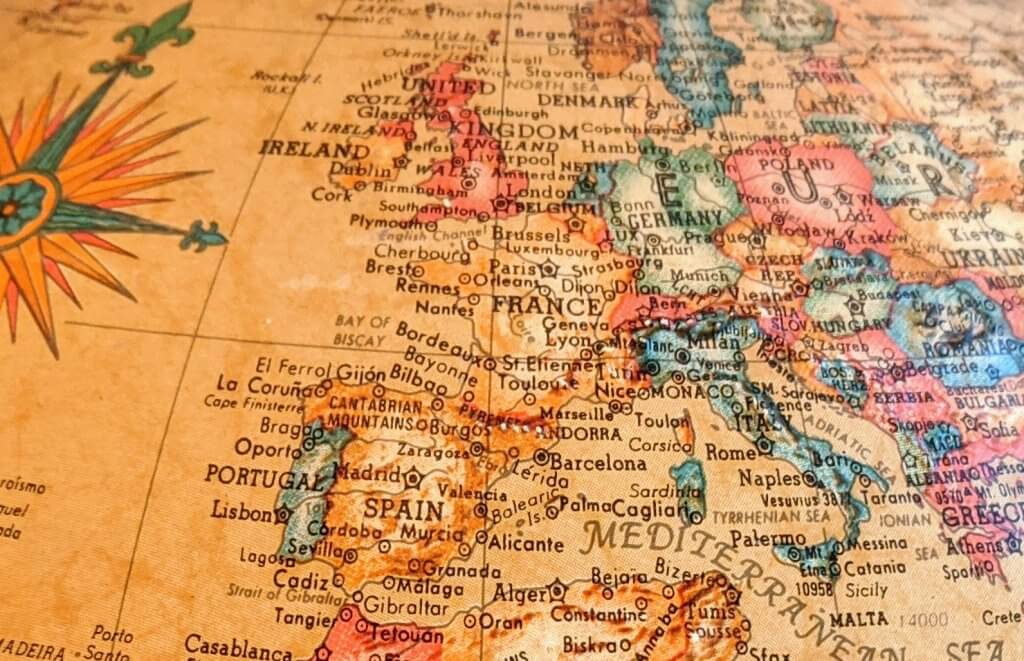 COVID-19 has been a disaster for travel plans, and I know how disappointed you all are to miss your vacations. It was so difficult for me to let clients know that their trip was canceled because I was as disappointed as they were. I understand the circumstances, and I know the importance of keeping folks safe and healthy, but it didn't hurt any less when our annual Europe trip was canceled. So, I get it. It sucks.
I hope that we can all travel again very soon, but for now, I've gathered some information below so that you can stay up-to-date with the ongoing European travel bans.





When can we travel to Europe again?
Short answer: I don't know.
What are the current Europe travel bans because of COVID-19?
Under normal circumstances, I would direct you to the US Department of State travel page for questions regarding travel advisories, but travel ban information hasn't been particularly accurate on the main travel page. For example, even though there is currently (as of September 2020) a travel ban for Americans entering EU countries, the State Department website is showing a "Level 3: Reconsider Travel" advisory. You absolutely should reconsider because most EU countries won't let you in. Travel restrictions change quickly, and it's difficult for other websites to keep up when each country has its own bans and restrictions. So, where do you get accurate information? You'll have to dig a little deeper.

Where can you find Europe travel ban information?
1.
Check the 'Open EU' website. You'll find information for travelers outside of the EU with a list of countries allowed entry. This list will be updated every couple of weeks as the EU commission reevaluates each country's risk.
2.
You can check the country-specific COVID information at the state department. But you'll likely need to go a step further, and once you find the country you plan to travel to in the list, you'll then have to go to that country's government website to get detailed information. If you want to visit more than one country, be sure to check each country where you'll be traveling – including countries where you'll be in transit.
3.
Follow reputable news sources with travel information. CNN has a map and list of countries that allow entry or allow entry with some restrictions.
4.
Follow DMR Travel because I'll have a bullhorn and confetti to announce we can travel again.

REMINDER
Be sure to check the date the information was published so that you're getting the most current and accurate travel information.


Don't try to find loopholes to get around the restrictions and travel bans. Some countries are allowing Americans to enter under extraordinary, life-or-death situations, but those circumstances are rare, and you'll have to get pre-approval from the country's embassy. If your need to travel is urgent, you might be able to receive an exemption to the travel ban, but it's irresponsible to try and take a vacation when there are travel restrictions during a pandemic. We'll just wait patiently for the return of our travel privilege. In the meantime, make a list of destinations to visit and dream of where you'll go next.
I took a minute to look past my disappointment of losing our European vacation this year and I asked "Why do we travel to Europe?" The small, quaint restaurants, bustling cafes, the museums, art galleries, the pubs…And then I realized that they all have restrictions right now (if they're open at all). It isn't the same Europe we've visited before. And it would make an awful first impression if this was your first trip to Europe. All of the wonderful things Europe has to offer, the reasons we enjoy traveling, aren't available right now. So, even if a travel ban is lifted and the EU allows Americans to enter, make sure you know what is and isn't open and what's restricted. Is it worth traveling if the reasons you're visiting aren't available to enjoy?
One of the reasons we travel to Europe is for the history – medieval castles, monuments from antiquity, centuries-old cathedrals – that history has been around for a very long time. It will still be there once we can finally travel again.
Stay safe, follow CDC and WHO recommendations, & wear a mask.
Dream Now, Travel Soon.
« Basil Pesto Recipe | Italian Marinated Zucchini Recipe »