Food Options in Munich Biergartens

Even though traditional Biergartens are self-service and allow you to bring in food, you'll find snacks and full meal options in most Munich Beer Gardens. The choices are delicious, particularly after many liters of beer, so I recommend you grab of few of these tasty bites during your Biergarten visit.


Radish
Yes, radish. The earthy crunch of radish pairs exceptionally well with beer. Give it a try! You'll find a radish served on the side of almost every plate you order, but the beer radish is a larger, more flavorful variant of the small red radishes.


Cheese
What goes better with beer than cheese? More cheese!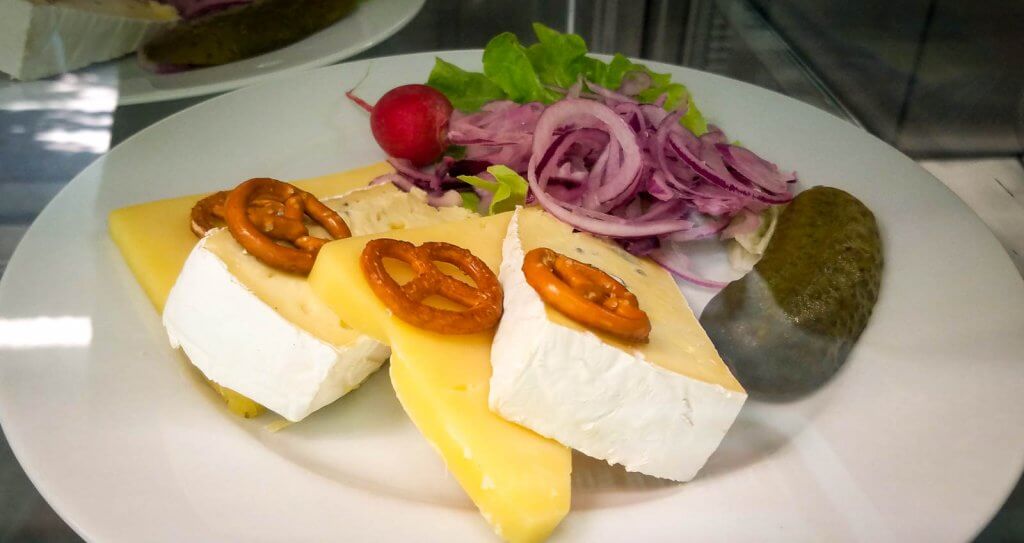 Bread with Chives
A rustic, hearty bread helps fill you up, and the chives with cheese spread give it extra flavor. Think about sour cream and onion chips, and you'll understand why this snack is perfect with beer.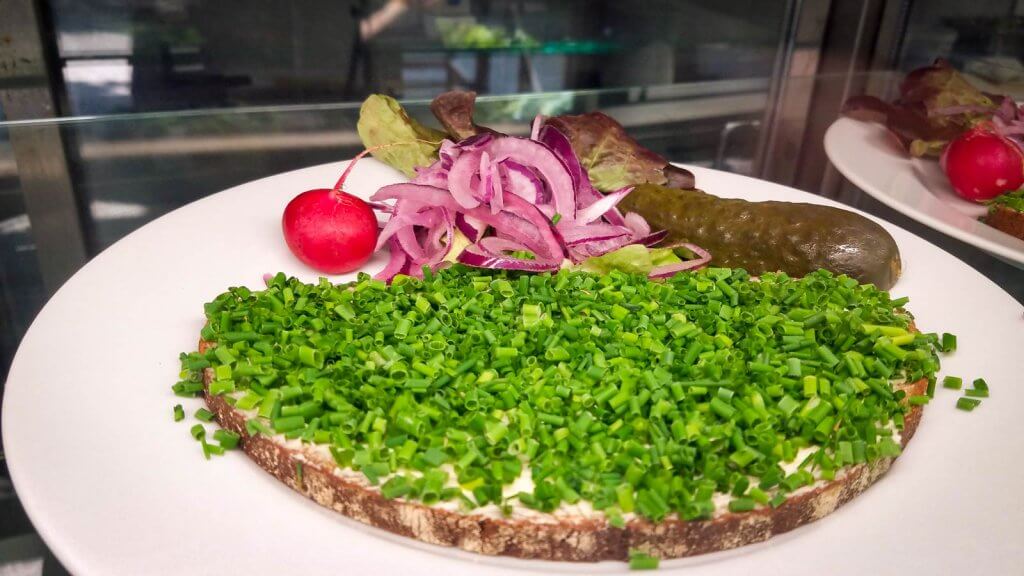 Obatzda
This dish might seem a little foreign at first, but trust me, one bite and you'll be hooked. Obatzda is a traditional Bavarian beer cheese that you can spread on bread or, even better, big soft pretzels. Every restaurant has its own take on Obatzda, but the basics are the same: camembert or brie, butter, onion, caraway, other seasonings, and, of course, beer.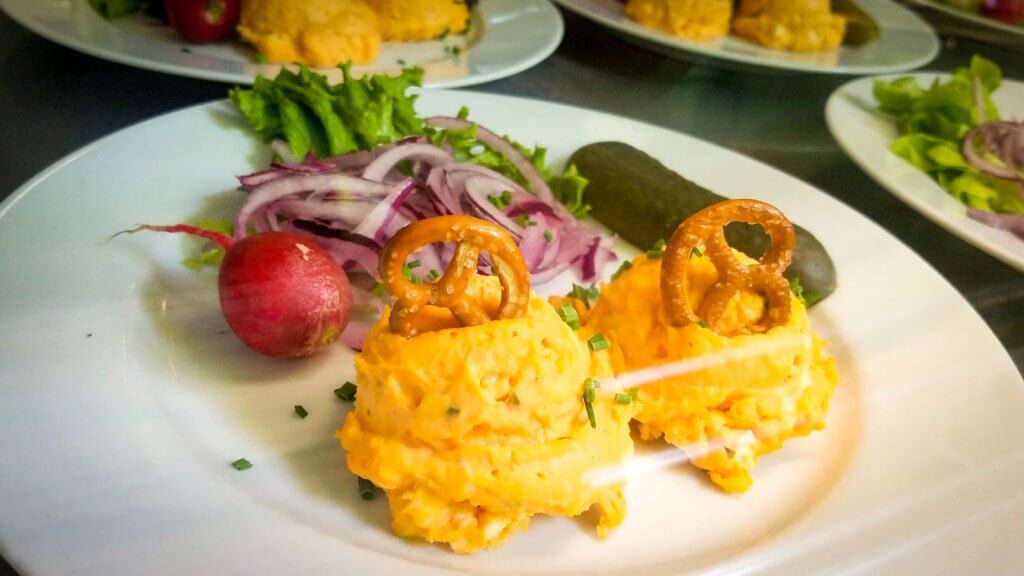 Wurstsalat
This one is fun! Wurst = Sausage and Salat = Salad, so Wurstsalat = Sausage Salad. The first time we saw it on a menu, we had to order it to figure out what a sausage salad tasted like, and it makes a fantastic beer snack. This dish is cold cuts sliced into thin strips or rounds, with pieces of cheese, some onion, pickle, and vinegar dressing. It's a deconstructed sandwich that you eat on its own or with bread (which I suppose would make it a constructed sandwich). It's an ideal shared plate on a warm day in the Biergarten.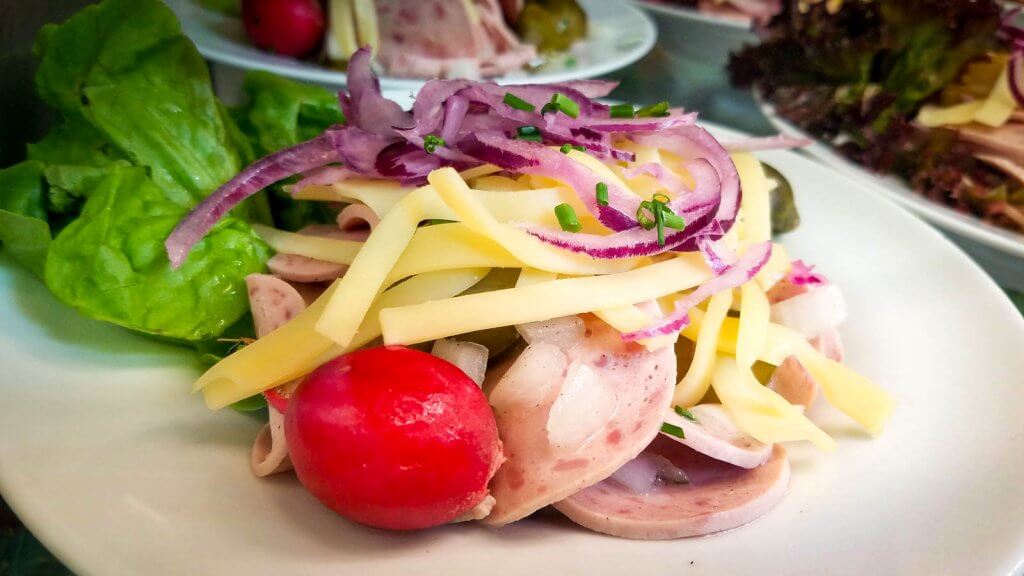 Wammerl (Roast Pork Belly)
Now we're getting into the more substantial dishes that make a meal. You'll find many types of roast pork on Biergarten menus, but the most popular will be Wammerl or Haxn (Haxn gets its own post soon). This Wammerl is a succulent roast pork belly with crispy crackling skin. Yes, you do need this.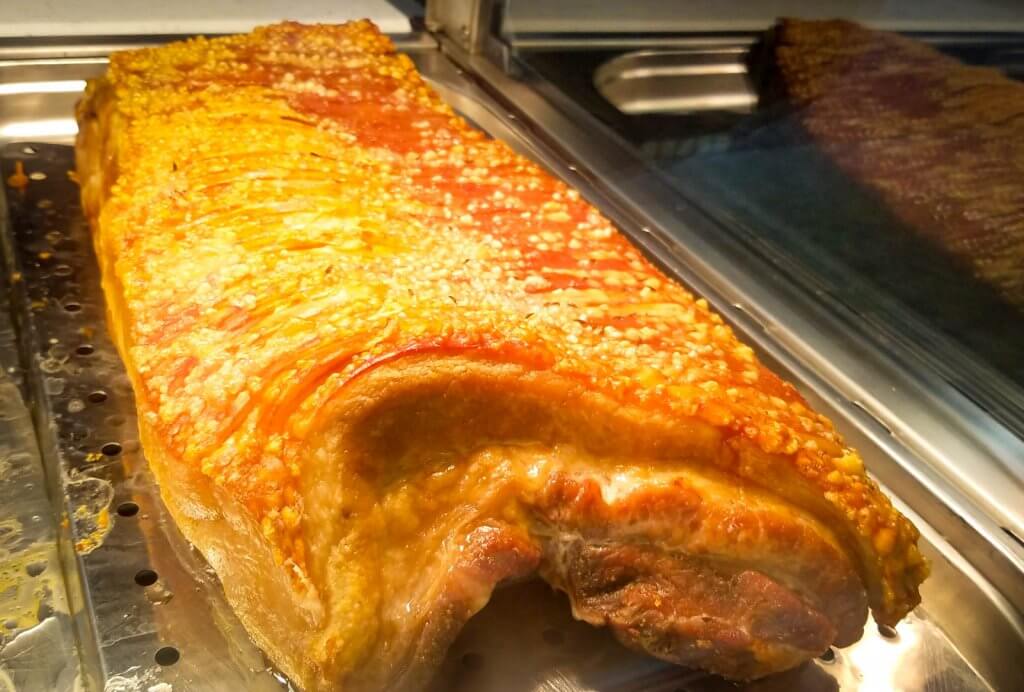 Roast Chicken
Roasted chicken is probably the most ubiquitous dish found in Biergartens. It's even a staple of the Oktoberfest food offerings. Sometimes rotisserie, sometimes oven roasted, always juicy and delicious. A half (or whole) roasted chicken is perfect for a shared snack or get one for yourself and make it a meal. Either way, it's an ideal match with liters of beer.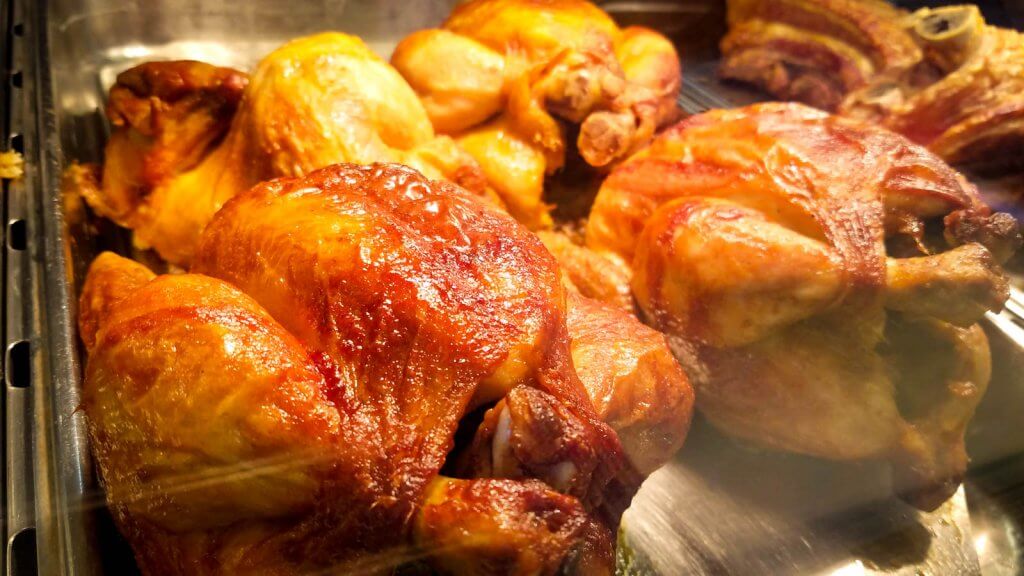 I'll post some recipes for these dishes soon so that you can create your own Biergarten feast at home. Stay tuned!
Get More Germany Travel Tips