Love wine? Then let's plan your itinerary to include Germany Wine Festivals.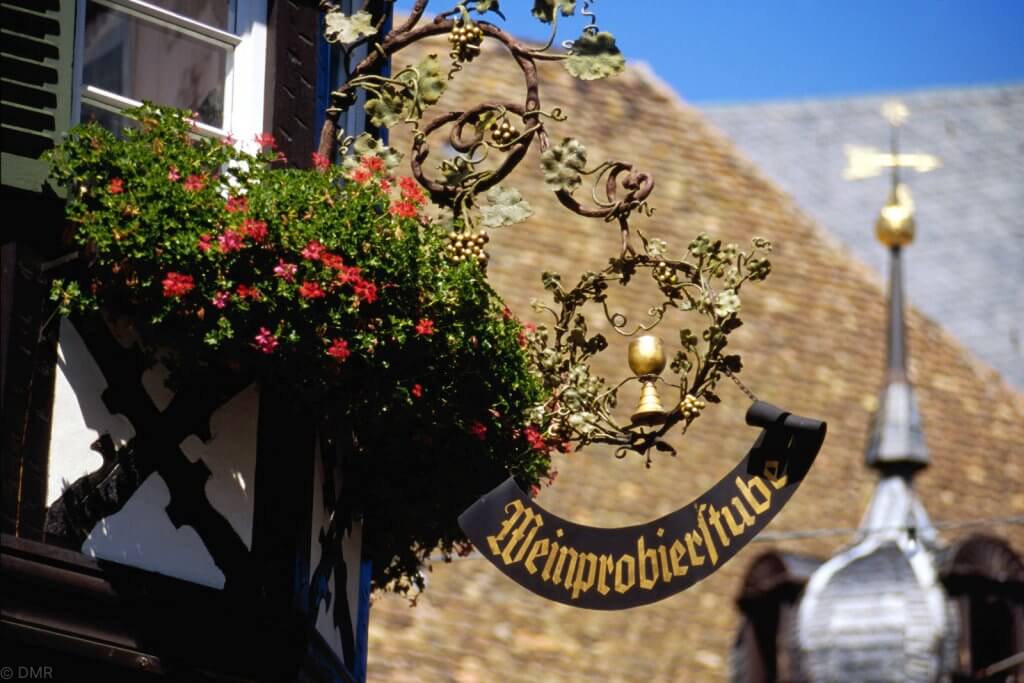 The first drink to come to mind when I mention Germany probably isn't wine, but the country is filled with vineyards and has a long history of wine production. The oldest winery in Germany is the Vereinigte Hospitien in Trier, and the wine cellar can be traced as far back as 330 AD during the Roman Empire. A wine tour through Germany is always a good idea, but planning your trip around these German wine festivals is a great idea.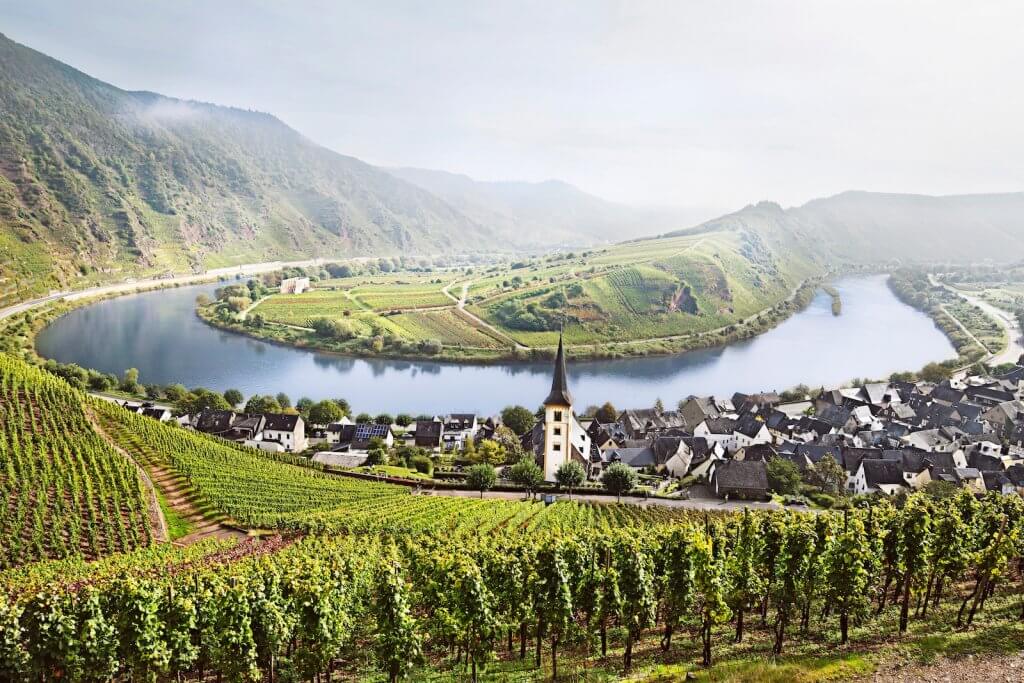 To start planning your wine itinerary, look to the western areas of Germany along the Rhine and Moselle rivers. Starting near Cologne and moving south along the Rhine toward Switzerland, these wine-growing regions are particularly productive. The world-renowned German Rieslings are produced here, but you'll find plenty of other wine varieties in Germany with red pinot noir, sparkling Sekt, and even rosé.
For many years, I thought Riesling was a sweet wine, but oh how wrong I was. While there are sweet Reisling wines, like the high sugar concentration of Eiswein — when the grapes are left to freeze on the vine and then pressed while they're frozen — German wines also deliver some bone dry Rieslings. If you're not a fan of sweet wines (we aren't either), then look for the word "Trocken" on the bottle, or find the ABV (alcohol by volume) and look for wines at 12% or higher.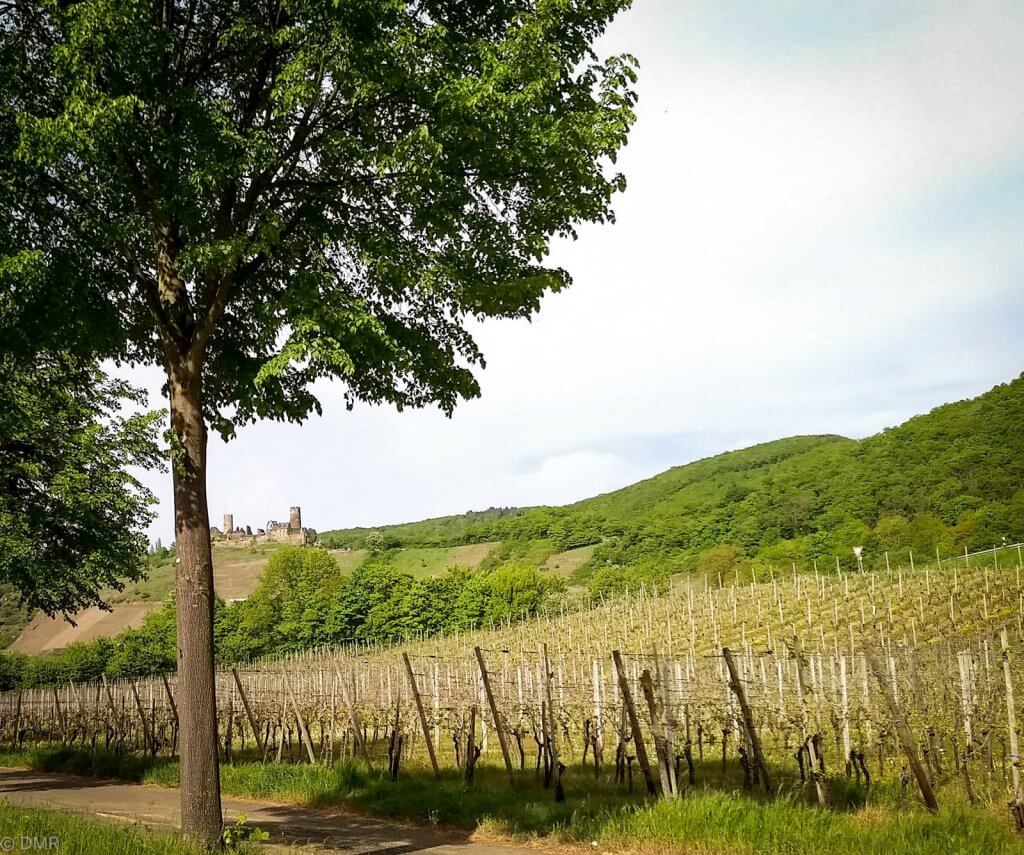 Germany even has its own wine road, the Deutsche Weinstraße, in the Palatinate region that winds 53 miles through villages, vineyards, and wineries. You can visit this area outside of the festival season and still enjoy a taste of German wines. Remember that drinking and driving laws are very strict, so if you're on a road trip through Germany, have a designated driver.
Each year on the last Sunday in August, the route is closed to auto traffic for German Wine Route Day and is only open to foot traffic and cyclists to enjoy the wine bars and fairs along the way.

'Federweisser' or 'Neuwein' is new wine is made from grapes recently harvested and is just beginning the fermentation process. The flavor is very fruity, a little fizzy, low in alcohol, and you have to drink it there. There's no way to transport it because the fermentation process is active, and bottles would explode. Enjoy a glass of 'Neuwein' with a traditional onion tart called Zwiebelkuchen, or with my favorite, flammkuchen – a flatbread with caramelized onions and speck.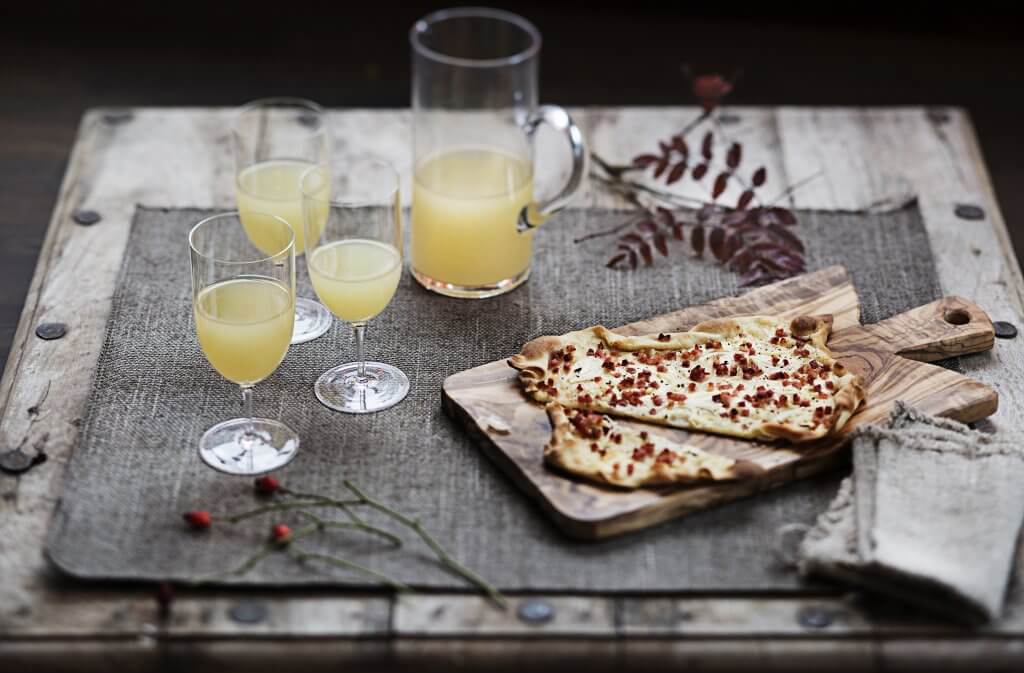 Most wine festivals kick up around the time of the grape harvest, so if you want to join a bunch of wine celebrations, you'll need to schedule your Germany trip at the end of August into early September. There's nothing wrong with planning an entire trip around a specific interest, and if that interest is wine, let me know. I might go with you.



If you want to have a more in-depth wine experience, consider hiring a professional wine guide for a private wine tour of the German wine regions.
German wine labels can be difficult to understand, but this helpful guide will get you started.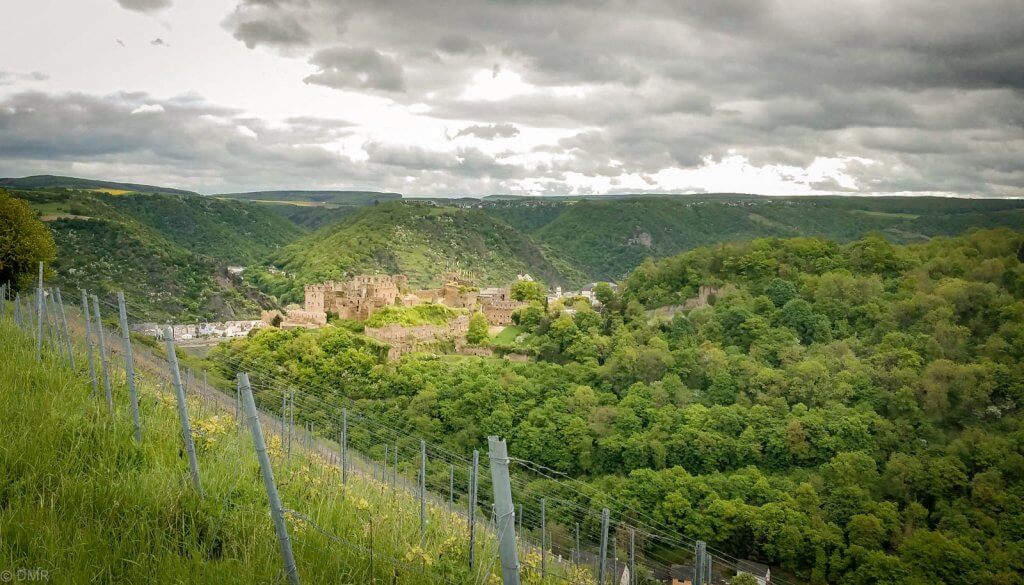 If wine is your thing, before you decide on your travel dates, take a look at some of the wine festivals happening in Germany, and plan your itinerary to visit a wine festival or two.

Germany Wine Festivals
— JUNE —
Germany Wine Festivals
— JULY —
Germany Wine Festivals
— AUGUST —
Germany Wine Festivals
— SEPTEMBER —
More Information About
Germany Wine Festivals

Did I forget your favorite Germany wine festival? Send me a note and I'll add it to the list.
Ready to book your Germany trip? Reach out and let's get started!



Learn More About Germany