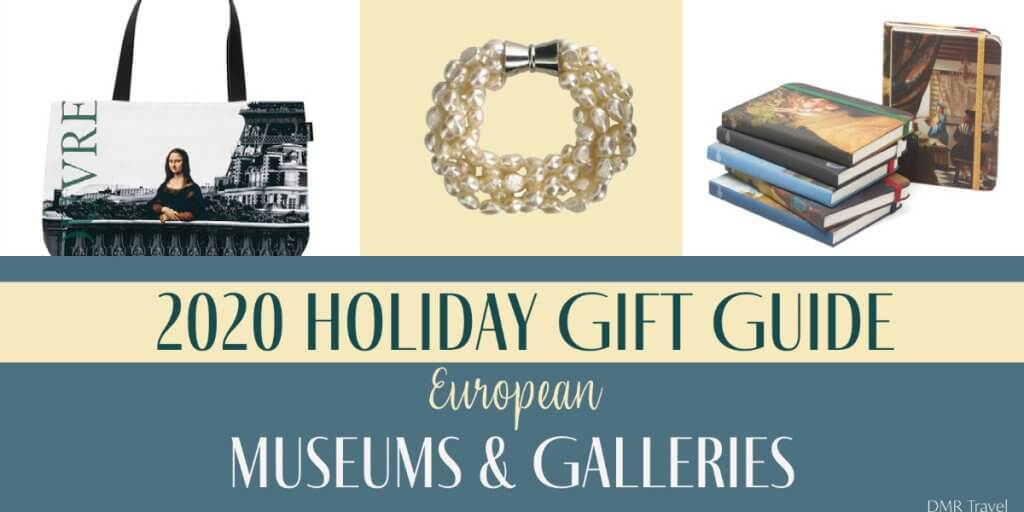 As hard as COVID-19 has been on travelers, imagine how difficult this year has been for businesses and organizations in the travel industry. Those that rely on travelers visiting and spending money — hotels, restaurants, bars, tour guides, and even museums — are all really struggling. No one knows what the travel industry will look like once we're on the other side of the pandemic, and, of course, we hope for the best with a quick return to a new normal, but we know that the travel industry will see changes for a very long time.

How can you help?
When you're thinking of your holiday gift list this year, consider finding unique and personal gifts from one of the many museums and galleries in Europe. You'll need to plan ahead because shipping will take longer, so start shopping soon for those perfect gifts and stocking stuffers. Museums miss you, Traveler, but you can still support them.
Find Holiday Gift Inspiration
at European Museums & Galleries
THE BRITISH MUSEUM SHOP, LONDON
THE PRADO, MADRID
ART HISTORY MUSEUM, VIENNA
LOUVRE, PARIS
Need more inspiration?
Shop many of the museums in Florence, including the famous Uffizi Gallery, in one place.
MUNICH, GERMANY MUSEUMS
One of the oldest galleries in the world, housing masterpieces from the 14th to the 18th century.
A massive collection dedicated to science and technology.
(both websites mostly in German)

AMSTERDAM, NETHERLANDS
Dutch art and history from the Middle Ages to the present day.

Dedicated to the works of Vincent van Gogh and his contemporaries.
All photos and descriptions are from the museum shop's websites. No affiliate links are included.

« Tips for Dining Out in Germany | Bavarian Obatzda Recipe »